FIRST ON FOX: House Oversight Committee Chairman James Comer, R-Ky, said Wednesday he believes the ongoing investigations into Hunter Biden by House Republicans have been given more credibility after a plea deal for the president's son fell apart during his first appearance at a Delaware court Wednesday morning.
The president's son was expected to plead guilty to two misdemeanor tax counts of willful failure to pay federal income tax, as part of plea deal to avoid jail time on a felony gun charge. But Judge Maryellen Noreika did not accept the plea agreement, questioning the constitutionality – specifically the diversion clause and the immunity Hunter Biden would receive.
"What we're seeing today is that the Biden family is under a whole lot more investigative scrutiny than what the media has reported," Comer told Fox News Digital from outside the Capitol. "I think that you're seeing our investigation that's shined a light on the many wrongdoings of the Biden family has picked up a lot of credibility today, because now we see that there are a lot of crimes that this family's committed and that played out in court today."
Comer also said he hopes that Republicans in the House were given "a lot more credibility with a skeptical media" following the court happenings.
HUNTER BIDEN PLEADS 'NOT GUILTY' AS PLEA DEAL FALLS APART DURING DELAWARE COURT APPEARANCE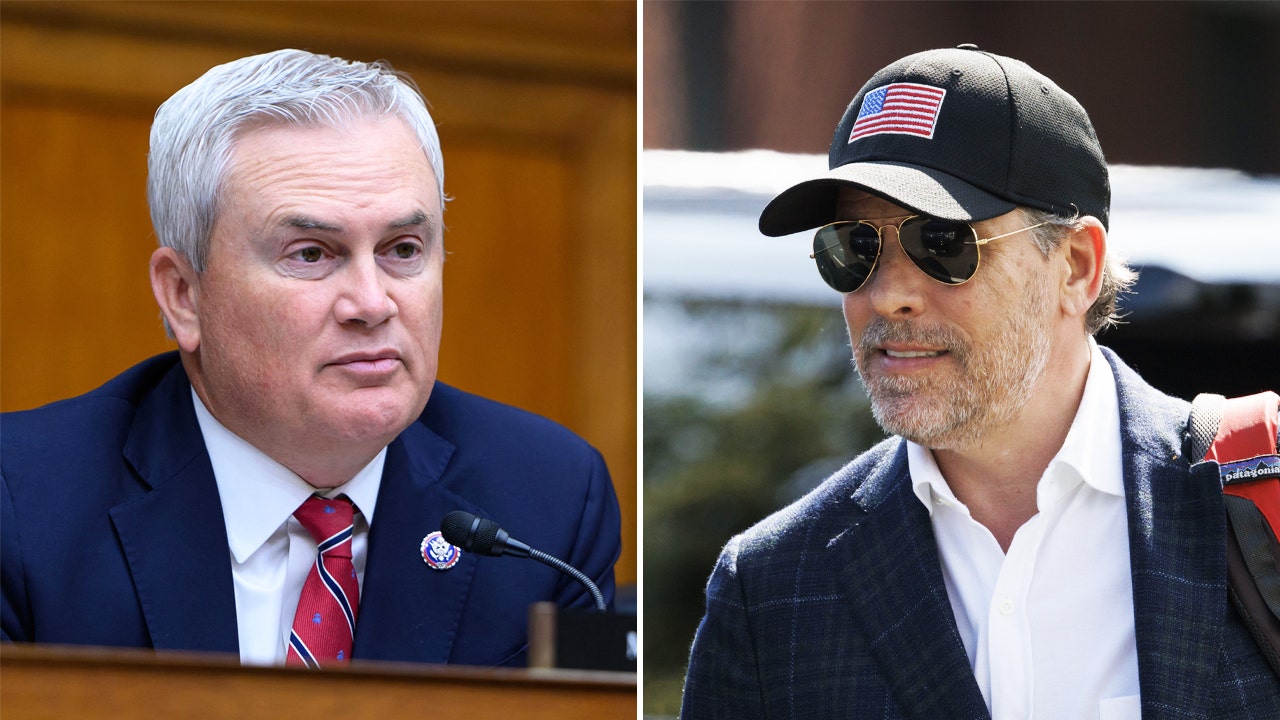 During his appearance in court Wednesday, Hunter Biden was also expected to enter into a pretrial diversion agreement regarding a separate felony charge of possession of a firearm by a person who is an unlawful user of or addicted to a controlled substance.
The judge pressed federal prosecutors on the investigation and questioned whether there was the possibility for future charges and if Hunter Biden was under active investigation. Prosecutors said he was, but would not answer specifically what the president's son is under investigation for.
"I said from day one – after Jamie Raskin and I got briefed in the SCIF (sensitive compartmented information facility) from the FBI – that the FBI said this was part of an ongoing investigation," Comer said. "Jamie Raskin walked out and said that that wasn't true. He lied to the American people. Now, what we've heard today in court for the whole world to see is there is an ongoing investigation because obviously the president's son has committed many, many more crimes."
"And the one that was mentioned in particular in court today was the violation of the Foreign Agents Registration Act. Remember, they can't account for what they did to receive the millions and millions of dollars they received from our adversaries around the world. What did they do to receive that money? Nobody knows. At the very least, Hunter Biden was serving as an agent for our enemies – for communist China, for Russia, for Romania. He was getting millions of dollars from foreign nationals in these countries. You are supposed to be registered to do that, and he was not. Not only that, he wasn't paying taxes on it. They've lied about it, his dad lied about it."
BIDENS ALLEGEDLY 'COERCED' BURISMA CEO TO PAY THEM MILLIONS TO HELP GET UKRAINE PROSECUTOR FIRED: FBI FORM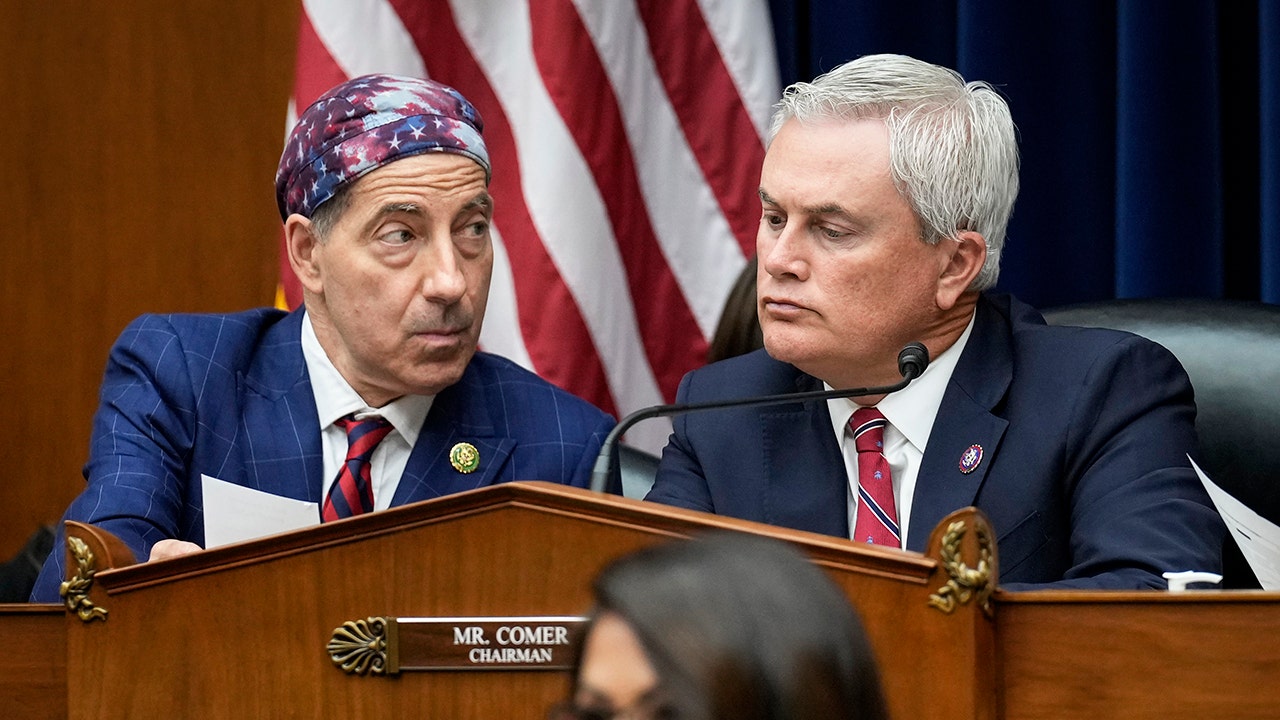 Comer also reiterated that he believes Hunter Biden would never have been able to do what he did without the support of his father, President Biden.
"I don't think any of these countries would have acquired his services had it not been for his dad standing beside him, as he says in his text messages, putting his dad on the phone to give his son credibility," he said.
Republicans in the House have hammered down on investigations into Hunter Biden's overseas business dealings for months now as they seek to get to the bottom of the matter, which has largely gone uncovered by many major news networks.
Last week, an IRS whistleblower testified before Congress and claimed that Hunter Biden and his companies raked in over $17 million from foreign sources over several years, beginning while his father was vice president.
The House Oversight Committee interviewed two IRS whistleblowers alleging political misconduct throughout the Hunter Biden investigation: special agent Joseph Ziegler, whose identity was revealed during the hearing, and his IRS supervisor Gary Shapley, who previously blew the whistle on alleged political influence surrounding prosecutorial decisions throughout the years-long federal probe into the president's son.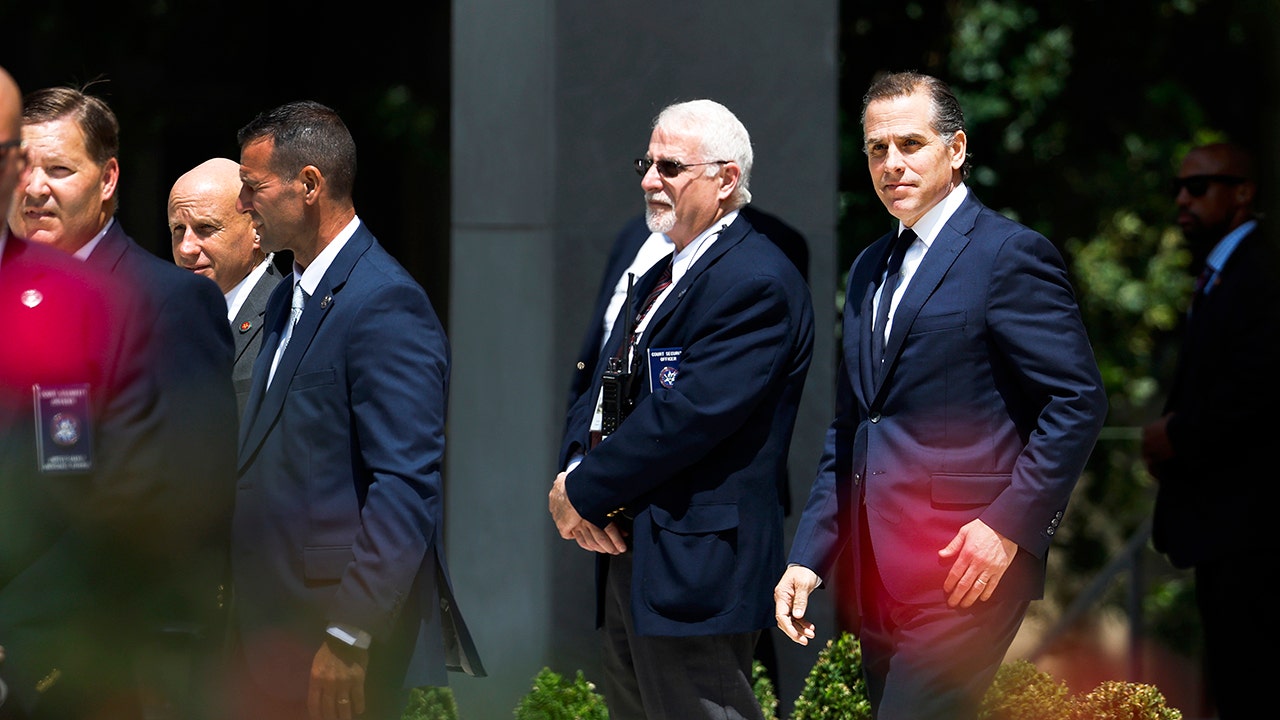 CLICK HERE TO GET THE FOX NEWS APP
Ziegler told Comer that Hunter Biden, his family members and business associates received over $17 million due to business dealings in China, Ukraine and Romania.
Those deals included multimillion-dollar payments to Biden family-linked companies from 2014 to 2019, including $7.3 million from Ukrainian energy company Burisma Holdings.
Fox News' Brooke Singman contributed to this report.