Homeland Security Secretary Alejandro Mayorkas was on the receiving end of another barrage from House Republicans Wednesday as he faced the House Judiciary Committee and was quizzed about the administration's efforts to tackle the border crisis.
"I've been in Congress seven years. I think you're the most dishonest witness that has ever appeared before the Judiciary Committee, and I think I speak for a lot of my colleagues," Rep. Mike Johnson, R-La., said. "This is such a frustrating exercise for us because our constituents want answers."
The fireworks came as part of a House Judiciary Committee hearing on the department, which has been at the center of the handling of the ongoing crisis at the southern border in its third year.
Mayorkas has become a lightning rod for the crisis, with Republicans blaming him for running "open border" policies they say have sparked and then fueled the border crisis, which saw over 1.7 million migrant encounters in fiscal 2021 and over 2.4 million in fiscal 2022.
MAYORKAS BAFFLED BY DEM REP'S BIZARRE HISTORIC TRIVIA IN BORDER HEARING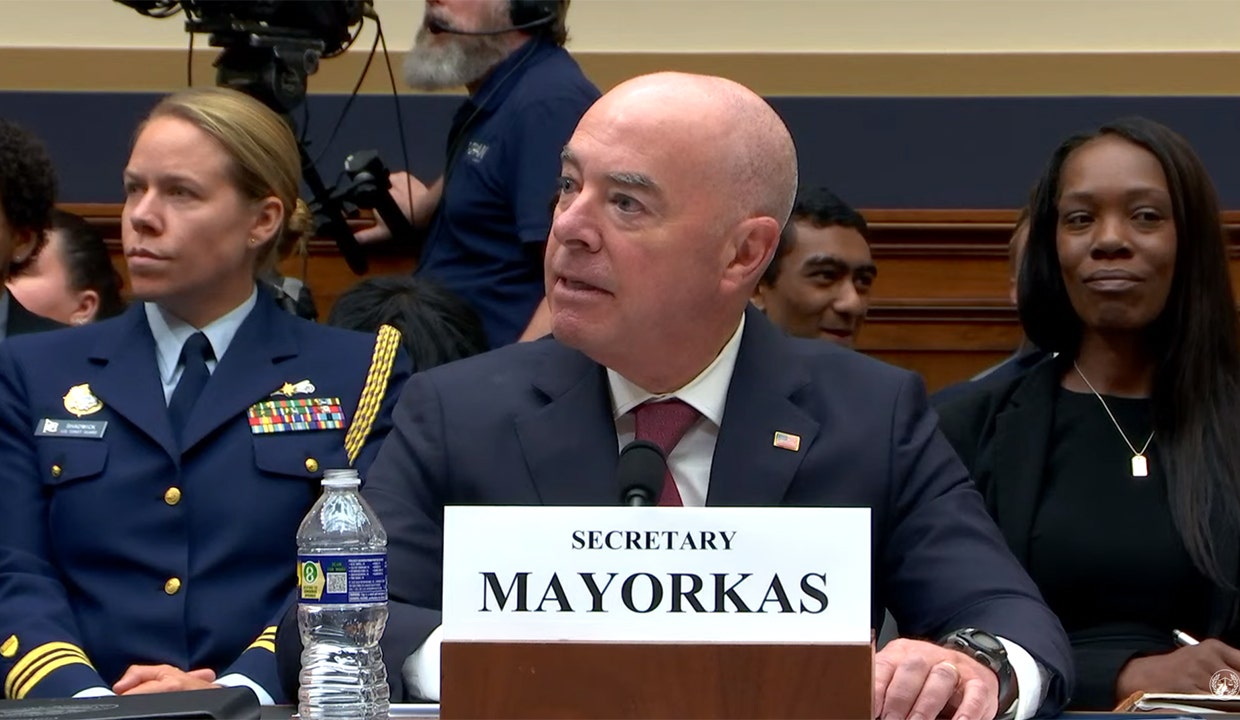 Republicans say that the rollback of Trump-era policies, including border wall construction, the Remain-in-Mexico policy and others, along with a reduction of interior enforcement and expansion of catch-and-release has led to the historic surge. House Republicans have accused Mayorkas of dereliction of duty, with some backing a potential impeachment.
Mayorkas and the agency have pushed back consistently against those claims, arguing his agency is working in a broken system in need of reform by Congress while dealing with a hemisphere-wide crisis. The agency has pointed to a sharp drop in encounters after the end of the Title 42 public health order.
JUDICIARY CHAIR JORDAN TELLS MAYORKAS TO 'BE PREPARED' AHEAD OF KEY HEARING ON BORDER CRISIS 
While encounters are still high, with over 144,000 in June, they were the lowest numbers since February 2021. It has led to claims by DHS that its post-Title 42 strategy is working. The strategy includes a historic expansion of the use of humanitarian parole to allow migrants in legally at ports of entry while limiting the ability of migrants who enter illegally to claim asylum.
"Our approach to managing the borders securely and humanely even within our fundamentally broken immigration system is working," Mayorkas said. "Unlawful entries between ports of entry along the southwest border have consistently decreased by more than half compared to the peak before the end of Title 42.
"Under President Biden's leadership, we have led the largest expansion of lawful, safe and orderly pathways for people to seek humanitarian relief under our laws. At the same time, imposing tougher consequences on those who instead resort to the ruthless smuggling organizations that prey on the most vulnerable."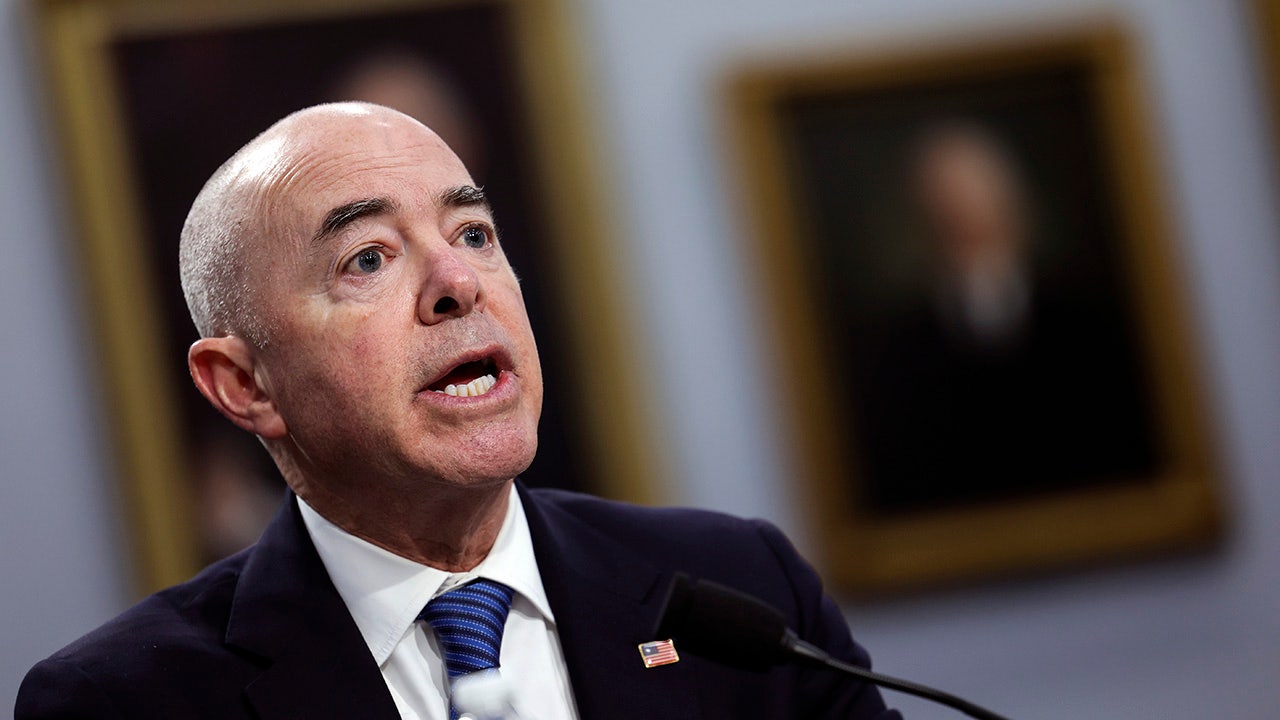 But Republicans are unconvinced and have accused the administration of abusing parole, which is defined by Congress as an authority to be used on a case-by-case basis for urgent humanitarian purposes or for significant public benefit.
They have said the use of parole, which includes up to 1,450 a day at the border via the controversial CBP One app and a policy to fly in up to 30,000 a month from four countries, is illegal. 
Supporters of the use of parole by the administration have noted that multiple administrations have used it to grant relief on multiple occasions, including migrants fleeing Cuba and Vietnam and, most recently, "parole in place" to prevent deportation of illegal immigrant family members of military veterans. Rep. Zoe Lofgren, D-Calif., noted it had been used as far back as the Eisenhower administration.
"We have used our parole authority consistent with the law and consistent with past practices of different administrations," Mayorkas said.
Rep. Matt Gaetz, R-Fla., accused Mayorkas of orchestrating an "amnesty dance" with the CBP One app, which allows migrants to come to the border and schedule appointments to be paroled into the U.S.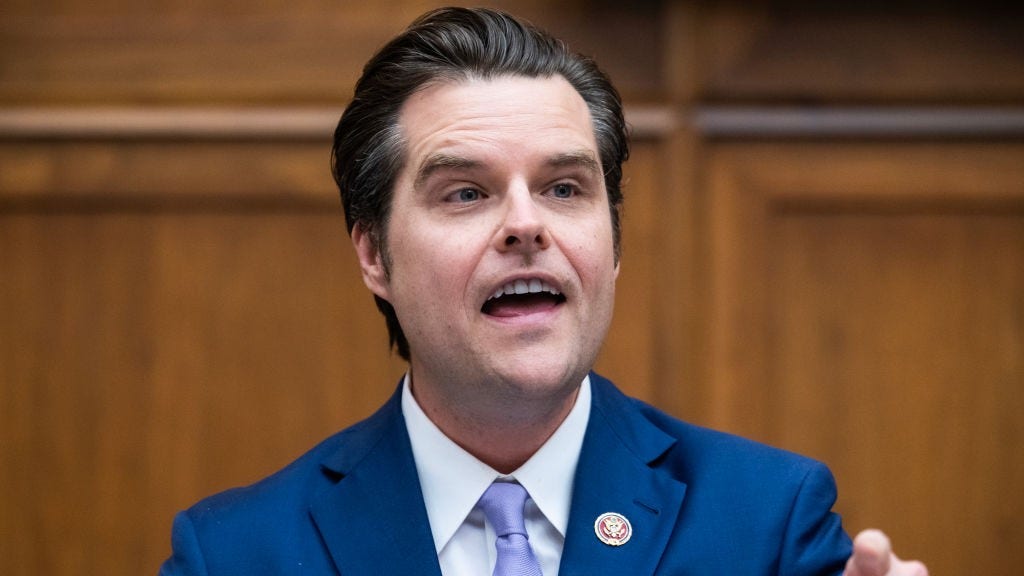 "You've taken this app, and you've digitized illegal immigration. And you've scaled it to the moon," Gaetz said. "This app that you've got everybody downloading is like the Disney Fast Pass into the country, never to be subject to actual removal, just removal proceedings as you call them."
"I disagree with everything you said," Mayorkas responded.
HOUSE HOMELAND GOP REPORT ACCUSES MAYORKAS OF 'INTENTIONAL' DERELICTION OF DUTY OVER BORDER CRISIS
Gaetz and Chairman Jim Jordan repeatedly grilled Mayorkas in an effort to get key data, including the number of migrants who have been released into the U.S. during the Biden administration and have now been removed.
"Let me ask real quick: Can you get that number to us like tomorrow, or is it — you've got to go back and is it going to take weeks and months and haggling back and forth and all the letters we do? Congress writes letters to agencies, and we haggle back and forth, all that dance we have to do. Or can you just get us the number?" Jordan said.
"Mr. Chairman, we'll provide that data to you as promptly as possible," Mayorkas responded.
Democrats generally praised Mayorkas for the work he is doing and attempted to push back against Republican talking points.
Ranking member Jerry Nadler accused Republicans of pushing a "dangerous" narrative of an invasion at the border.
"The invasion narrative some members push in this hearing room is bigoted, fact-free and dangerous," Nadler said, tying the rhetoric to the 2019 El Paso shooting.
"We can draw a straight line from the hateful rhetoric we hear from some congressional Republicans to that horrific tragedy."
He also slammed Republicans for "outlandish claims" made at the hearings, particularly claims the border is open.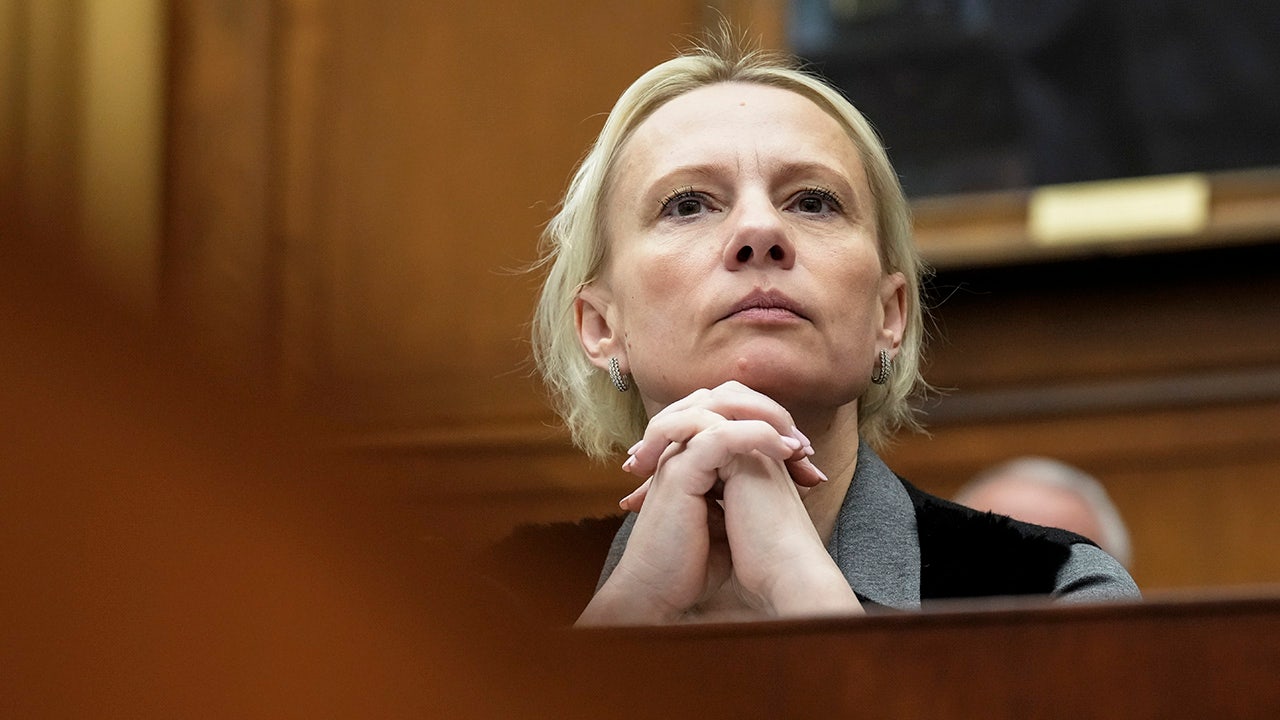 CLICK HERE TO GET THE FOX NEWS APP
"The border is not open, and to say so is not only false but is really an insult to the brave men and women at Border Patrol who work every day to keep us safe," he said.
But a number of Republicans doubled down on accusing Mayorkas of pushing "open border policies" and expressed anger at what they saw as Mayorkas not answering any of their questions.
Rep. Victoria Spartz, R-Ind., at one point exploded at Mayorkas for his alleged lack of responsiveness.
"You're not answering questions," Spartz said. "You've not answered any Republican questions. Is it something that your intent is not to respond to any questions from Republicans? You came with that intent?"
"That is incorrect, congresswoman," he responded.