Senate Minority Leader Mitch McConnell appeared to freeze up during a news conference with other Republican leaders following their weekly party luncheon Wednesday afternoon. 
"Good afternoon, everyone. We're on a path to finishing the NDAA this week, there's been good bipartisan cooperation and a string of…" McConnell said, before trailing off and staring blankly for nearly a minute before colleagues intervened.
"You OK, Mitch?" Sen. John Barrasso, R-Wy., asked. "Is there anything else you want to say or should we just go back to your office?"
McConnell then stepped to the side as Sen. John Thune, R-S.D., and others addressed the press on the one-year anniversary of the Democrat-led Inflation Reduction Act passage. He reappeared about 10 minutes later to finish the press conference.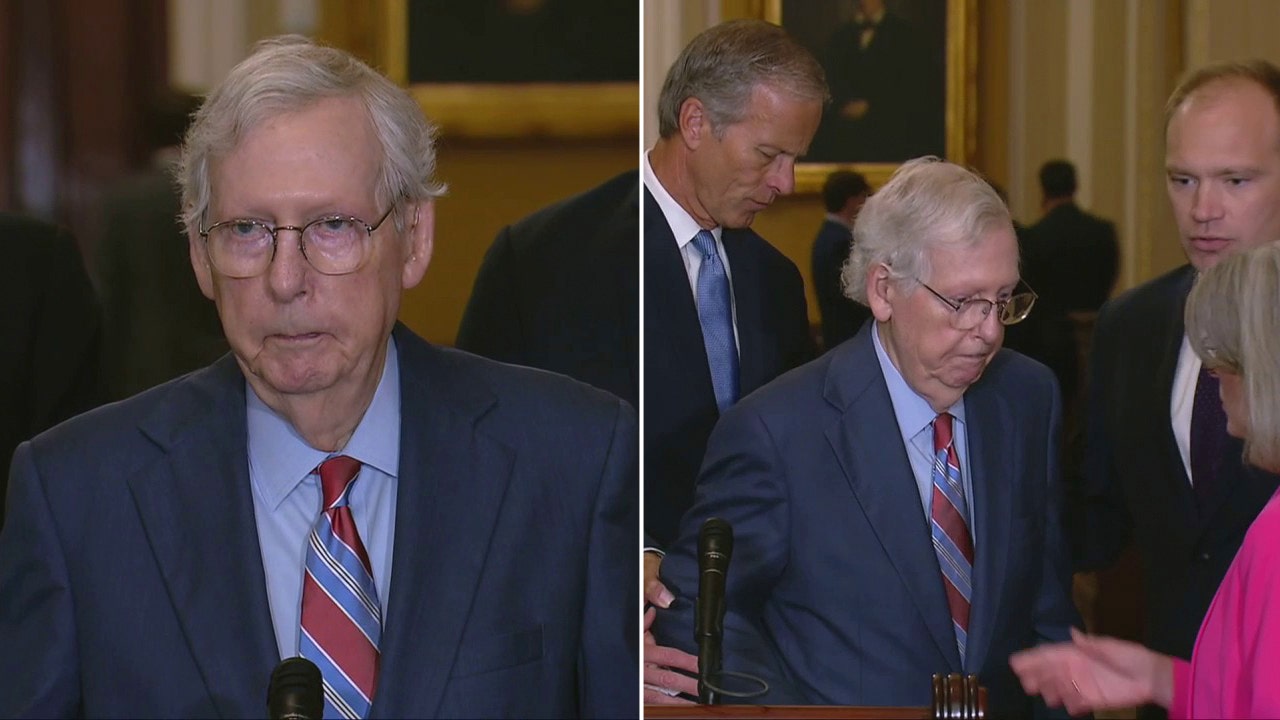 "I'm fine," he told reporters. 
Earlier this year, McConnell, 81, suffered a concussion and fractured rib from a fall in a Washington hotel. 
A McConnell aide told Fox News that the senator "felt light headed and stepped away for a moment. He came back to handle Q and A, which as everyone observed was sharp."
This is a developing story. Check back for updates.