Constitutional law professor Jonathan Turley slammed Minnesota Democrat Attorney General Keith Ellison for comparing Supreme Court Justice Clarence Thomas to a house slave character from a Quentin Tarantino movie, and called out Democrats for not condemning the comment.
"The bitter irony is that Thomas is the antithesis of the Stephen character referenced by AG Ellison in this latest racist attack," Turley, a Fox News contributor, tweeted on Wednesday morning.
Turley's tweet linked to an article on his blog with the title, "The Django Syndrome: What The Latest Racist Attacks on Clarence Thomas Say About Our Rage Politics."
"Thomas has always refused to yield to the demands of others on how he should think as a jurist due to his race. Keith Ellison has long valued intimidation as a political weapon," the tweet added. "He previously praised the ultra-violent group Antifa as useful to 'strike fear in the heart' of Trump and Republicans. Of course, Django is all about righteous rage as a license for the most extreme actions."
HERE'S WHY CLARENCE THOMAS IS 'THE PEOPLE'S JUSTICE'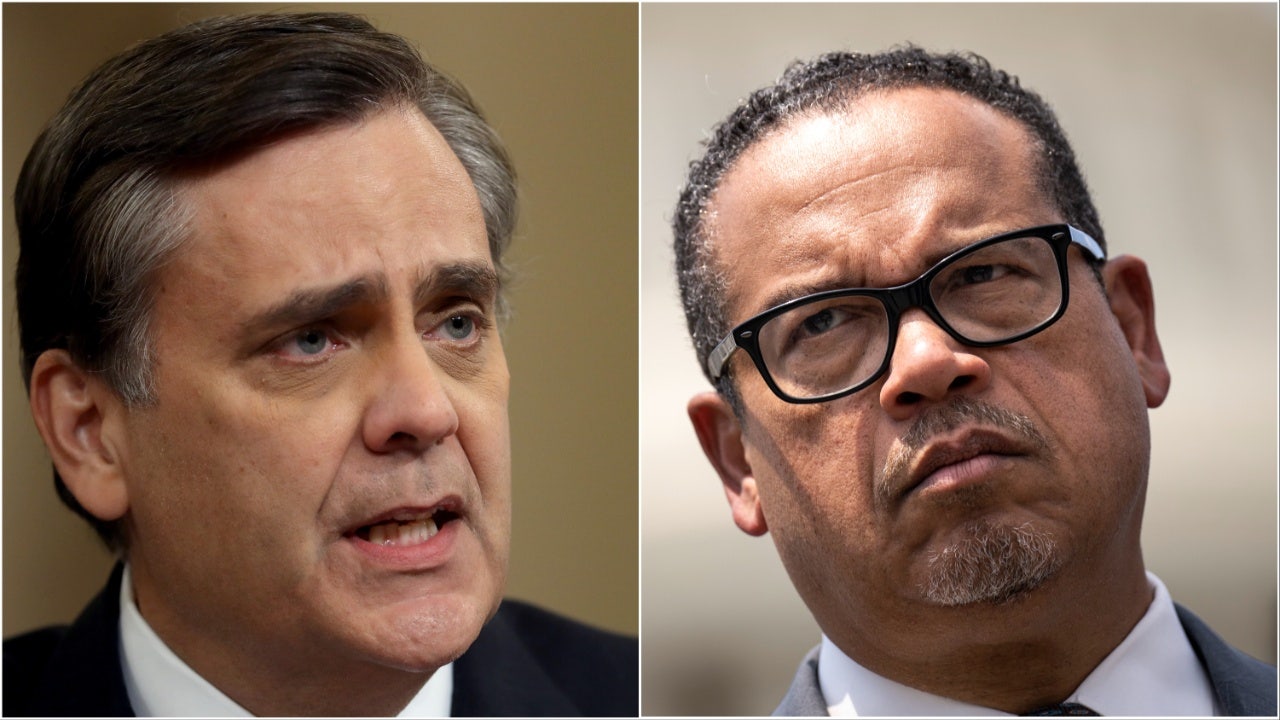 This week, Ellison lashed out at Thomas over his position in the 6-3 ruling against affirmative action and compared him to the "house slave" character in Quentin Tarantino's 2012 Western action film "Django Unchained."
"Anybody who's watched the movie 'Django,' just watch Stephen and you see Clarence Thomas," Ellison said.
"Clarence Thomas has decided that his best personal interest is siding with the powerful and the special interests regardless as to who they're going to hurt. He's like, I'm looking out for me, and I don't care nothing about you, but I'm on the Supreme Court so it's my job to look out for you.' So he's abdicating his responsibility. He has abdicated it a long time ago. When he got in office, he was this way. He's this way now, maybe he's worse now."
FRIEND RIPS MEDIA'S 'DESPICABLE' EFFORT TO 'SMEAR' CLARENCE THOMAS FOR GOP DONORS' PAYMENT TO SCHOOL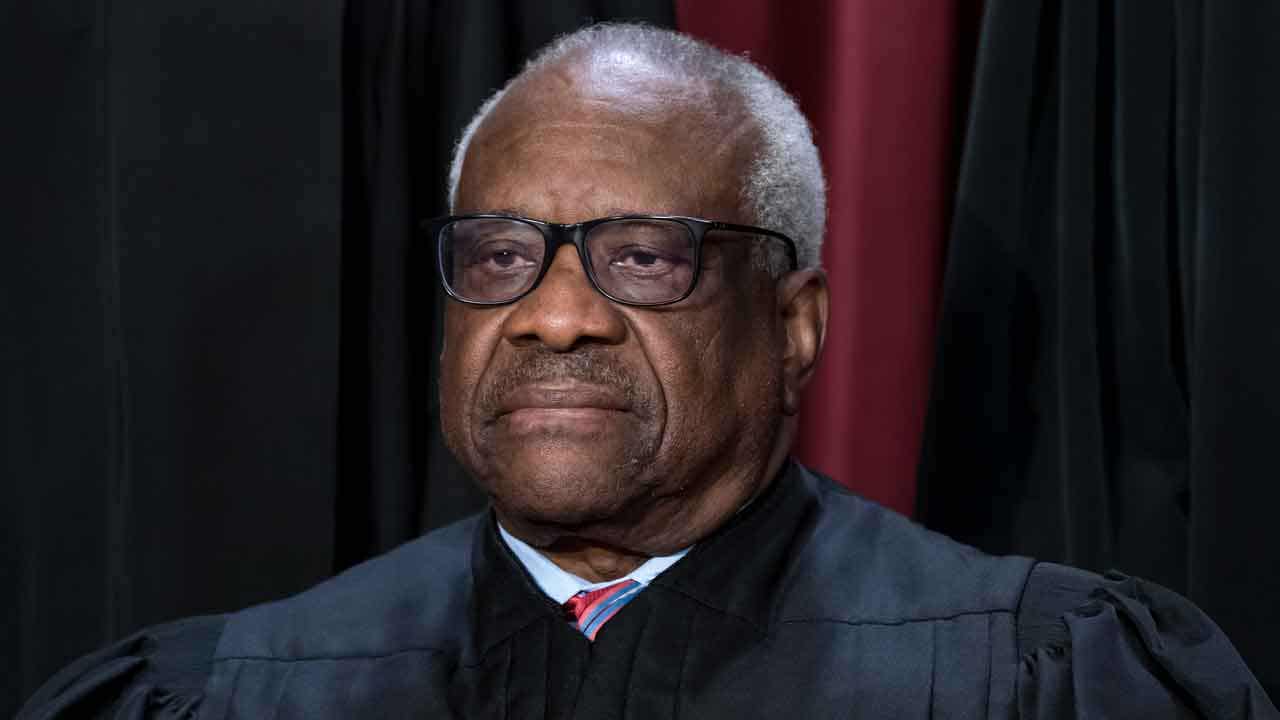 In his article, Turley called out the lack of concern from a "single Democrat" about the "openly racist attack" against Thomas and specifically mentioned the silence from Minnesota Democrats Sen. Amy Klobuchar and Gov. Tim Walz who have both openly denounced rhetoric they have deemed racist from the other side.
Turley also pointed out the relative silence from the media on the current issue as well as historically as it relates to racist attacks against Thomas, which he said occurred since the day he was nominated to the bench in 1991.
THOMAS BLASTS JACKSON'S 'RACE-INFUSED WORLD VIEW' IN SUPREME COURT RULING OUTLAWING AFFIRMATIVE ACTION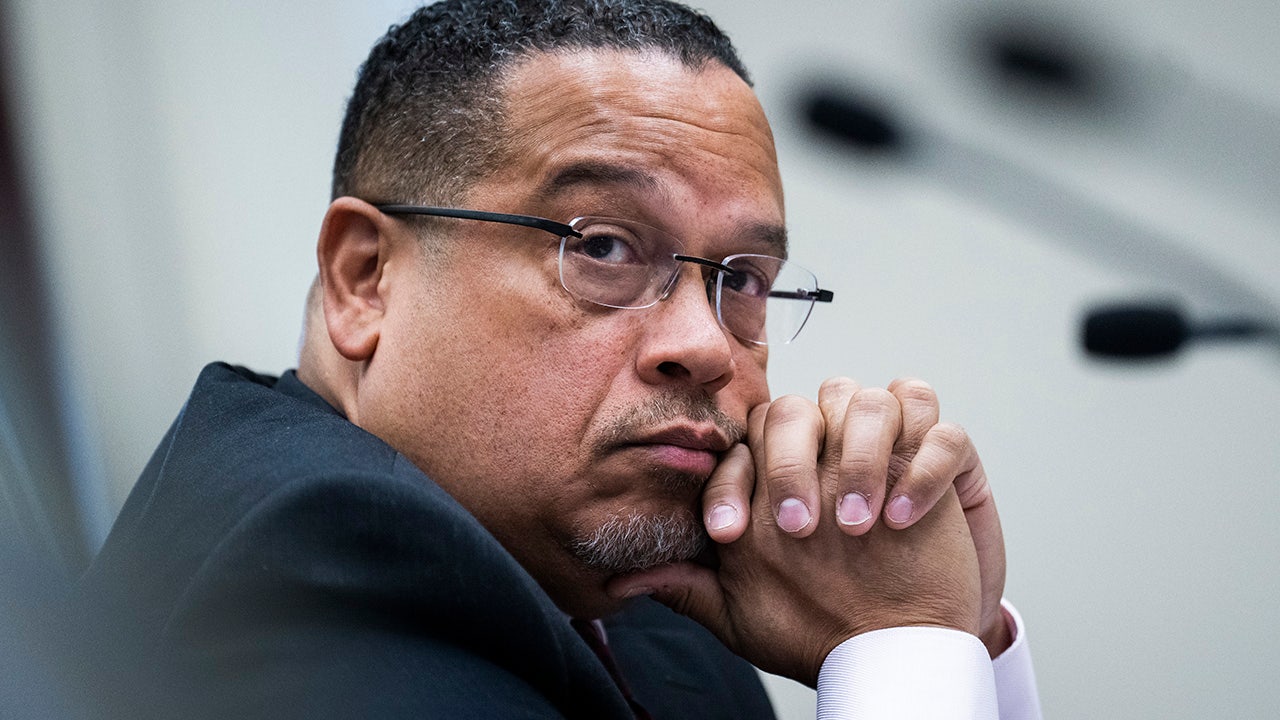 "The media has been unrelenting in its hostile and one-sided coverage of Thomas," wrote Turley, the Shapiro Professor of Public Interest Law at George Washington University. "While running gushing pieces heralding the backgrounds of liberal justices, there has been a virtual news blackout on Thomas' amazing life story, one of the truly most inspirational accounts of overcoming every possible obstacle in life."
"The silence of figures in academia, the media, and politics is deafening," Turley told Fox News Digital in a statement on Wednesday. "Even when faced with raw racist attacks against Thomas, few want to be seen as defending the jurist. He remains a figure for cathartic rage on the left, untethered by principles of decency or consistency."
CLICK HERE TO GET THE FOX NEWS APP
In recent months, Thomas has faced intense scrutiny from the left regarding his travel habits and friendship with a billionaire Republican donor which a government compliance expert told Fox News Digital in April amounts to "politics plain and simple."
Ellison's office did not immediately respond to a request for comment from Fox News Digital.