President Biden's nominee for chairman of the Joint Chiefs of Staff has a history of prioritizing controversial diversity, equity, and inclusion (DEI) initiatives as the top commander of the U.S. Air Force.
On multiple occasions, Gen. Charles Q. Brown, Jr., who has served as Air Force Chief of Staff since 2020, stressed his desire to push such objectives and include them in multiple facets of the Air Force's operations. Biden nominated Brown in May to succeed Army Gen. Mark A. Milley upon his planned retirement in October.
According to a 2020 report by Air and Space Forces Magazine, diversity "moved to the forefront of personnel decisions such as promotions and hiring" under Brown's supervision, something he celebrated during a speaking engagement held that same year.
"I hire for diversity, because they all bring a different perspective, which makes my decisions that much better, because I hear different sides of the argument," Brown told attendees at the virtual event hosted by the Chicago Council on Global Affairs. 
WHITE HOUSE ADVISOR POUNDS PODIUM DEFENDING 'FOUNDATIONAL, SACRED OBLIGATION' TO FUND MILITARY ABORTIONS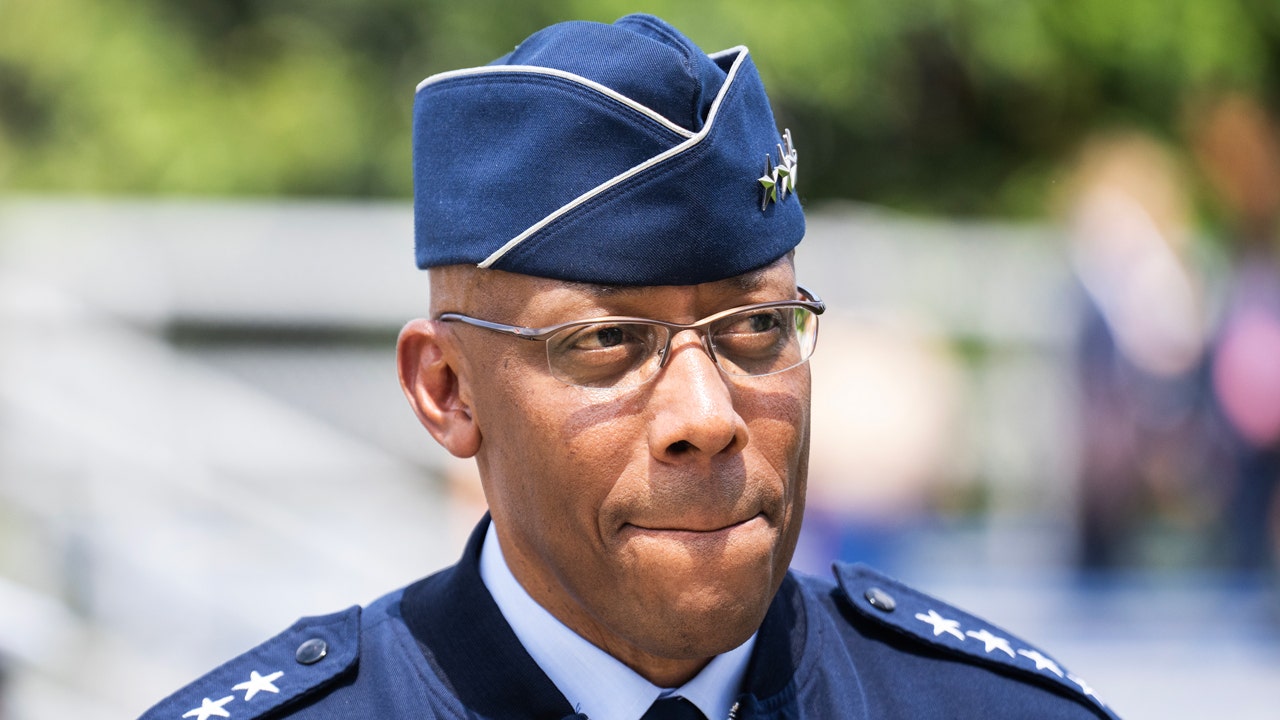 "They all see it differently, you know. … Hearing from all these different groups provides a perspective, you know, 'I didn't think about that part.' It makes us stronger as an Air Force, and I think it makes us stronger as a nation as well," he added. 
Brown launched investigations into racial inequality in the Air Force's promotion system in the aftermath of race-related protests following the death of George Floyd in 2020, according to a report by Defense One following Biden nominating him for the position in May. 
The report noted that Brown also helped open the Air Force's first DEI office in 2021.
"I want the wisdom and knowledge to lead, participate in, and listen to necessary conversations on racism, diversity and inclusion," reads a quote from Brown on the office's website.
GOP CONGRESSWOMAN RIPS PENTAGON FOR PRIORITIZING 'WOKENESS' OVER COMBATING SEXUAL ASSAULTS IN MILITARY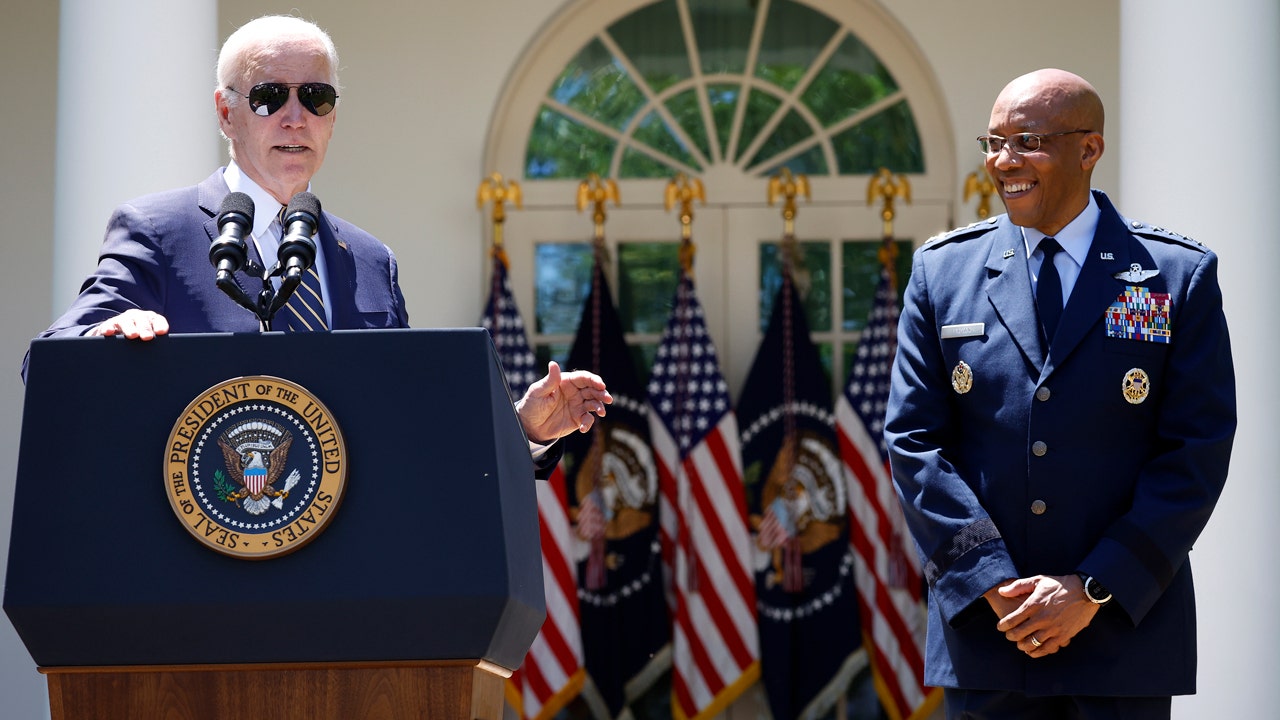 A new Air Force policy established in Sep. 2021 aimed at increasing the selection of minorities to attend flight school was brought about by Brown leading a monthly inclusion council that discussed "really hard questions" about race, according to another report by Defense One.
The report said the policy dictated that the Air Force would only count up to 60 hours of prior flight lessons or flying time as part of the Pilot Candidate Selection Method, something the branch said would have led to an additional 69 Hispanic and 26 Black qualified applicants for flight school. 
"In order to go to pilot training, there was a way to bump your score to be competitive for pilot training by having prior pilot time," Brown said in defense of the policy. "So if you're economically disadvantaged, and you can't afford to go get pilot training, you are already 'x' number of points in the hole." 
In August 2022, Brown signed a memo laying out Air Force applicant diversity goals. The memo called for Air Force applicants to be 67.5% White and 13% Black, though 77% of the Air Force Officer Corps were White and 6% were Black at the time of the memo's release.
US MILITARY RECORDS REVEAL INSTRUCTIONAL MATERIALS ON WHITE PRIVILEGE, CRT, BLACK LIVES MATTER: WATCHDOG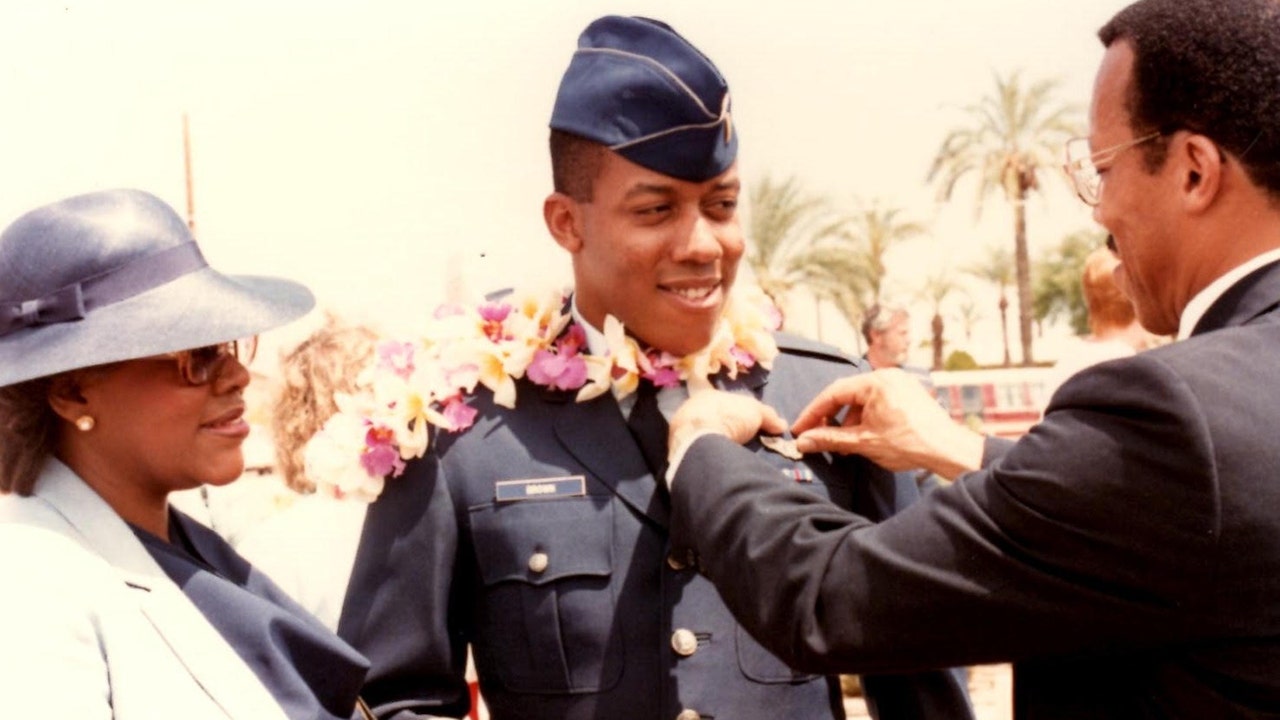 Brown also recently came under fire for his DEI-centric leadership from the American Accountability Foundation, who accused the nominee of embracing race-based hiring and promotions in the military for the sake of "diversity."
Brown's nomination comes as the Air Force is projected to miss its 2023 recruiting goal by 10%, Air & Space Forces Magazine reported in March. The magazine reported last September that the Air Force Recruiting Service barely reached its fiscal 2022 goal for the active-duty Air Force and missed its goals for the Reserve and Guard by about 1,500 to 2,000 recruits each. 
Readiness among the Air Force's fleet has also declined. Mission-capable rates, the main readiness metric across nearly 40 of the service's major aircraft, remained essentially stagnant, slightly declining from 72.7% in 2020 to 71.5% in 2021, according to a 2022 report by the Air Force Times.
When reached for comment, a spokesperson for the Pentagon referred Fox News Digital to Defense Secretary Lloyd Austin and Milley's comments from May on Brown's nomination, and redirected to the Air Force for comment on Brown's diversity initiatives. The Air Force and the White House did not respond to Fox's request for comment.
WATCH: WHITE HOUSE DISMISSES DISMAL BIDEN APPROVAL RATINGS, CLAIMS THEY 'DON'T TELL THE WHOLE STORY'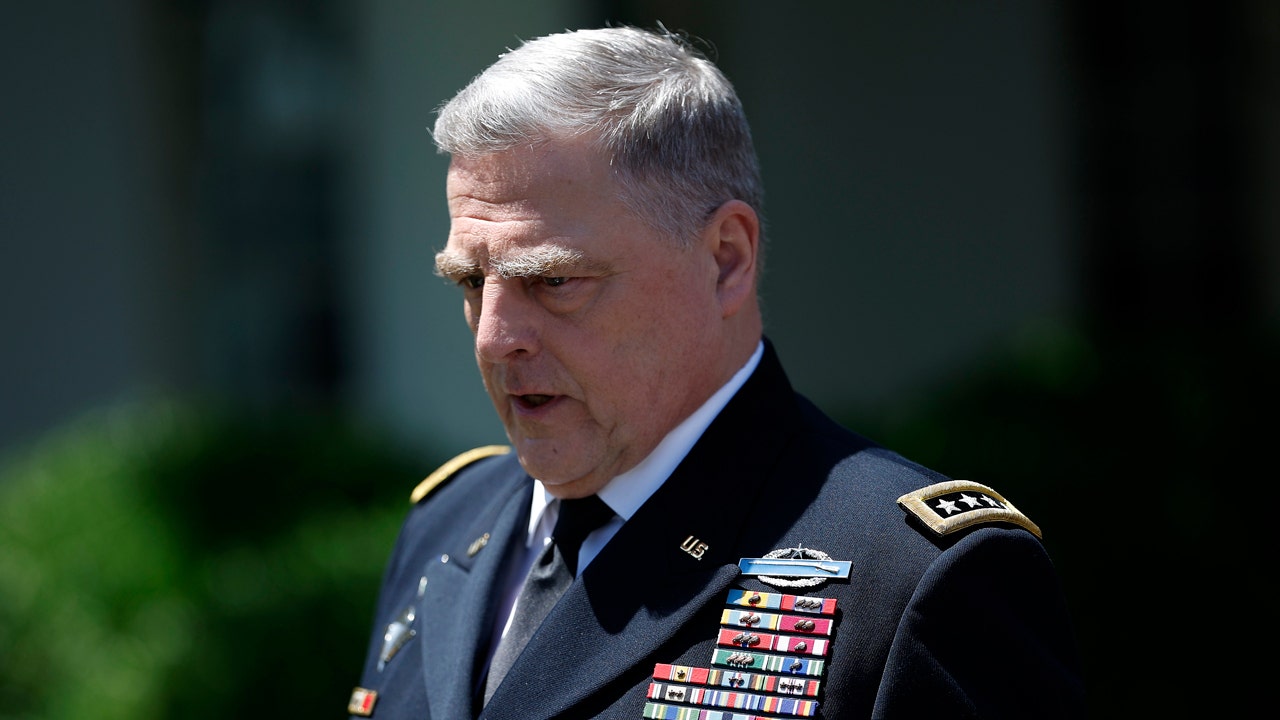 If confirmed, Brown's tenure will begin upon Milley's retirement in October. However, his potential confirmation could be a long process as Sen. Tommy Tuberville, R-Ala., has placed a hold on military promotions in the Senate being confirmed through unanimous consent over the Pentagon's post-Dobbs abortion policy, established earlier this year.
The Senate held Brown's confirmation hearing on July 11.
CLICK HERE TO GET THE FOX NEWS APP
Fox News' Elizabeth Troutman contributed to this report.