A new Senate push to add billions of dollars in new spending next year is setting up a battle later this year in Congress that could result in a partial government shutdown if it can't be resolved by Sept. 30.
The top Democrat and Republican on the Senate Appropriations Committee struck a deal Thursday to add $13.7 billion in additional "emergency" funding for defense and non-defense discretionary spending. A Senate aide told Fox News Digital, "It is a very routine thing. They do that almost every year, if not every year."
But that addition will put the Senate on a collision course with House Republicans, whose conservative flank has been pushing for spending cuts even below those set in the debt limit deal between House Speaker Kevin McCarthy, R-Calif., and President Biden. The Senate's higher number was already angering Republicans in the House who worked for months to get the deal done and don't want to see their promised cuts evaporate.
"It is a concern for those of us in the House who see the final debt ceiling agreement as spending too much, and for Appropriations, which is grappling with the need to get 218 votes, we're recognizing that we're gonna have to make additional cuts to get things passed on the floor," Rep. Ben Cline, R-Va., a member of the House Appropriations Committee and the conservative Freedom Caucus, told Fox News Digital on Friday. "It does seem as though we're moving even further apart."
KEY HOUSE FREEDOM CAUCUS MEMBER PREDICTS MCCARTHY TO BREAK PROMISE ON OMNIBUS BILL
Senate Appropriations Chair Patty Murray, D-Wash., on Thursday stressed that additional emergency dollars were sought by both sides of the aisle and would not violate the McCarthy-Biden agreement.
"Members on both sides of the aisle — on and off committee — have voiced serious, bipartisan concerns about the cuts in the debt ceiling deal to vital non-defense programs and the caps it imposes on defense spending," Murray said at a committee hearing. "Vice Chair [Susan] Collins and I have discussed how best to address these concerns, and we have agreed to make use of additional emergency appropriations — just as we do every year, and is fully allowed under the debt ceiling deal — to address in a bipartisan way some of the pressing challenges our nation faces."
CONSERVATIVES WARN MCCARTHY THEY'LL VOTE AGAINST SPENDING BILLS THAT DON'T CUT 'BLOATED' GOVERNMENT
Sen. Collins, R-Maine, also said later in the hearing, "I want to point out that this bill, as well as many of the others that we have approved, are actually below last year's funding levels, as enacted in the omnibus bill. And so, the idea that these are fiscally irresponsible is countered by that fact."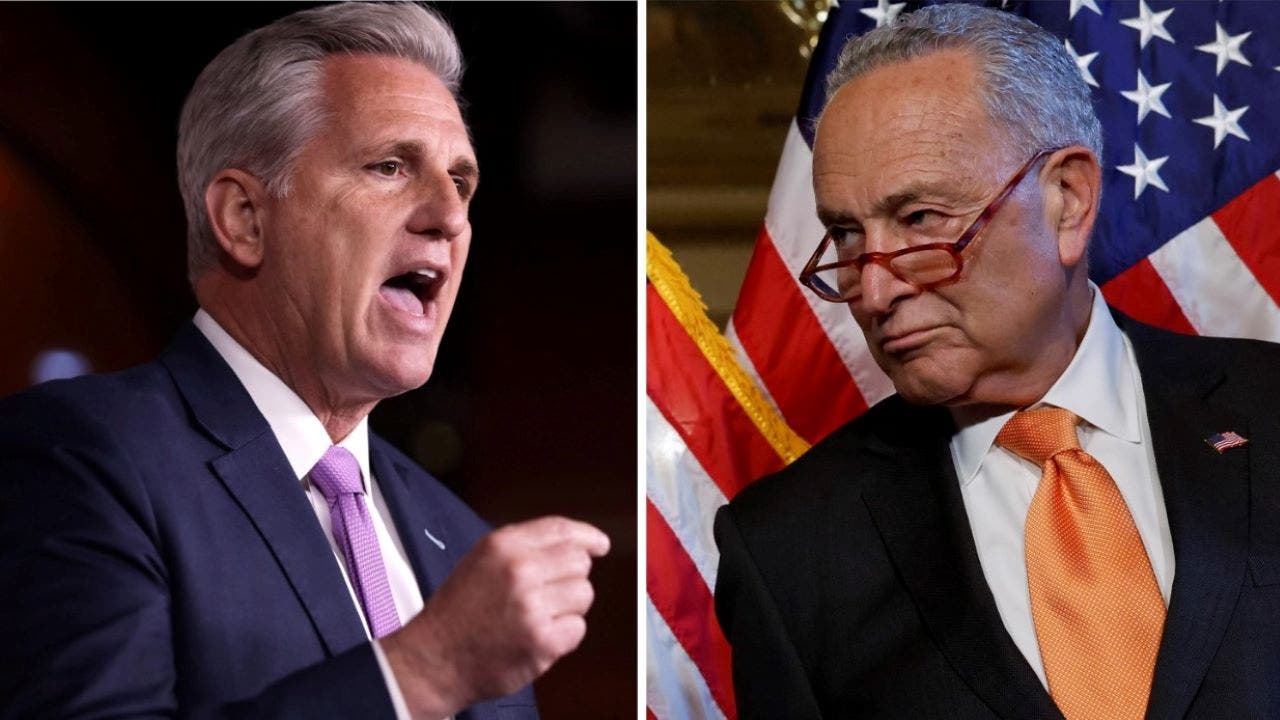 But House Republicans, including those who supported the final deal, made clear they would not be entertaining any compromise that can be seen as adding to the agreed-upon spending levels.
"House Republicans won't go along with this added spending," Rep. Kevin Hern, R-Okla., chair of the conservative Republican Study Committee, told Fox News Digital. "Our majority is committed to reducing our debt and spending taxpayer dollars responsibly. Meanwhile, many in the Senate are happy to turn a blind eye to our rising federal debt and have clearly learned nothing from the Democrats' spending-fueled inflation crisis. The caps agreed to this spring are the ceiling, not the floor."
GOP REBELS WANT 'COMMITMENTS IN WRITING' FROM MCCARTHY TO END STANDOFF, FREEDOM CAUCUS MEMBER SAYS
Rep. Dusty Johnson, R-S.D., leader of the House GOP Main Street Caucus, called the $13.7 billion addition "a non-starter in the House."
"GOP won the battle on never-before-seen savings during debt ceiling negotiations, the Senate is working to walk those savings back," he wrote on Twitter.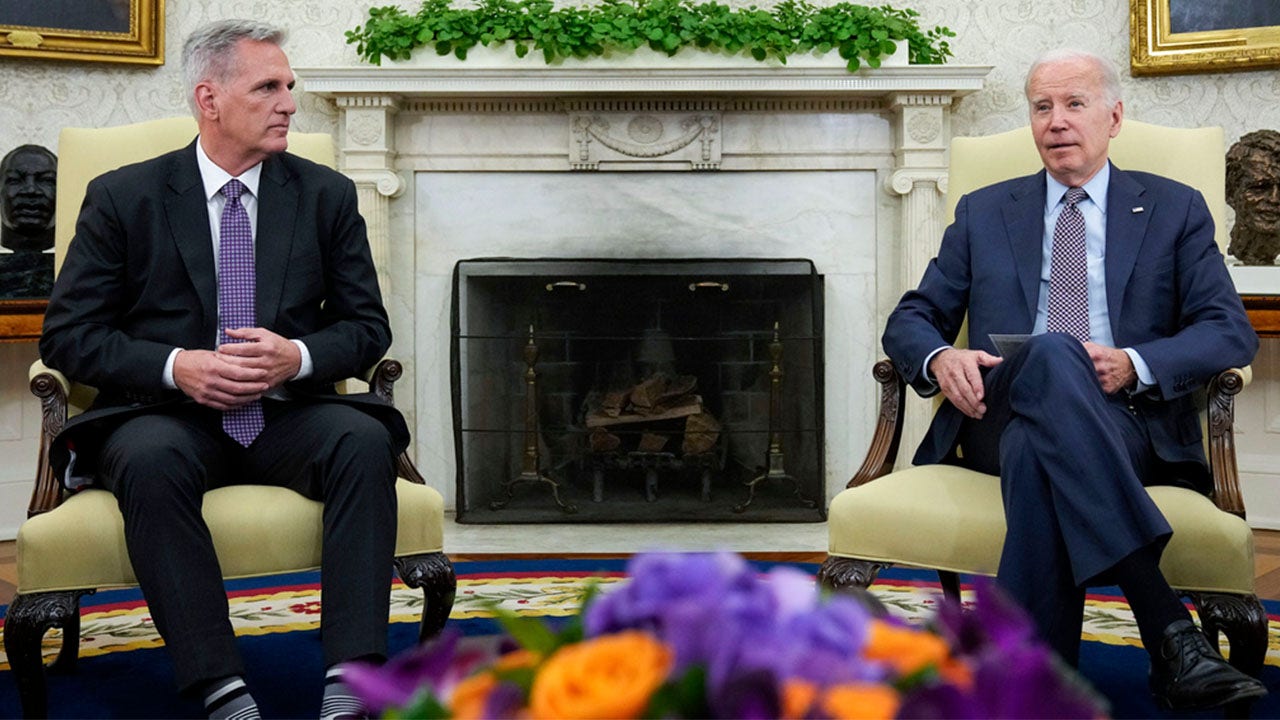 Several top conservatives met with House GOP leaders, including McCarthy, in a Wednesday night meeting where they plotted out how to cut spending even further below their current mark, according to Roll Call. That's after House Appropriations Committee Chair Kay Granger, R-Texas, committed to bringing spending bills that lined up with fiscal 2022 levels — below the McCarthy-Biden deal.
CLICK HERE TO GET THE FOX NEWS APP
Cline told Fox News Digital he was in the meeting but declined to discuss the details. "I will say that it was an attempt to reach consensus on how to move forward … and there are many on the more conservative side of our conference who recognize that the first bills out of the chute are spending up instead of making the necessary savings."
If an agreement cannot be forged on a path forward by Sept. 30, Congress risks leaving the government in a partial shutdown. Cline did not say directly whether he was concerned that one would occur, but said, "Nobody wants to shut down."