As he runs for the GOP presidential nomination, Florida Gov. Ron DeSantis repeatedly points towards his overwhelming gubernatorial re-election last November and his hand in turning what was not long ago the nation's most populous battleground state into a solidly Republican bastion.
"What we did was not just a big victory. It was really a fundamental realignment of Florida from being a swing state to being a red state," DeSantis recently touted on the campaign trail.
It's an argument DeSantis has been making for months.
In an April speech to the Midland, Michigan GOP in the run-up to his presidential campaign launch, the governor argued that "the Democratic Party in Florida is a hollow shell… It's like a dead carcass on the side of the road."
HOW THIS ONE-TIME SWING STATE IN AMERICA'S HEARTLAND TURNED BRIGHT RED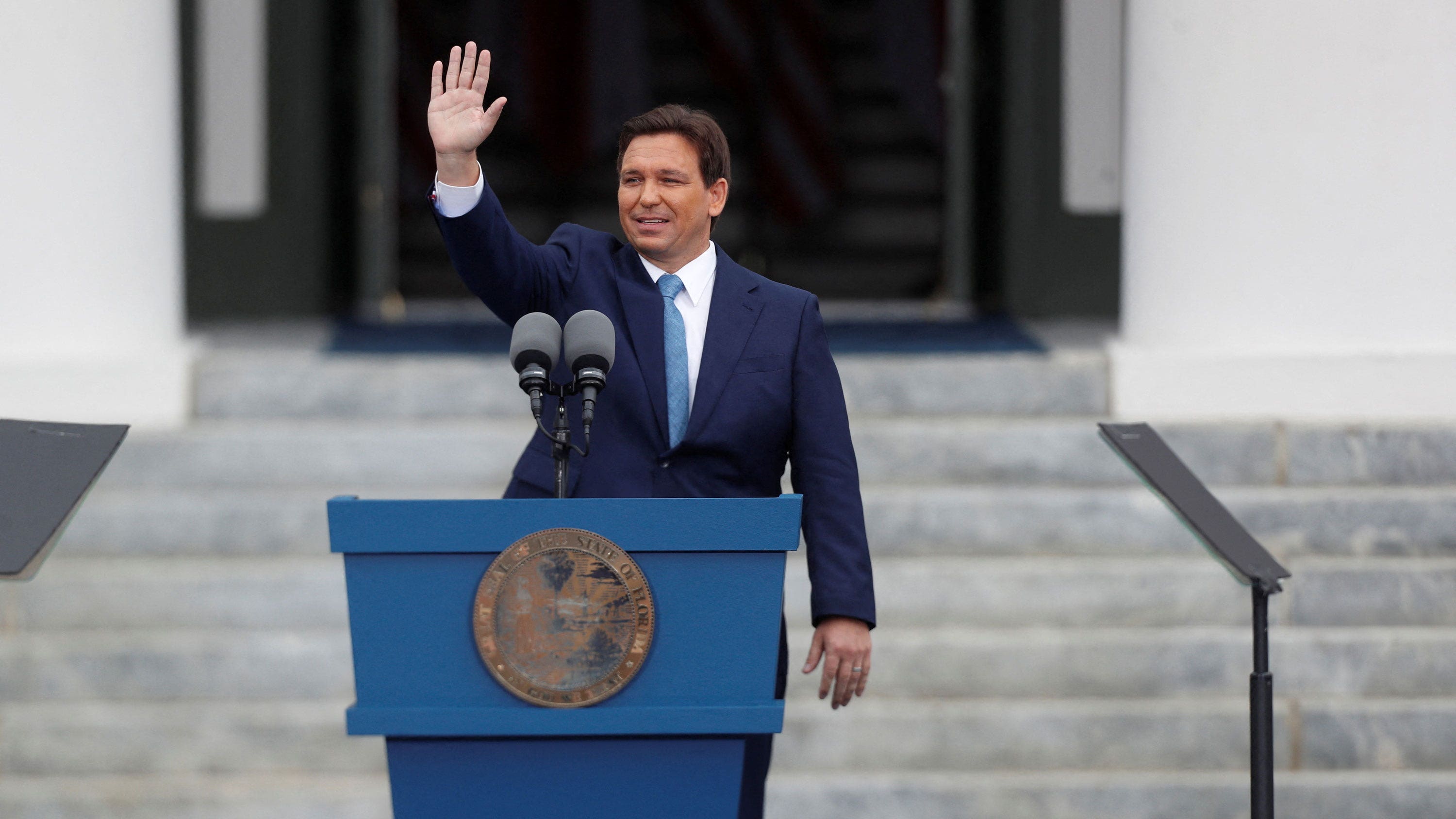 Florida was once the most high-profile swing state in the nation, and the state that handed former President George W. Bush the White House in the 2000 presidential election thanks to a miniscule 537 vote margin.
Former President Barack Obama narrowly carried the state in 2008 and 2012, and former President Trump captured Florida's 27 electoral votes by lower single-digit margins in his 2016 White House victory and his 2020 re-election defeat.
In 2018, DeSantis narrowly won the governorship to succeed Gov. Rick Scott, who edged out Democratic Sen. Bill Nelson in the Sunshine State's Senate showdown.
DESANTIS TOUTS 'WIN FOR THE AGES' AS HE AND RUBIO WIN BIG 
But fast-forward to last November and the one-time purple state turned ruby red, as DeSantis secured a second term with a 19-point re-election victory and GOP Sen. Marco Rubio cruised to a third term in the Senate with a more than 16-point win.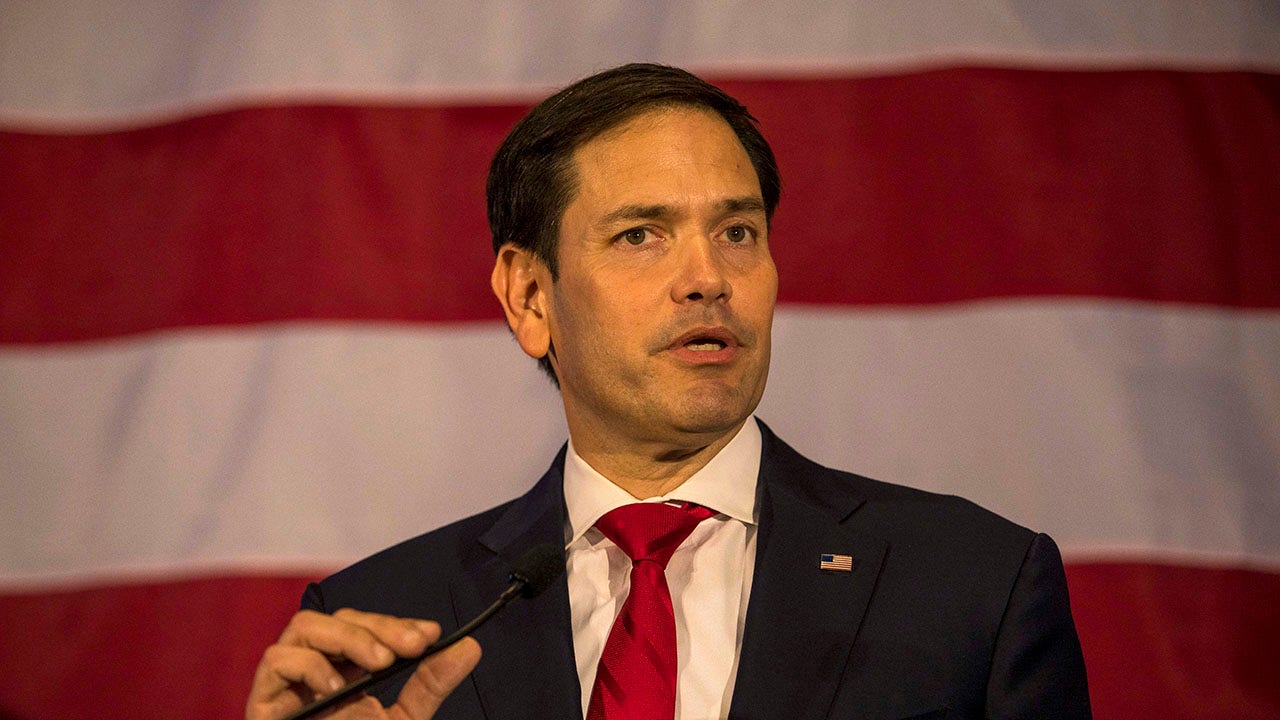 Four House Democratic incumbents also went down to defeat, as the GOP expanded their congressional majority in the state. Republicans also increased their already sizeable lead in the state legislature, securing a super majority, and Democrats were shut out of all statewide offices for the first time since Reconstruction a century and half ago.
Some Florida political insiders point to the coronavirus — the worst pandemic to strike the globe in a century — as the catalyst for the state's rightward shift in recent years. The COVID crisis precipitated lockdowns and restrictions in many states across the country, and led to an influx of new voters in the Sunshine State. Many of them were conservatives drawn by DeSantis' controversial and well-publicized pushback against coronavirus restrictions as he moved to keep the state and its schools open for business.
"I think we drew people who believed in what we were doing," DeSantis said on the campaign trail in Iowa earlier this month. "I think most of these people said, You know what, Florida is a free state."
DeSantis noted that due to the migration, "the political orientation of it actually turned out pretty good."
Rick Foglesong, a Florida based historian and political scientist, told Fox News "I think migration and immigration are one factor."
"But I think that there is a legacy advantage that Republicans enjoy just because they've been winning so long," he added. "You could call it an incumbent advantage… that the Democrats just don't have the ability to match at this point.
Foglesong also spotlighted that "Republicans are making big inroads among Hispanics" in Florida.
Earlier this year Republicans surpassed Democrats in voter registration for the first time in state history.
"In 2018, Democrats outnumbered Republicans by nearly 300,000. By Election Day 2022, Republicans outnumbered Democrats by 300,000. Today, we can announce that Republicans outnumber Democrats by 400,000," DeSantis touted in a February tweet. "Freedom is here to stay."
The question is whether DeSantis is correct in his assesment that the Democratic Party in Florida is a "dead carcass." Or, if it will stay that way.
Democrats obviously disagree and point to their upset victory this spring in the Jacksonville, Florida mayoral race as they flipped the office by beating a Republican endorsed by DeSantis.
Florida Democratic Party chair Nikki Fried took to twitter after the election victory to declare that the Democrats "are back."
But whether the victory in Jacksonville was an isolated case or the start of the Democratic Party comeback in Florida was far from clear.
CLICK HERE TO GET THE FOX NEWS APP
Michael MacDonald, a professor at the University of Florida who specializes in elections, said that "2022 was an aberration for Florida. I don't think it's a long-term trend."
Pointing to the Democrats' victory in the Jacksonville mayoral election, he argued "I think we're seeing a reversion back to the sort of normal politics of what Florida is."