A former Republican legislative candidate who traveled to Washington for former President Donald Trump's "Stop the Steal" rally was arrested Friday and charged with federal crimes for his role in the U.S. Capitol riot, officials said.
Matthew Brackley, 39, of Waldoboro, Maine, entered the Capitol on Jan. 6, 2021, and asked for the location of House Speaker Nancy Pelosi's office before shouting, "Let's go," according to prosecutors.
He was arrested on felony charges including assaulting, resisting or impeding certain officers and civil disorder, along with several misdemeanors. He made his initial court appearance on Friday.
MILITARY VETERAN SENTENCED TO 7 YEARS AFTER STORMING CAPITOL WITH LOADED PISTOL, RAMMING POLICE WITH PALLET
It was not clear if Brackley had a lawyer, and he did not immediately respond to an email request for comment.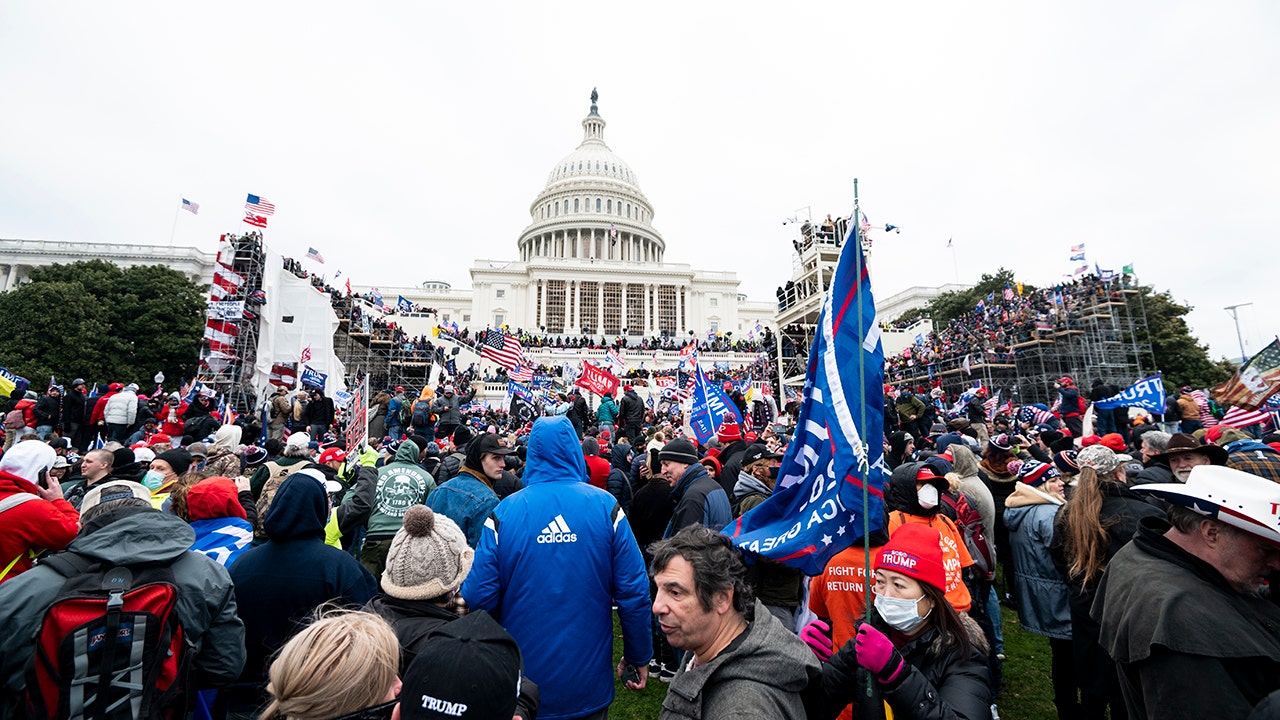 Brackley tried unsuccessfully to unseat Democratic state Sen. Eloise Vitelli of Arrowsic last year. His campaign website described him as a Maine Maritime Academy graduate whose approach would be to have "respectful, thoughtful conversations on the issues."
PENNSYLVANIA WOMAN WHO USED BULLHORN TO DIRECT RIOTERS CONVICTED ON JAN. 6 CHARGES
At the Capitol, prosecutors said, Brackley led a group that pushed through police officers several times before ultimately being dispersed by chemical spray and exiting.
More than 1,000 people have been charged with federal crimes related to the Jan. 6 attack.
Approximately 100 of them have been convicted by juries or judges after trials, and more than 600 have pleaded guilty.
CLICK HERE TO GET THE FOX NEWS APP
Over 570 riot defendants have been sentenced, with more than half receiving prison terms ranging from three days to 18 years.