Vice President Kamala Harris faced a wave of criticism Friday following her speech in Jacksonville, Florida, blasting what she said was the state's new history curriculum teaching students that slaves in the U.S. actually "benefited from slavery."
"Just yesterday in the state of Florida they decided middle school students will be taught that enslaved people benefited from slavery. They insult us in an attempt to gaslight us, and we will not stand for it," Harris said, referencing the new curriculum approved by the Florida Department of Education on Wednesday that includes the history of slavery in the U.S.
The new curriculum actually states, "Instruction includes how slaves developed skills which, in some instances, could be applied for their personal benefit," leading to countless critics accusing Harris of "brazenly lying," and "misleading" the American people.
"I read through FL's new curriculum. It is difficult to convey the astonishing extent to which Kamala Harris is lying about it," National Review writer Charles Cooke wrote on Twitter, linking to an analysis that details the line items within the curriculum.
DESANTIS LETS LOOSE ON FLORIDA 'OBSESSED' KAMALA HARRIS SPEECH RIPPING STATE'S BLACK HISTORY STANDARD
In his analysis, Cooke noted every mention of slavery, slaves, abolitionism, civil rights, and African Americans in the new curriculum, and sails there was "simply no way of perusing this course and concluding that it 'gaslights' people or whitewashes slavery."
"This is a brazen lie. It's an astonishing lie. It's an evil lie. It is so untrue — so deliberately and cynically misleading — that, in a sensible political culture, Harris would be obligated to issue an apology," he added.
"This is, of course, a lie," wrote another Twitter user, linking to a video of Harris' speech, while others, including Fox News contributor Ben Domenech and the Republican National Committee, similarly said she was "brazenly lying," or described her comments as a "complete lie."
Fox News chief political analyst Brit Hume said the left was "trying to make slavery a bigger issue now than at any time since before the civil rights movement and possibly since before the civil war," adding that they had to "lie about it" in order to do it.
TIM SCOTT'S HESITANCE TO BAN TIKTOK OUTRIGHT LOOMS AMID HIS TOUGH ON CHINA PUSH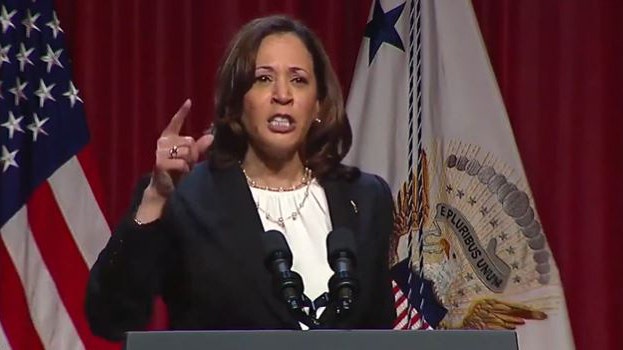 "In Florida, our mission is clear: Education over Indoctrination, which the Democrats hate because of their history and association with Jim Crow, segregation, and the KKK," the Republican Party of Florida tweeted.
Another user wrote, "Is she lying or just stupid? Simple question."
Republican presidential candidate Vivek Ramaswamy told Fox News Digital, "Kamala Harris makes the most powerful case I'll see in my lifetime against race & gender quotas in government. If only she knew it."
Meanwhile, Georgia Lt. Gov. Burt Jones, also a Republican, said, "The Vice President is flat out lying to the American people. The indoctrination of our children in schools must stop." 
Jones then touted his state's similar policies of working to "empower parents and teachers and promote curriculum that unites us, not divides us."
REPUBLICAN CALLS TO IMPEACH BIDEN GROW FOLLOWING RELEASE OF FBI DOCUMENT DETAILING BRIBERY ALLEGATIONS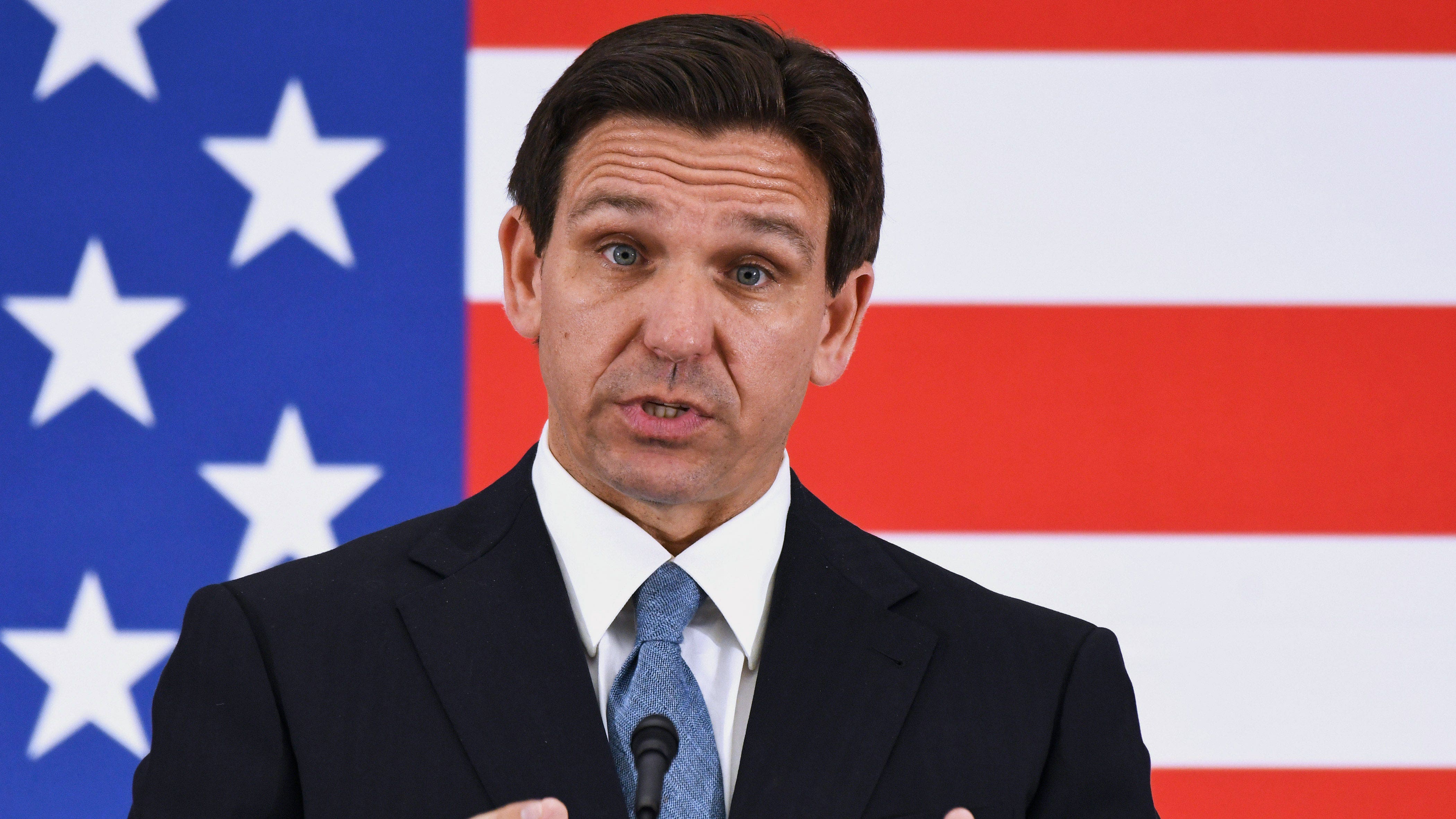 Ahead of her speech, Republican presidential candidate and Florida Gov. Ron DeSantis ripped Harris, accusing her of being "obsessed" with Florida, and described the Biden administration of trying to indoctrinate students.
"Florida stands in their way, and we will continue to expose their agenda and their lies," DeSantis said in a statement on social media.
Harris' office did not immediately respond to Fox News' request for comment.
CLICK HERE TO GET THE FOX NEWS APP