FIRST ON FOX: The American Chemistry Council (ACC), a trade group representing a large swath of the U.S. chemical industry, filed a legal complaint against the Biden administration on Thursday over recent actions targeting use of the chemical formaldehyde.
The ACC's legal action was filed against the Environmental Protection Agency (EPA) and the National Academies of Sciences, Engineering, and Medicine (NASEM) over the EPA's draft assessment of formaldehyde published in 2022. The lawsuit accuses the EPA of "numerous" violations of the Federal Advisory Committee Act (FACA), which mandates independence during the peer review process.
"For over a year, ACC has repeatedly expressed concerns with the EPA and NASEM and their failure to comply with FACA legal requirements," ACC said in a statement. "Today's complaint outlines the fundamental failure of this review process to follow the law and basic standards for scientific integrity, independent peer review, and governmental transparency."
"We have the highest respect for NASEM and believe it should adhere to the highest standard for objective, scientific peer review," the group added. "Unfortunately, this review process has included numerous FACA violations, including improper EPA influence, conflicts of interest on the committee, a lack of technical balance, and failure to meet transparency obligations or provide meaningful opportunities for public comment."
BIDEN'S LATEST ECO REGS BLASTED BY SMALL BUSINESSES, MANUFACTURERS: 'WILL DO TERRIBLE DAMAGE'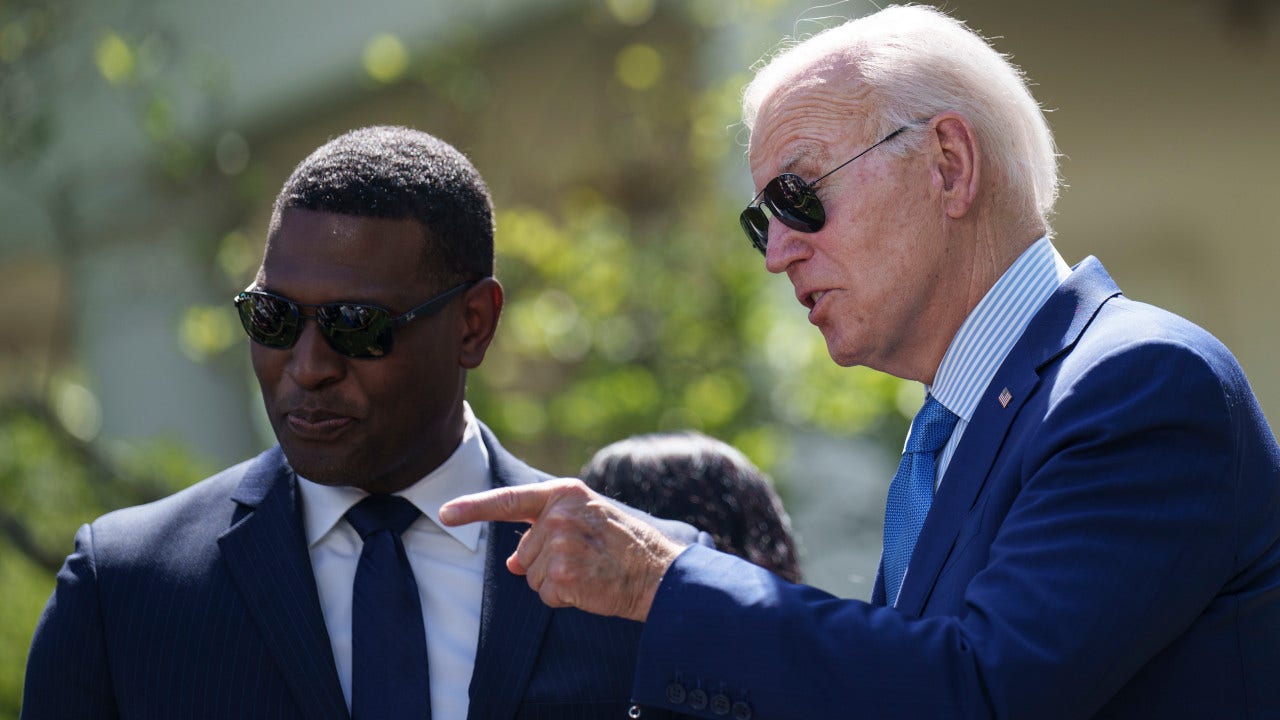 In April 2022, the EPA released its 2,000-page formaldehyde draft assessment under the agency's Integrated Risk Information System (IRIS), which was formed in the 1980s to identify hazards. The assessment linked inhalation of tiny doses of formaldehyde to various cancers and other health issues like sensory irritation, respiratory problems and reproductive toxicity.
Following the conclusion of its 60-day comment period in June 2022, the assessment entered a scientific peer review process overseen by NASEM. The EPA has faced criticism from chemical industry groups like ACC, agriculture industry groups, scientists and bipartisan lawmakers.
BIDEN ADMINISTRATION RIGGED INTERNAL ANALYSIS, SOFTENING BLOW OF POWER PLANT REGULATIONS: REPORT
If the assessment is finalized, the EPA would, for the first time ever, officially designate formaldehyde as a known human carcinogen. According to the law firm Hunton Andrews Kurth, which specializes in litigation related to consumer products industries, the classification would "increase litigation risk for companies who manufacture formaldehyde or whose products may contain the chemical" and may lead to sweeping regulations or bans.
"Formaldehyde is extensively regulated to protect human health and the environment," ACC said in its statement. "Decades of scientific data support a safe level of formaldehyde exposure at current regulatory levels. And due to decades of innovation, this compound has become an ingredient in lifesaving medical devices, vaccines and antimicrobials that keep us healthy."
"It is also a critical chemical building block for affordable housing, sustainable wood products, agriculture, and electric vehicles," it added.
The group noted that a 2011 NASEM study criticized a previous draft assessment of formaldehyde and made recommendations to the EPA for how to improve the IRIS program. Since then, dozens of studies have been published that "inform the formaldehyde assessment and underscore its safe use," ACC said.
WHITE HOUSE ECO COUNCIL AT ODDS OVER TECHNOLOGY CENTRAL TO BIDEN'S GREEN GOALS
Also, according to the ACC, the peer review process for the formaldehyde assessment has been racked with conflicts of interest and improper influence. For example, the group said NASEM appointed members and utilized key staff with apparent conflicts of interest, principally with EPA and its IRIS Program, which those members are tasked with critiquing. 
And NASEM's study director previously served as an EPA senior manager with direct involvement in the IRIS program, the formaldehyde assessment and with the assessment authors. That same official, according to ACC, engaged with EPA officials when appointing members of the NASEM review committee that was supposed to be independent.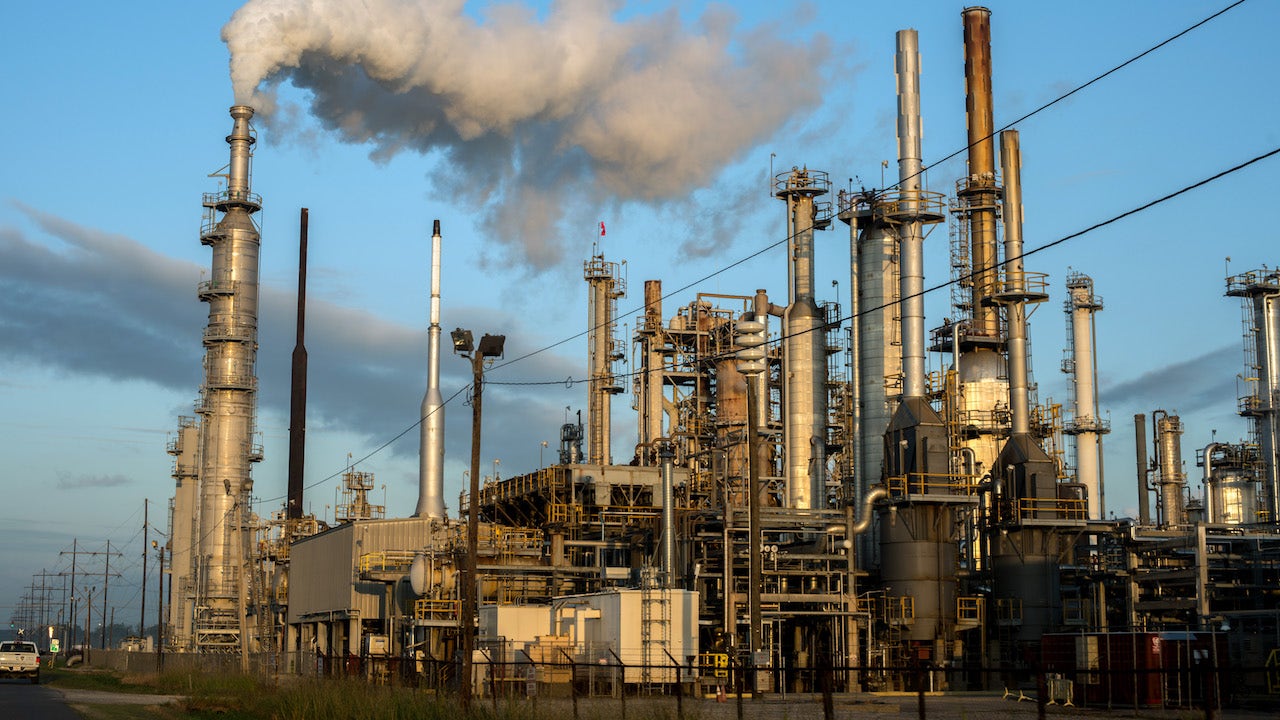 ACC urged NASEM to "to develop a fair and balanced Committee, allow for meaningful public input, and carefully consider and transparently address the available scientific information to inform their review of the 2022 draft formaldehyde assessment."
CLICK HERE TO GET THE FOX NEWS APP
"Given the many benefits of formaldehyde, federal and local policymakers must make regulatory decisions based on all available data," ACC said. "Instead, the U.S. EPA is determined to ignore 40 years of peer-reviewed studies and all available scientific evidence and follow a deeply flawed IRIS assessment rubber-stamped by NASEM as the basis for regulation."
Overall, if the EPA were to crack down on low-dose formaldehyde usage, it could cost nearly one million American jobs and $70 billion in payroll costs, according to the industry group.
The EPA didn't immediately respond to a request for comment.