IRS whistleblower Gary Shapley confirmed Wednesday that U.S. Attorney for D.C. Matthew Graves, who donated to President Biden's 2020 presidential campaign, "refused to bring charges" against Hunter Biden for tax evasion.
"The Justice Department allowed the president's political appointees to weigh in on whether to charge the president's son," Shapley said during the heated House Oversight Committee hearing looking into allegations the Department of Justice politically interfered with an investigation into Hunter Biden.
"After U.S. Attorney for D.C. Matthew Graves, appointed by President Biden, refused to bring charges in March 2022, I watched U.S. Attorney [David] Weiss tell a room full of senior FBI and IRS senior leaders on October 7, 2022, that he was not the deciding person on whether charges were filed," he added.
DEMOCRAT CONGRESSMAN MELTS DOWN, CLAIMS DOJ, FBI, IRS 'KEEP DEMOCRACY IN CHECK' DURING HUNTER BIDEN HEARING
According to Federal Election Commission records first reported by the Daily Caller, U.S. Attorney Matthew Graves, donated to Biden's 2020 campaign while working at law firm DLA Piper prior to his nomination and confirmation to the position in 2021.
The donations, totaling $1,500, were given in April 2020 and May 2020 during the Democratic presidential primaries.
When reached for comment, White House spokesperson for oversight and investigations Ian Sam said, "Instead of wasting time on politically-motivated attacks on a Trump-appointed U.S. Attorney, the rule of law, and the independence of our justice system, House Republicans should join President Biden to focus on the issues most important to the American people like continuing to lower inflation, create jobs, and strengthen health care." 
"There are real issues Americans want us to be spending our time on, and President Biden believes we can work together to make real progress, if House Republicans would make an effort instead of constantly staging partisan stunts to try to damage him politically. President Biden has upheld his commitment that this matter would be handled independently by the Justice Department, under the leadership of a Trump-appointed U.S. Attorney," he added.
WATCH: WHITE HOUSE DISMISSES DISMAL BIDEN APPROVAL RATINGS, CLAIMS THEY 'DON'T TELL THE WHOLE STORY'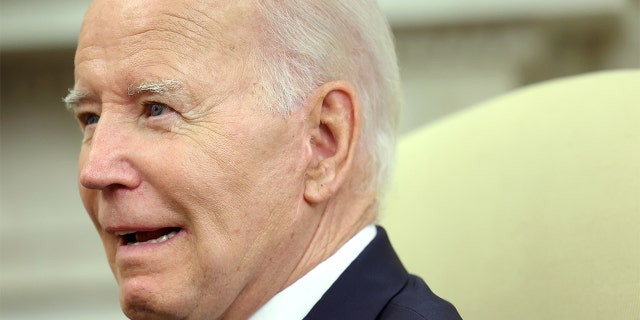 A spokesperson for the DOJ told Fox News in June, "As both the Attorney General and U.S. Attorney David Weiss have said, U.S. Attorney Weiss has full authority over this matter, including responsibility for deciding where, when, and whether to file charges as he deems appropriate. He needs no further approval to do so. Questions about his investigation should be directed to the U.S. Attorney's Office for Delaware."
The House probe has centered around Shapley and fellow whistleblower Joseph Ziegler's claim there was a pattern of "slow-walking investigative steps" into Hunter Biden, which included instructions not to speak with him at his residence, tipping the president's son and staff off about the ongoing efforts and delaying enforcement actions in the months before the 2020 presidential election.
The two agents were assigned to the federal investigation into Hunter Biden's tax and gun charges. Biden ultimately pleaded guilty to the misdemeanor tax offenses as part of an agreement with federal prosecutors in a lenient deal that prompted criticism from Republican lawmakers.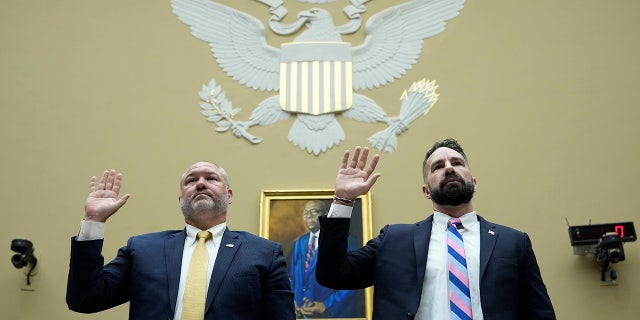 CLICK HERE TO GET THE FOX NEWS APP
The hearing comes as House Republicans continue to investigate the president and his family after the DOJ failed to find evidence of criminal conduct.
Fox News' Brooke Singman contributed to this report.