EXCLUSIVE: Nevada Senate candidate Sam Brown is racking up endorsements just a few weeks after announcing his run against incumbent Democrat Sen. Jacky Rosen.
Tennessee Sen. Marsha Blackburn announced her endorsement of Brown to Fox News Digital Thursday, saying he is the only person who can help Republicans take back the Senate in Nevada.
"It's my honor to endorse Sam Brown, a true American hero and champion for Nevada," Blackburn said. "We need Sam's leadership in the U.S. Senate, as we stand up against the far-Left agenda hurting everyday American families. Nevada's U.S. Senate seat is a critical pickup opportunity for Republicans to take back the Senate Majority. Sam Brown is the only one who can defeat Jacky Rosen and help change the direction of our country for the better, and I will do everything I can to support him."
Brown echoed Blackburn's sentiment, stating that his goal was to stop a radical Left-wing agenda.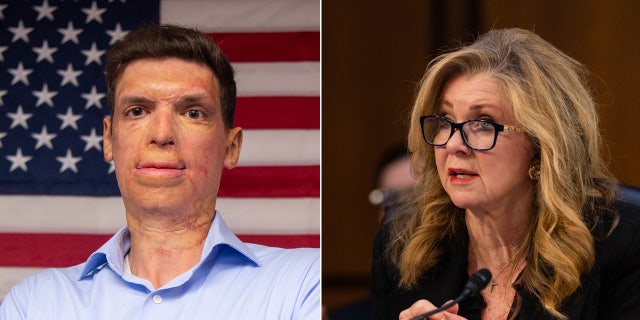 WOUNDED US ARMY VET SAM BROWN TARGETS VULNERABLE NEVADA DEMOCRAT WITH FRESH SENATE BID: 'OUT OF TOUCH'
"I'm thankful to Senator Blackburn for her endorsement of my campaign. When I get to the U.S. Senate, we'll have a lot of work to do for Nevada and America. I'm grateful that I'll be able to stand side by side with her as we work to stop the radical agenda of the Left and advance solutions that better the lives of everyday families," Brown said.
Brown reported raising over $400,000 in the first week of his campaign, according to a source familiar with his fundraising. In a short period, he received more than all his current rivals for the GOP nomination, combined.
Other candidates include Jim Marchant, who raised $111,000 in the second quarter of 2023; Stephanie Phillips, who raised over $28,000; and Ronda Kennedy who raised $2,500 in the period from April to June.
POWERFUL GRASSROOTS CONSERVATIVE GROUP DIVES INTO SENATE, HOUSE PRIMARIES TO COUNTER TRUMP INFLUENCE
Senate Republicans see the Nevada race as a prime pickup opportunity for the GOP in the 2024 general election as the party aims to retake control of the chamber.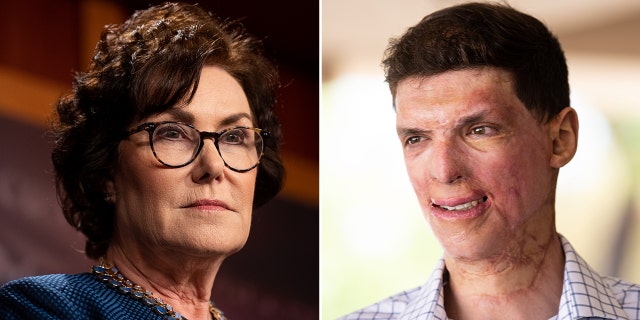 Brown ran an unsuccessful Senate primary campaign ahead of the 2022 midterm elections, when Democratic Sen. Catherine Cortez Masto was seeking re-election. Brown lost the GOP primary to former state Attorney General Adam Laxalt, who won with the endorsement of former President Trump. Laxalt narrowly lost the 2022 midterm race by less than 8,000 votes. 
Brown already has the support of National Republican Senatorial Committee chairman Sen. Steve Daines of Montana, and recently picked up an endorsement from powerhouse conservative group Americans for Prosperity Action.
CLICK HERE TO GET THE FOX NEWS APP