House Speaker Kevin McCarthy promised former President Trump that the House would vote on expunging Trump's two impeachments this month, according to a new report.
McCarthy made the promise last month to quell Trump's anger after the speaker said he was not sure whether Trump was the best candidate to win the 2024 election, Politico reported Thursday. McCarthy's office did not immediately respond to a request for comment from Fox News Digital.
Trump allies in the House pushed to expunge Trump's impeachment votes in late June, with House Republican Conference Chair Elise Stefanik and Rep. Marjorie Taylor Greene, R-Ga., proposing the measure. McCarthy did not back the move, however, and it never came up for a vote.
Many Republican members have opposed the idea, arguing that dredging up Trump's impeachments would only serve to hurt Republicans in vulnerable seats.
HERE'S WHAT THE LATEST FOX NEWS NATIONAL POLLS SHOW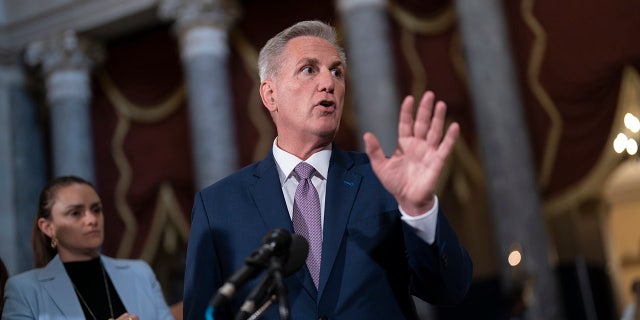 SEN. VANCE BLOCKS BIDEN'S DOJ NOMINEES IN RESPONSE TO TRUMP INDICTMENT: 'THIS MUST STOP'
Rep. Don Bacon, R-Neb., pushed back on plans to expunge Trump's impeachments last month, saying, "It sounds a little bit weird to me. It is what it is, it happened."
Should he plan to, McCarthy has just one week to bring up the issue before August recess begins and members return to their home districts until September.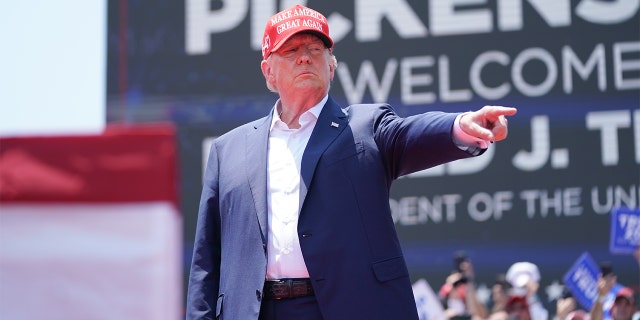 MARCO RUBIO WARNS US WILL PAY 'TERRIBLE PRICE' FOR TRUMP INDICTMENT: 'YOU THINK THIS ENDS HERE?'
Expunging his impeachment charges would be a largely symbolic victory for Trump, however, who faces a slew of very real criminal charges relating to his business dealings and his efforts to overturn the 2020 election results.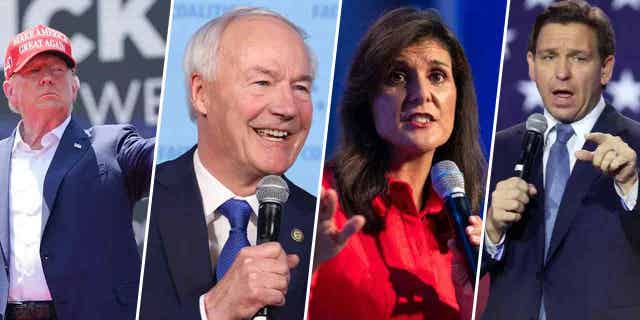 CLICK HERE TO GET THE FOX NEWS APP
Trump maintains a dominant lead over his Republican primary opponents despite the charges. Florida Gov. Ron DeSantis trails him by dozens of points in second. Other candidates like former South Carolina Gov. Nikki Haley and former Vice President Mike Pence remain in the single digits.