A bill to pay farmworkers in Maine a $13.80 per hour minimum wage was vetoed by Democratic Gov. Janet Mills on Wednesday, who says she supports the concept but had questions about the bill's language.
Lawmakers will get an opportunity to override the veto next week.
MAINE GOV. JANET MILLS EXPANDS ABORTION ACCESS LATER IN PREGNANCY IF DEEMED MEDICALLY NECESSARY BY DOCTOR
House Speaker Rachel Talbot Ross sponsored the bill, which would cover farmworkers under Maine's annually indexed minimum wage. But the bill was amended to entitling them to overtime pay as well. The governor, in her veto letter, said changes made at her behest didn't alleviate her concerns about the "scope of the language."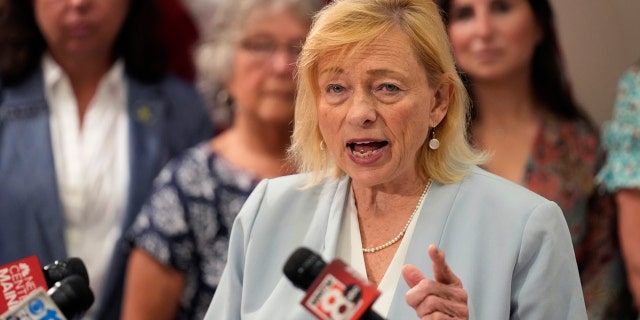 Talbot Ross accused the governor of "using the power of her office to maintain inequality amongst Mainers."
MAINE LEGISLATURE TO CONSIDER SALARY INCREASES FOR GOVERNOR, LAWMAKERS
"In its amended version, this legislation simply would have ensured that farmworkers are paid the same state minimum wage that every single other worker in Maine is paid. It would have recognized that the people who perform the backbreaking labor entailed by harvesting our food should be paid at least as much as the people who serve us a coffee," she said.
CLICK HERE TO GET THE FOX NEWS APP
Mills said she intends to issue an executive order to formally reestablish a stakeholder group "to allow for a longer and more in-depth analysis" of the bill with the goal of arriving at "a shared understanding of how to implement a minimum wage bill for farmworkers." She said she'll present her own bill next year based on the conclusions.