Senator John Kennedy, R-La., called a new bill from Senate Judiciary Committee Democrats to install a Supreme Court code of ethics a "court-killing machine" that was both "dangerous" and "unserious." 
In a committee meeting Thursday, the senators debated a proposal – Supreme Court Ethics, Recusal, and Transparency (SCERT) Act – that its Democrat sponsors argued would impose a code of conduct for justices on the court. Republicans argued that there are pre-existing ethics rules in places for the justices, governed by a separate body, which just recently updated its rules for disclosures. 
After several hours of debating the bill and roughly 60 proposed amendments, the measure eventually cleared the committee in a party-line vote. But not before Senator Kennedy accused his Democratic colleagues of knowing the measure is "unserious" but wanting to "make a point." 
"You don't have to be 'Oliver Wendell Scalia' to figure out that this legislation is meant to be a court-killing machine," he charged.
SUPREME COURT DEFENDS JUSTICE SOTOMAYOR AGAINST REPORT CLAIMING STAFFERS 'PRODDED' COLLEGES TO BUY HER BOOKS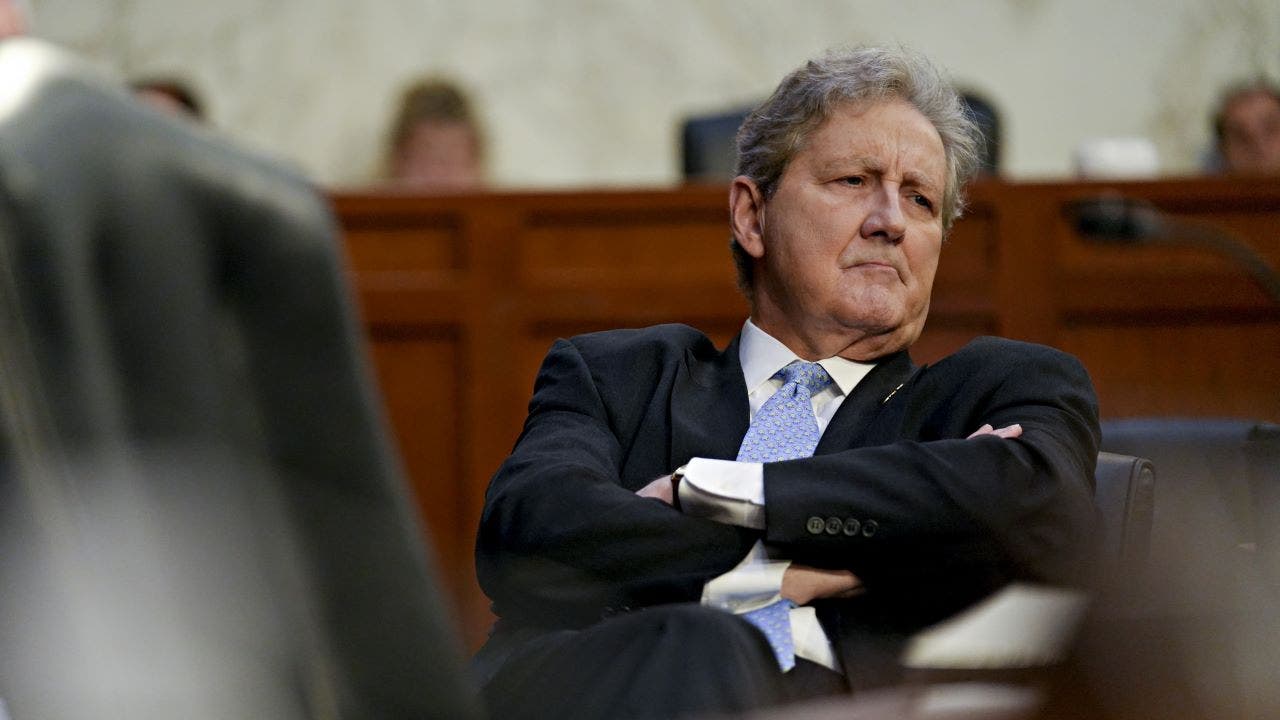 "It would allow any jackaloon out there in America in a tinfoil hat, whose own dog thinks he's an utter nutter, to file a motion to recuse a United States Supreme Court Justice."
"Now, what could possibly go wrong? And my Democratic colleagues know that," he said. 
Kennedy said the bill is "dangerous, but it's unserious." 
WATCH: BIDEN NOMINEE STUMBLES THROUGH ANSWERS AFTER SEN. KENNEDY GRILLS HER ON BASIC LEGAL THEORY
"And I think my colleagues, some of them know that, and they're trying to make a point," he said. 
Chairman Dick Durbin, D-Ill., praised the bill's advancement Thursday, stating that, "Chief Justice Roberts failed to act on ethics reform before adjourning the Supreme Court for the summer." 
SEN. KENNEDY SENDS MESSAGE TO SCOTUS LEAKER: 'CONGRATULATIONS, BUTTHEAD,' YOU ALMOST GOT A JUSTICE KILLED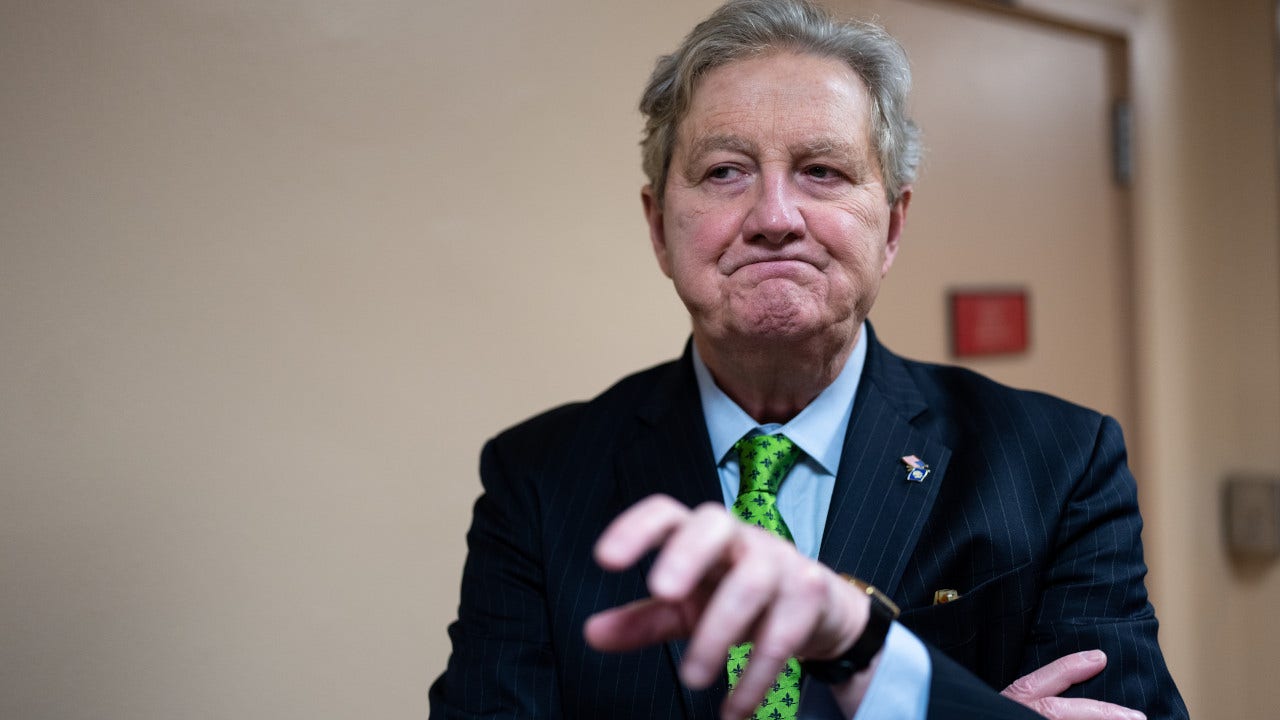 "I said from the beginning: if the Court won't act, Congress will," Durbin stated in a tweet. 
Senators Durbin and Sheldon Whitehouse, D-R.I., cosponsored the measure, claiming it would require Supreme Court justices to adopt a code of conduct, create a mechanism to investigate alleged violations of the code of conduct and other laws, improve disclosure and transparency when a justice has a connection to a party or amicus before the Court, and require justices to explain their recusal decisions to the public.
SEN. KENNEDY RIPS 'WOKE' LEFT FOR INTIMIDATING SUPREME COURT JUSTICES: 'WHAT YOU ALLOW IS WHAT WILL CONTINUE'
The measure now advances the full Senate chamber. 
CLICK HERE TO GET THE FOX NEWS APP
Senator Kennedy said the bill is "as dead as a fried chicken," indicating that he did not believe the measure would earn the 60 votes needed to advance on the Senate floor.