A bipartisan pair of senators is poised to introduce legislation this week banning U.S. lawmakers and members of the executive branch from owning stock while in office.
Sens. Josh Hawley, R-Mo., and Kirsten Gillibrand, D-N.Y., are set to introduce the legislation in the Senate. It would prohibit those affected from owning stocks in individual companies, even through a blind trust, the Wall. Street Journal reported Wednesday.
The law would apply to U.S. senators, representatives, Capitol Hill aides, the president, vice president, and employees of the executive branch.
"It is critical that the American people know that their elected leaders are putting the public first," Gillibrand told WSJ in a statement, "not looking for ways to line their own pockets."
NANCY PELOSI CALLED OUT OVER HUSBAND PAUL'S STOCK TRADES: SHE'S THE 'ULTIMATE INSIDER'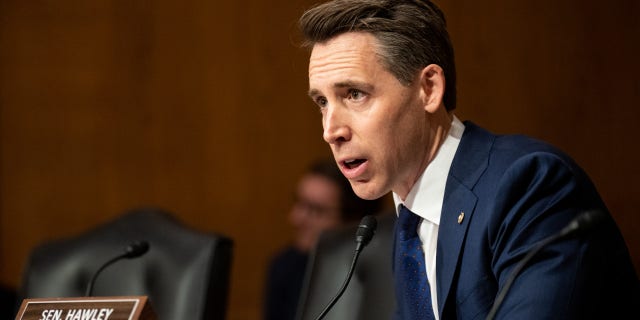 The move is Hawley's latest attempt to eliminate insider trading in Congress, which he says has allowed too many lawmakers to get rich while they were supposed to be serving their constituents.
"Members of Congress and their spouses shouldn't be using their position to get rich on the stock market," he said when introducing a similar bill in January.
THERE'S A CASE FOR AN INSIDER TRADING INVESTIGATION INTO PAUL PELOSI: LEGAL EXPERT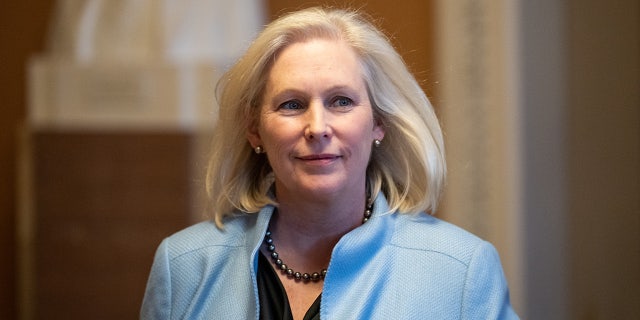 The series of bills comes after revelations last year that former speaker Nancy Pelosi's husband, Paul Pelosi, traded between $1 million and $5 million of stocks for semiconductors just days before Congress allocated $52 million to the industry. The stocks were later sold at a loss to remove the appearance of impropriety.
CNN, MSNBC, ABC, CBS, NBC IGNORE PELOSI'S HUSBAND BUYING OVER $1 MILLION OF COMPUTER CHIP STOCK AHEAD OF VOTE
Other lawmakers and their spouses have made similarly advantageous trades, including Sen. Richard Burr, R-N.C., who sold investments after receiving classified briefings on the coronavirus pandemic.
CLICK HERE TO DOWNLOAD THE FOX NEWS APP
The newly proposed law would allow lawmakers to own mutual funds and broad industry and index funds, according to WSJ.
Fox News' Lawrence Richard contributed to this report.