Michigan's attorney general has filed felony charges against 16 Republicans – including the head of the party's state chapter – with acting as "false electors" for then-President Donald Trump in the 2020 election.
Democrat Attorney General Dana Nessel said Tuesday that all 16 people would face eight criminal charges, including forgery and conspiracy to commit election forgery, which range from a potential five to 14 years in prison each.
The group includes the head of the Republican National Committee's chapter in Michigan, Kathy Berden, as well as the former co-chair of the Michigan Republican Party, Meshawn Maddock, and Shelby Township Clerk Stan Grot.
"The false electors' actions undermined the public's faith in the integrity of our elections and, we believe, also plainly violated the laws by which we administer our elections in Michigan," Nessel said in a statement.
DESANTIS BECOMES FIRST TO ENTER SOUTH CAROLINA PRIMARY, DEFENDS TRUMP AGAINST 'WEAPONIZED' DOJ, FBI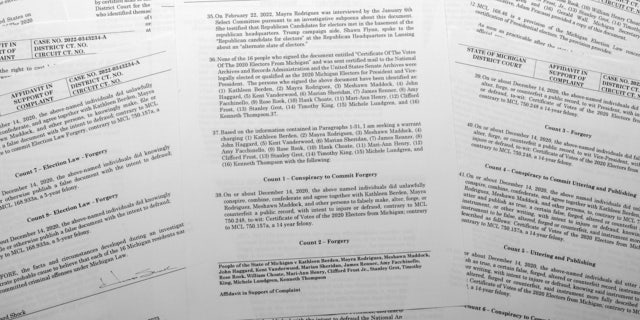 The group is alleged to have met inside the then-Michigan Republican Party headquarters on Dec. 14, 2020, and signed their names to multiple certificates to affirm they were the qualified electors for Trump. These alleged false documents were then transmitted to Congress and National Archives.
Michigan Secretary of State Jocelyn Benson said despite "accountability and justice" for those trying to subvert the will of the people, the nation is "still in the midst of a nationally coordinated effort to weaken democracy."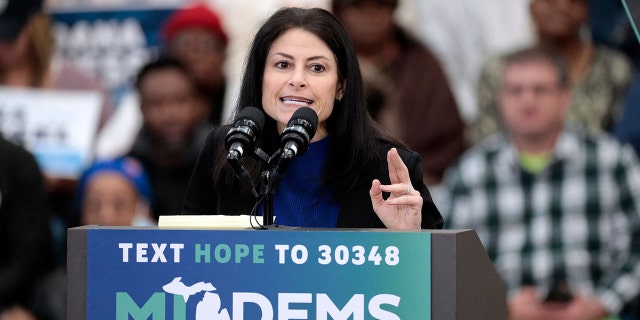 "As we prepare for the 2024 presidential election, today's charges are the first in an ongoing effort to not just seek justice for the wrongs of the past but to ensure they do not happen again," Benson said.
TRUMP WINS 'CLEAN SWEEP' OF ENDORSEMENTS FROM MICHIGAN'S GOP CONGRESSIONAL DELEGATION
False Electoral College certificates were also submitted declaring Trump the winner of Arizona, Georgia, Michigan, New Mexico, Nevada, Pennsylvania and Wisconsin.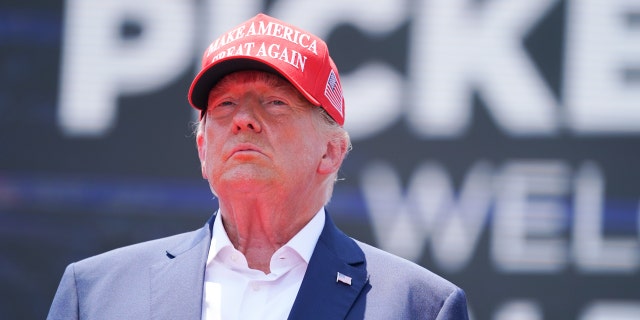 CLICK HERE TO GET THE FOX NEWS APP
Fox News Digital has reached out to the Michigan Republican Party for comment but has not yet heard back.
The Associated Press contributed to this report.