The House last week passed a defense policy bill that strongly encourages the Pentagon to use artificial intelligence to its advantage, but also requires defense officials to examine how America's national security infrastructure may be vulnerable to AI systems deployed by China, Russia and other adversaries.
Rep. Marc Molinaro, R-N.Y., pushed to include language in the bill requiring an assessment of AI vulnerabilities, and watched it pass easily on the House floor. That's a strong sign the language will remain in the final bill even after a negotiation with the Senate, and Molinaro told Fox News Digital that this assessment is needed in the face of ever-evolving AI capabilities.
"The average person knows at least the rudimentary use of AI. China, terrorists, Russia are using AI in a much more sophisticated way, certainly as aggressors," he told Fox news Digital.
BIDEN ADMINISTRATION PUSHING TO MAKE AI WOKE, ADHERE TO FAR-LEFT AGENDA: WATCHDOG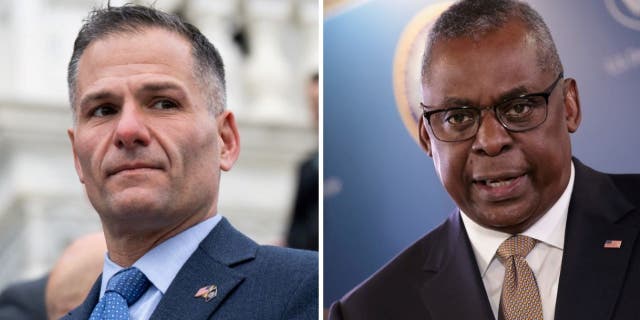 "DOD has to catch up," he added. "We have to as a government advance ourselves in an effective way to protect the American people, and we know that AI is the next platform of military interaction that can be weaponized."
Molinaro's amendment to the National Defense Authorization Act (NDAA) requires the Defense Department to identify "potential vulnerabilities in the military systems and infrastructure of the United States that could be exploited by adversarial artificial intelligence applications" used by China, Russia and others.
This addition passed easily in a voice vote, signaling clear support from both Republicans and Democrats. Molinaro said forcing DOD to look at itself in the mirror is critical in part because AI is evolving so quickly.
"I am well aware that DOD is aware of the capacity and certainly the steps that others are taking to make use of AI, but we have to be very specific as to what are the vulnerabilities and how do we react, respond and protect ourselves from it," he said.
MINORITY GROUPS SOUND ALARM ON AI, URGE FEDS TO PROTECT 'EQUITY AND CIVIL RIGHTS'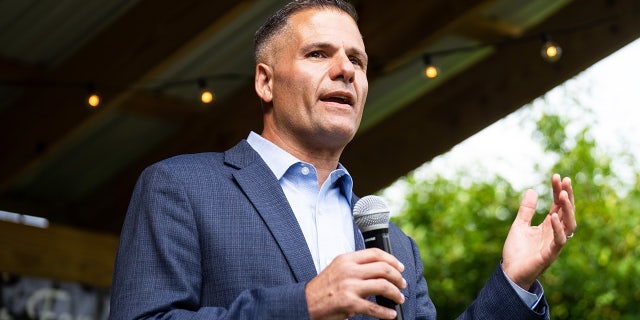 "AI evolves, that's the point, and so we have to evolve with it," he added.
Molinaro's language in a sense requires a defensive posture at the Pentagon, in a bill that otherwise encourages the offensive use of AI. Among other things, the bill encourages the Navy to incorporate AI into its logistics plan, pushes the Army to develop autonomous combat vehicles and asks the whole department to research how AI can be used to bolster U.S. national security.
The House is also looking at spending bills that encourage other national security agencies to use AI in everything from routine office work to managing port security. But Molinaro's language requires officials to examine where foreign AI systems post a "real national security risk."
While there has been talk all year of a comprehensive bill to regulate AI, Molinaro said he and many other members clearly support the idea of making sure the U.S. is not waiting for that bill before it explores how to use AI to its national security advantage.
CRUZ SHOOTS DOWN SCHUMER EFFORT TO REGULATE AI: 'MORE HARM THAN GOOD'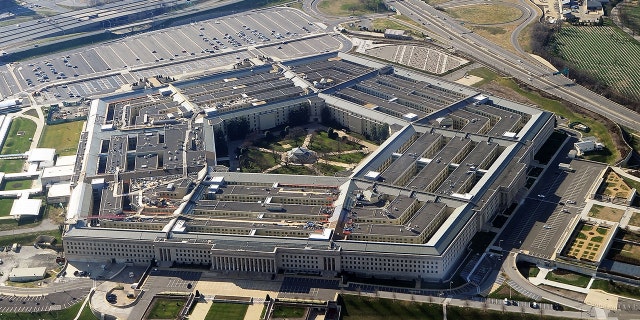 "We're certainly well aware that AI can be used as an effective tool and must be used as an effective tool," he said. "The base text of the NDAA acknowledges that, and I support that."
His amendment to the bill could also be an early glimpse at how Congress ultimately regulates AI. Instead of chasing after a grand regulatory framework, Congress might instead take smaller bites when it can, an idea Molinaro supports.
CLICK HERE TO GET THE FOX NEWS APP
"I do think that too often… we think too broadly and accomplish very little," he said. "We may end up incrementally getting there, which sometimes gets us to the goal much quicker than negotiating some broad piece of action that will often get shelved."