FIRST ON FOX: Sen. Chuck Grassley and other Republican senators are calling on Attorney General Merrick Garland and FBI Director Christopher Wray not to retaliate against whistleblowers who told Congress about allegations of a criminal bribery scheme involving then-Vice President Joe Biden and a foreign national.
"We write to you today in support of the brave and courageous Department of Justice whistleblowers who have approached Senator Grassley's office to disclose wrongdoing within the DOJ and the Federal Bureau of Investigation," Grassley and the Republican senators wrote in a letter to Garland and Wray, obtained by Fox News Digital.
"Whistleblowers are brave men and women who perform an invaluable public service and must be protected," they continued. "Accordingly, we demand that you commit that no taxpayer funds will be used by DOJ or FBI to expose the identity of or retaliate against any whistleblowers."
The whistleblowers revealed the existence of an FBI-generated FD-1023 form. That form reflects the FBI's interview with a "highly credible" confidential source who detailed multiple meetings and conversations he or she had with a top executive of Ukrainian natural gas firm Burisma Holdings over the course of several years starting in 2015.
DOJ BRIEFED HUNTER BIDEN TEAM ON JOE BIDEN ALLEGATIONS, BUT EXCLUDED IRS AGENTS: GRASSLEY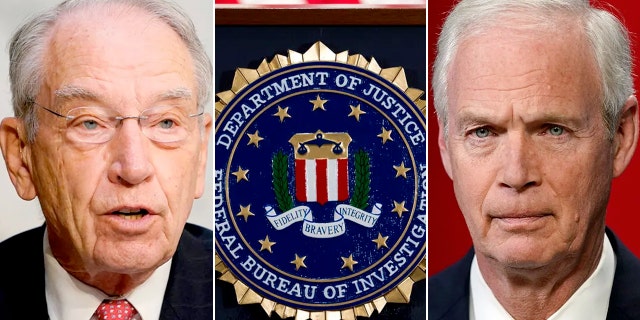 The Burisma executive alleged that he paid $5 million to Joe Biden and $5 million to Hunter Biden in exchange for influence over policy decisions. Hunter Biden sat on the board of Burisma Holdings at the time of the alleged conversations.
The executive also alleged that he has 17 audio recordings of conversations he had with Hunter Biden and Joe Biden, which he kept as somewhat of an "insurance policy."
"Without whistleblowers, Congress would have never known the existence of the unclassified FD-1023 form involving an alleged multi-million dollar bribery scheme between then-Vice President Joe Biden, Hunter Biden and a foreign national," the senators wrote.
The FD-1023 form was first brought to Grassley, R-Iowa, by a whistleblower. Grassley, along with Republicans in both the Senate and the House, have been demanding answers as to what the DOJ and FBI have done to verify or investigate the allegations contained in the document.
GRASSLEY, GRAHAM DEMAND FBI TURN OVER KEY DOCUMENT LINKED TO BIDEN ALLEGATIONS
In their letter, the senators laid out a timeline dating back to Oct. 13, 2022 when Grassley first wrote to Garland, Wray and U.S. attorney for Delaware David Weiss about original whistleblower disclosures that indicated the "FBI has within its possession, significant, impactful and voluminous evidence with respect to potential criminal conduct by Hunter and James Biden."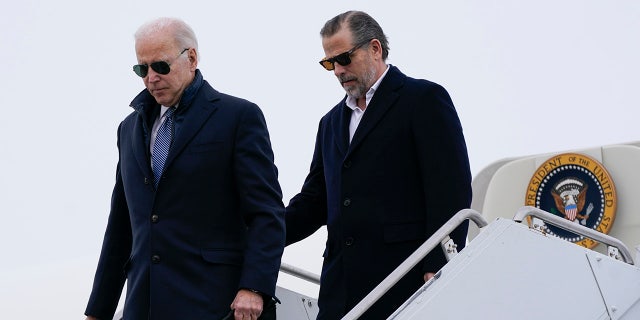 "DOJ and FBI failed to respond," the senators wrote.
On May 3, 2023, Grassley and House Oversight Committee Chairman James Comer wrote to Garland and Wray first noting that they were aware of the unclassified FD-1023 form.
"The FBI refused to even admit this document existed until Senator Grassley informed Director Wray on May 31, 2023, that he had reviewed it," the senators wrote.
By early June, the FBI agreed to provide the House Oversight Committee access to the document in a secure setting, but the bureau "only provided the unclassified document to the House in a classified facility and with significant redactions," they wrote.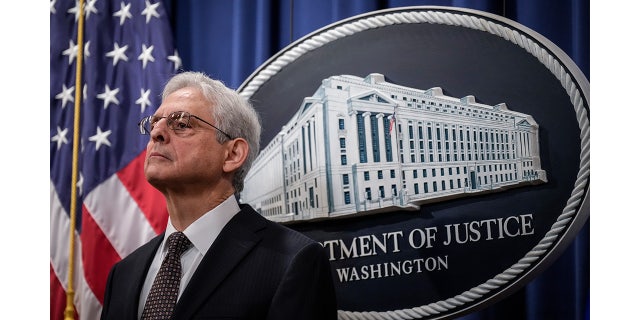 "DOJ and FBI have refused to produce a fully unredacted version of the FD-1023 to either the Senate or the House," they wrote. "Getting the full and complete 1023 is critical for the American people to know and understand the true nature of the document and to hold DOJ and FBI accountable."
Grassley and the senators demanded that Garland and Wray respond "no later than August 1, 2023 with your commitment to do so."
In additional to Grassley, the letter was signed by Sens. Ron Johnson, John Barrasso, Mike Braun, Ted Budd, Kevin Cramer, Josh Hawley, Rick Scott, John Cornyn, Mike Lee, Eric Schmitt, Roger Wicker, Tommy Tuberville, Ted Cruz, Cynthia Lummis, Marsha Blackburn, Roger Marshall, Cindy Hyde-Smith, Lindsey Graham, Mike Crapo, James Risch, Deb Fischer and Bill Hagerty.
The letter was directed to Garland and Wray but the senators also sent a copy to Justice Department Inspector General Michael Horowitz.
GRASSLEY: BURISMA EXECUTIVE WHO ALLEGEDLY PAID BIDEN HAS AUDIO RECORDINGS OF CONVERSATIONS WITH JOE, HUNTER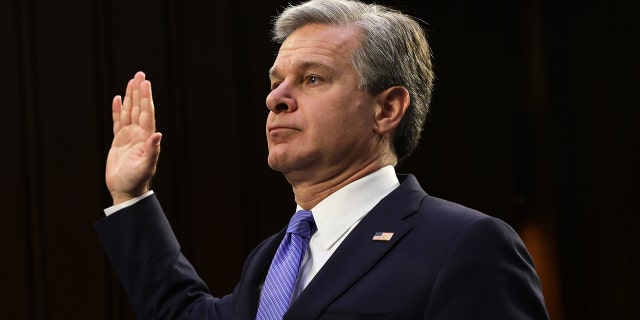 Neither the FBI nor the DOJ immediately responded to Fox News Digital's request for comment.
The FBI has denied retaliating against whistleblowers, as recently as last week when Wray testified before the House Judiciary Committee.
In the House, Comer has subpoenaed the FBI to turn over the document to his committee, and threatened to hold Wray in contempt of Congress if the bureau did not comply. Instead, the FBI made accommodations and brought a redacted version of the document to Capitol Hill for lawmakers to review in a secure SCIF. Comer is still seeking an unredacted version of the FD-1023.
President Biden has slammed the allegations in the form as "a bunch of malarkey."
EXCLUSIVE: JOE BIDEN ALLEGEDLY PAID $5M BY BURISMA EXECUTIVE AS PART OF A BRIBERY SCHEME, ACCORDING TO FBI DOCUMENT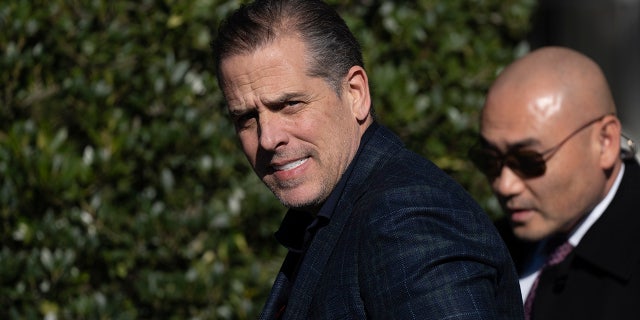 The Justice Department last month announced that the president's son had entered a plea agreement that will likely keep him out of jail. Hunter Biden is set to plead guilty to two misdemeanor counts of willful failure to pay federal income tax, and to one charge of possession of a firearm by a person who is an unlawful user of or addicted to a controlled substance.
CLICK HERE TO GET THE FOX NEWS APP
Hunter Biden is expected to make his first court appearance on July 26.