FIRST ON FOX: Sen. Marsha Blackburn, R-Tenn., was joined by a number of members of the Tennessee congressional delegation on Monday in demanding answers from the Biden administration on an illegal immigrant accused of raping children in Tennessee.
In a letter sent to DHS Secretary Alejandro Mayorkas, the coalition made up entirely of Republicans blasted the administration's border policies they said contributed to the alleged actions committed by Camilo Hurtado Campos, a confirmed illegal immigrant accused of abusing and raping young boys in Franklin, Tennessee.
"We write to express our disgust with this administration's complete failure to secure our border and enforce the rule of law, the effects of which are impacting communities and families across the country," the group wrote. 
WHITE HOUSE RIPS 'VILE' RFK JR COMMENTS COVID-19 WAS 'ETHICALLY TARGETED' TO SPARE JEWS, CHINESE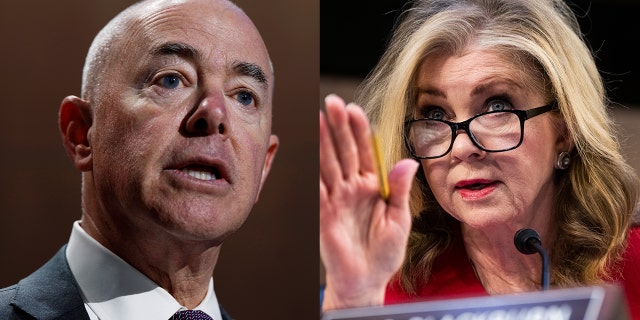 "President Biden's decision to allow over 1.5 million 'gotaways' to enter the country without consequence is a blatant dereliction of duty, particularly because we know that this group of migrants who evade our border patrol agents often have criminal records and are potentially the most dangerous," they wrote. 
Campos is a former soccer coach who allegedly recorded himself raping young boys, and was caught after leaving his cell phone at a local Marco's Pizza in Franklin. He has lived in the community for 20 years, but, according to local Fox affiliate WZTV, an immigration detainer was issued for Campos following his arrest by the Franklin Tennessee Police Department.
Three of Campos' ten victims the cell phone footage shows being assaulted while unconscious have been identified by police, however five more victims have come forward with similar claims, according to The New York Post.
WHITE HOUSE ADVISOR POUNDS PODIUM DEFENDING 'FOUNDATIONAL, SACRED OBLIGATION' TO FUND MILITARY ABORTIONS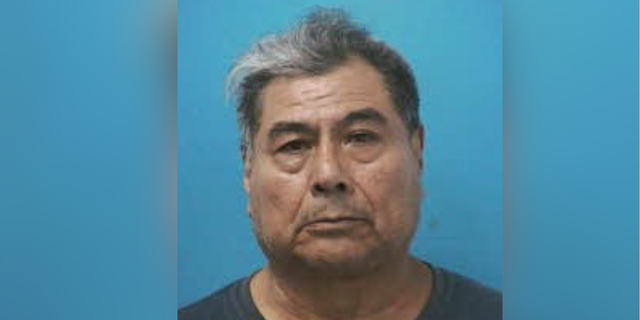 The delegation's letter said that because of the administration's policies, "every state has become a border state, and every town has become a border town." 
"Perhaps most devastating of all, this horrific abuse was entirely preventable — police confirmed on July 12 that Campos is an illegal immigrant who should not have been in our country in the first place," they wrote. 
"Indeed, if this administration had any interest in enforcing our nation's laws, he wouldn't have been," they added, noting Campos' previous run-ins with the law that include a charge for public intoxication and driving without a license on three different occasions.
VP HARRIS APPEARS TO COMMIT ANOTHER GAFFE IN CLIMATE CHANGE SPEECH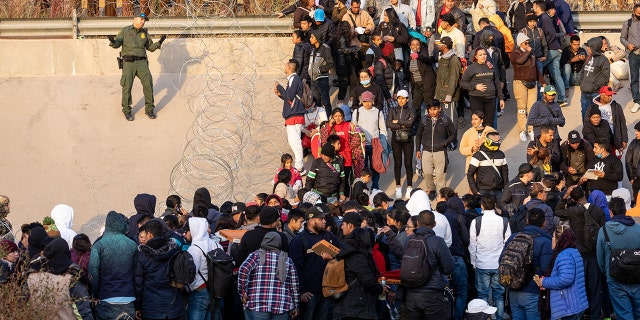 The letter went on to demand Mayorkas respond by July 24 whether DHS knew Campos was in the country illegally, as well as other question pertaining to his immigration status and the action, or lack thereof, taken to address it.
DHS did not immediately respond to Fox News Digital's request for comment.
CLICK HERE TO GET THE FOX NEWS APP