President Biden on Monday invited Israeli Prime Minister Benjamin Netanyahu to the White House, after several days in which some Democrats faced accusations of antisemitism from Republicans after their public condemnation of the Jewish State.
"They have agreed that they will meet, probably before the end of this year, and all the details of the wheres and the whens are still being worked out," John Kirby, the strategic communications director at the National Security Council of the White House, said after Biden and Netanyahu talked by phone Monday.
The invite comes after months of debate within the Democratic Party on how maintain the U.S.-Israel alliance while condemning Netanyahu's proposed judicial overhaul plan that sparked widespread protests in the country. Netanyahu said the plan would reestablish power for elected leaders that has been overtaken by overly ambitious judges, while his critics argue the plan would create a more authoritarian state under Netanyahu's rule.
TOP DEMS PUSH BACK AFTER 'SQUAD' MEMBER CALLED ISRAEL A 'RACIST STATE'
Biden said in March he had no plans to meet with Netanyahu in the near-term because he was "very concerned" with his judicial plan.
Netanyahu briefly paused his plans to overhaul Israel's judicial system this year, but later called to resume negotiations for its implementation. The prime minister in April downplayed criticisms from Biden of his plan and said the two leaders have discussed ways to "reach a broad consensus."
Meanwhile, the Congressional Progressive Caucus wing of the Democratic Party has lobbed heavier criticisms toward Netanyahu in recent months. On Saturday, Rep. Pramila Jayapal, D-Wash., said Israel was a "racist state."
She walked back those comments a little the next day, but still accused Netanyahu's administration of being racist. She also would not say whether she will boycott a Wednesday address to a joint session of Congress by Israeli President Isaac Herzog, an event that her fellow "Squad" members, including Rep. Ilhan Omar, D-Minn., may also avoid.
'SQUAD' DEM FACES BACKLASH FOR SMEARING ISRAEL AS 'RACIST STATE': 'TRULY DISGUSTING'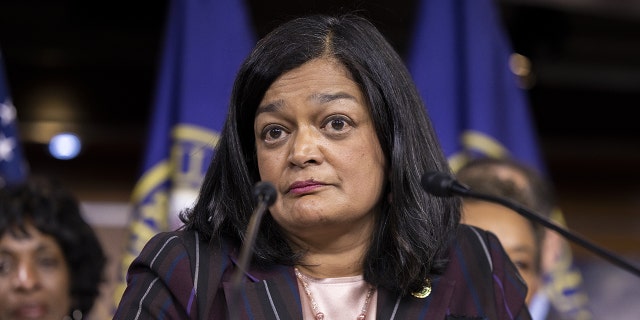 Congressional Democratic leadership condemned Jayapal's comments without directly mentioning her by name.
"Israel is not a racist state," House Minority Leader Hakeem Jeffries, D-N.Y., Whip Katherine Clark, D-Mass., and Caucus Chair Pete Aguilar, D-Calif., said in a joint statement.
Biden is set meet with Herzog during his visit to Washington, D.C., Tuesday. Over the weekend, Netanyahu praised Biden for his support.
"President Biden has been a great friend of Israel — I've known him for 40 years," Netanyahu told NBC's "Meet the Press." "I know his commitment to Israel's security. Friends can have disagreements on occasion, but I share with them the view that we should act — and not only share the view, I'm actually acting on it to try to reach a broad consensus."
ILHAN OMAR SAYS 'NO WAY IN HELL' SHE'S ATTENDING ISRAELI PRESIDENT'S ADDRESS TO CONGRESS NEXT WEEK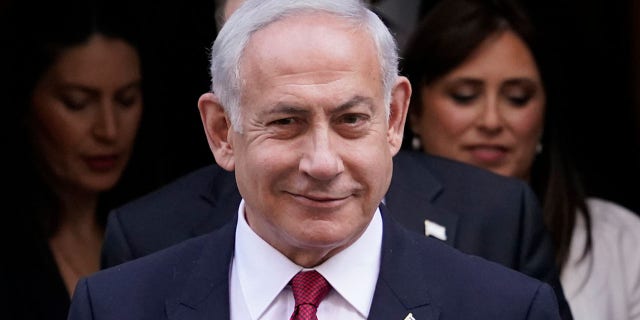 The White House released a statement Monday that detailed the call between Biden and Netanyahu, which included a promise to maintain a close alliance.
CLICK HERE TO GET THE FOX NEWS APP
"The President underscored his iron-clad, unwavering commitment to Israel's security and condemned recent acts of terror against Israeli citizens," the statement read.