Former President Donald Trump praised Sen. Tim Scott, R-S.C., and said the 2024 candidate may be a good fit in Trump's own administration if he wins the White House.
Trump made the comment during an appearance on Fox News' "Sunday Morning Futures" with host Maria Bartiromo. Trump complimented some in the Republican primary field during the interview, saying he believed that many of his fellow candidates were "talented" people, and hinted that he was already having thoughts about a potential running mate.
"Is there anyone on that stage you see as potential running mate, as your VP?" Bartiromo asked.
"Possibly. I mean, I think you have some good people on the stage. Actually, I think you have some very talented people. I've been impressed by some of them. Some of them I'm very friendly with," Trump responded. "Actually, a number of them called me up not to ask for permission, but sort of to ask for permission, to say they'd like to do it. A number of the people up there – I'm not going to embarrass them by saying who – but no, I think you have good people. I think you have good potential Cabinet members to actually do that."
LEVIN: IF RELEVANT LAW APPLIED TO TRUMP, BILL CLINTON 'WOULD BE DOING 50 YEARS WITH HIS WIFE'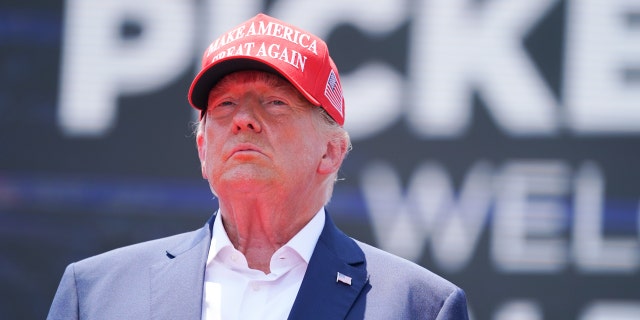 "Do you see yourself perhaps with the senator, Tim Scott?" Bartiromo pressed.
"I think he's a very good guy. And we did opportunity zones together. It's never been talked about. It's one of the most successful economic development things ever done in this country. And Tim is very good. I mean, I could see Tim doing something with the administration, but he's in right now campaigning…. But Tim is a talented guy, and you have other very talented people."
'GARLAND IF YOU'RE LISTENING': GRAHAM SENDS DOJ STERN MESSAGE REGARDING BIDEN'S CLASSIFIED DOCS CASE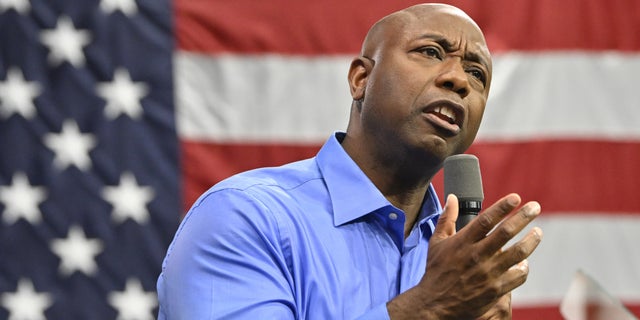 When reached for comment, Scott's campaign referenced a statement the candidate made to Fox News' Neil Cavuto last week.
"I did not enter this race to come in second place. Second place is the first loser," he said at the time.