Former President Donald Trump explained his plan to secure peace in Ukraine within 24 hours of taking back the White House on Sunday, saying he would tell Ukrainian President Volodymyr Zelenskyy to make a deal.
Trump made the comments during an interview on Fox News' "Sunday Morning Futures" with host Maria Bartiromo. The former president said he has a good relationship with both Zelenskyy and Russian President Vladimir Putin, and added that President Biden is not capable of dealing with world leaders.
"These are smart people, including Macron of France. I could go through the whole list of people, including Putin.… These people are sharp, tough and generally vicious. They're vicious, and they're at the top of their game. We have a man that has no clue what's happening. It's the most dangerous time in the history of our country," Trump said.
"So what should be the response?" Bartiromo asked. "You said you could end the war in Ukraine in 24 hours. How would you do that?"
'GARLAND IF YOU'RE LISTENING': GRAHAM SENDS DOJ STERN MESSAGE REGARDING BIDEN'S CLASSIFIED DOCS CASE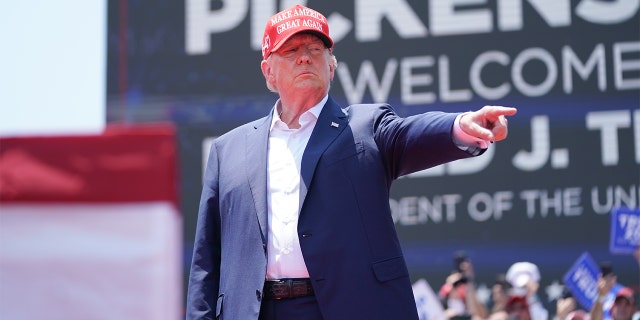 "I know Zelensky very well. I felt he was very honorable because when they asked him about the perfect phone call that I made, he said it was indeed, he said it was. He didn't even know what they were talking about. He could have grandstanded–" Trump said before Bartiromo cut him off.
LEVIN: IF RELEVANT LAW APPLIED TO TRUMP, BILL CLINTON 'WOULD BE DOING 50 YEARS WITH HIS WIFE'
"That's not going to be enough for Putin to stop bombing," she pointed out. Trump then explained how he would get Russia and Ukraine to end their conflict.
"I know Zelenskyy very well, and I know Putin very well, even better. And I had a good relationship, very good with both of them. I would tell Zelenskyy, no more. You got to make a deal. I would tell Putin, if you don't make a deal, we're going to give him a lot. We're going to [give Ukraine] more than they ever got if we have to. I will have the deal done in one day. One day," Trump responded.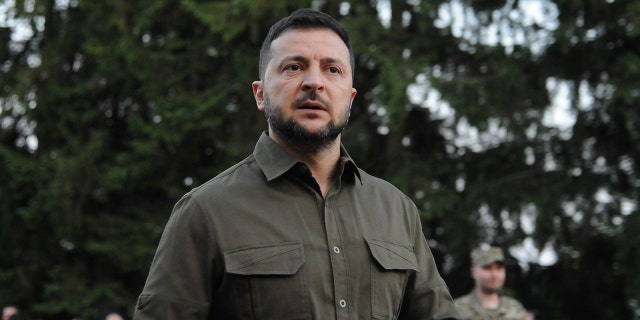 Trump is among several Republican 2024 presidential candidates who are skeptical of the war in Ukraine.