EXCLUSIVE: Sam Brinton, the embattled non-binary former senior Department of Energy (DOE) official, was traveling on a taxpayer-funded business trip at the time of a high-profile baggage theft last year, internal Biden administration documents show.
Brinton traveled in early July 2022 to the DOE-operated Nevada National Security Site near Las Vegas, according to internal Department of Energy (DOE) filings and expense reports obtained by watchdog group Functional Government Initiative (FGI) and shared with Fox News Digital. Brinton flew on a United Airlines flight from Washington, D.C., to Harry Reid International Airport in Las Vegas on July 6, 2022, the documents showed.
Months later, in early December, Las Vegas prosecutors charged Brinton with grand larceny of an item valued between $1,200 and $5,000. Police accused Brinton of stealing a suitcase with a total estimated worth of $3,670 at Harry Reid International Airport on July 6, 2022, the same day Brinton traveled to Las Vegas on official DOE business. 
The stolen bag contained jewelry valued at $1,700, clothing worth $850 and makeup valued at $500.
SAM BRINTON'S LATEST ARREST INVOLVES ALLEGED THEFT OF TANZANIAN FASHION DESIGNER'S CLOTHES, LAWYER SAYS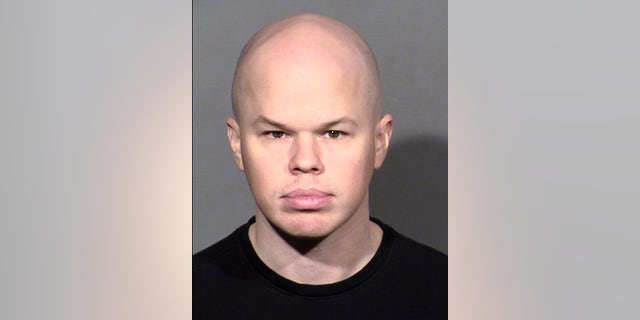 "It's outrageous that tax dollars transported Brinton to and from the scene of a crime, putting the American public unwittingly at the wheel of the getaway car," FGI spokesperson Peter McGinnis said in a statement to Fox News Digital. 
"The federal government obviously needs a more stringent vetting process for senior-level positions," McGinnis added. "Senior officials committing petty crime while on the clock is a clear indication that something is dysfunctional in the personnel procedures."
According to the documents, Brinton — who made headlines last year after being appointed to be the deputy assistant secretary of Spent Fuel and Waste Disposition at the DOE's Office of Nuclear Energy as a non-binary gender-fluid person — traveled to the Nevada National Security Site for an unspecified meeting and site visit. 
FEMALE FASHION DESIGNER ALLEGES SAM BRINTON WORE HER CLOTHING THAT DISAPPEARED FROM AIRPORT IN 2018
The DOE states that the Nevada National Security Site "is a preferred location for experiments supporting the National Nuclear Security Administration's nuclear weapons Stockpile Stewardship Programs, national defense programs, and national security research, development and training programs, as well as vital programs of other federal agencies."
In addition to arriving on July 6, 2022, Brinton stayed at the Hilton Grand Vacations Club on the Las Vegas Strip and departed on July 9, 2022. Overall, the total cost of the four-day trip was estimated to be $1,951.50, a DOE expense report filed in August 2022 showed.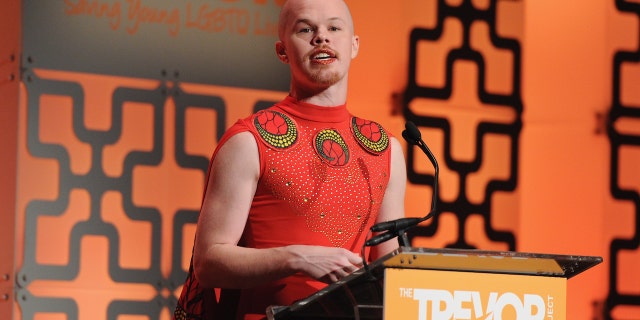 The DOE didn't respond to a request for comment on the purpose of Brinton's trip.
Brinton ultimately escaped jail time in the grand larceny case after pleading no contest to the charges and waiving the right to a trial. Brinton was ordered to pay $3,670.74 to the victim in the case and $500 in additional fees including a criminal fine and Clark County Judge Ann Zimmerman handed Brinton a 180-day suspended jail sentence, a sentence that doesn't need to be served, and ordered Brinton to "stay out of trouble."
TOP HOUSE REPUBLICAN DEMANDS ANSWERS FROM BIDEN ADMIN OVER NON-BINARY NUKE OFFICIAL FACING PRISON TIME
Brinton also escaped jail time in a separate case involving the theft of a baggage worth a total of $2,325 from the luggage carousel at the Minneapolis-St. Paul Airport on Sept. 16. 
And Brinton was arrested in May in relation to yet another baggage theft, this time stemming from a 2018 incident at the Washington, D.C.-area Reagan National Airport.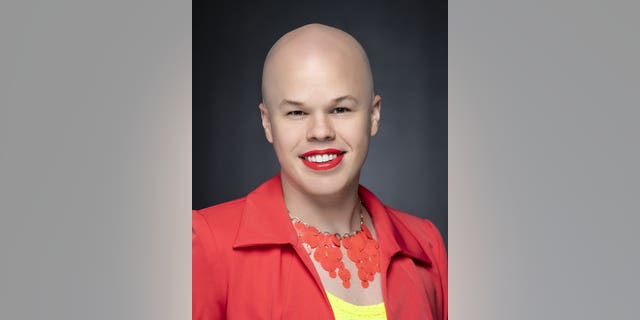 In December, the DOE announced that Brinton had departed the agency, but wouldn't comment on the reason for the departure.
Sen. John Barrasso, R-Wyo., the chairman of the Senate Republican Conference and ranking member of the Senate Energy and Natural Resources Committee, called for the DOE to open an internal investigation into its security clearance process after Brinton left the agency.
CLICK HERE TO GET THE FOX NEWS APP
"It is clear as day that felons should not hold security clearances," Barrasso told Fox News Digital on Dec. 14. "For months, I've been demanding answers from the Department of Energy on their failed security clearance process. Secretary Granholm has provided none."
"When people are appointed to critical positions with important national security responsibilities, Americans must be confident they can be trusted," he continued. "The department must launch a thorough investigation into the vetting process. They have to respond to legitimate oversight inquiries. It's in our national security interest."