New legislation proposed in the House would remove the words "husband" and "wife" from federal law and replace them with a range of terms such as "spouse."
The "Amend the Code for Marriage Equality Act," introduced by California Democrat Julia Brownley, seeks to amend a number of existing laws by striking the terms "husband" and "wife" from their text. The proposed legislation moves to substitute the words with phrases such as "a married couple," "married person" and "person who has been, but is no longer, married to'' depending on the context.
"Although the U.S. Supreme Court ruled in Obergefell v. Hodges that same-sex couples have the right to marry, there are many instances where the U.S. Code does not respect that constitutional right," Brownley said in a statement released on Friday.
"Now more than ever, with an extreme Supreme Court and state legislatures rolling back the rights of the LGBTQ community, it is imperative that Congress showcases its commitment to supporting equality," she continued. "This common-sense bill will ensure that our federal code reflects the equality of all marriages by recognizing and acting upon the notion that the words in our laws have meaning and our values as a country are reflected in our laws."
GAY RIGHTS GROUP DECLARES 'NATIONAL STATE OF EMERGENCY' OVER PASSAGE OF 75+ 'ANTI-LGBTQ+ BILLS' IN U.S.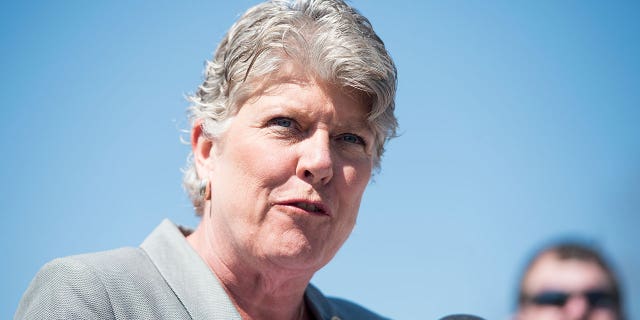 Federal laws targeted for amendment in Brownley's bill include the "Ethics in Government Act of 1978," the "Family and Medical Leave Act of 1993" and the "Federal Election Campaign Act of 1971," among others.
Fox News Digital contacted Brownley's office for additional comment but did not hear back in time for publication.
MEDIA PEDDLES NARRATIVE SCOTUS WEB DESIGNER FREE SPEECH RULING IS 'BLOW' TO LGBTQ RIGHTS: 'THIS IS FALSE'
A recent Supreme Court ruling in a case that pitted the interests of LGBTQ non-discrimination against First Amendment freedom was seen by the left as a blow to LGBTQ+ rights that amplified calls to expand the court.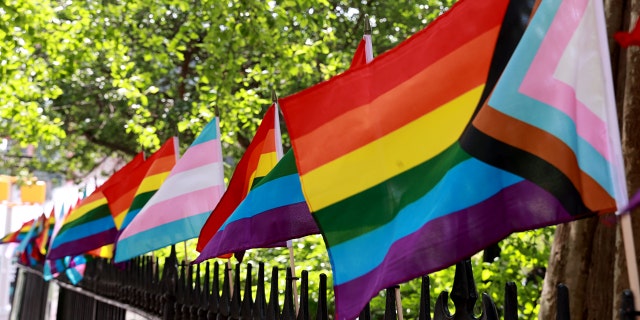 Justice Sonia Sotomayor dissented from the majority, along with Justices Elena Kagan and Ketanji Brown Jackson, in the 6-3 decision in 303 Creative LLC v. Elenis. Sotomayor called the ruling "a new license to discriminate," arguing that the "symbolic effect of the decision is to mark gays and lesbians for second-class status."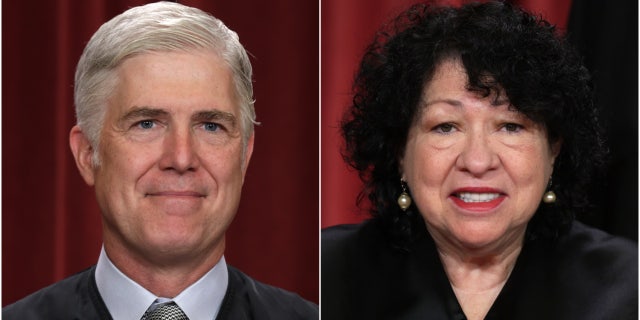 She mentioned a number of instances of anti-LGTBQ discrimination and violence in her opinion. Justice Neil Gorsuch dismissed Sotomayor's dissent by saying it "gets so turned around about the facts that it opens fire on its own position."
He added that it is "difficult to read the dissent and conclude we are looking at the same case."
CLICK HERE TO GET THE FOX NEWS APP
Fox News' Brianna Herlihy contributed to this report.