A federal judge in Oregon upheld a state restriction on gun ownership that many have called the most stringent in the country.
The Friday ruling from U.S. District Court Judge Karin Immergut found that Oregon's law is in line with the Second Amendment because it is in keeping with a U.S. tradition of "regulating uniquely dangerous features of weapons and firearms to protect public safety."
Oregon's Measure 114 bans large capacity magazines and requires residents to obtain a permit before purchasing firearms. While the law does not affect large-capacity magazines already owned by state residents, it does restrict those gun owners from taking those firearms outside their home for any reason other than gun range practice, shooting competitions, or hunting.
The Oregon Firearms Association, which first sued arguing the law was unconstitutional, expressed outrage at the ruling in a statement posted to their website.
ILLINOIS' 'ASSAULT WEAPONS' BAN COULD BE ON THE CHOPPING BLOCK — AT LEAST TEMPORARILY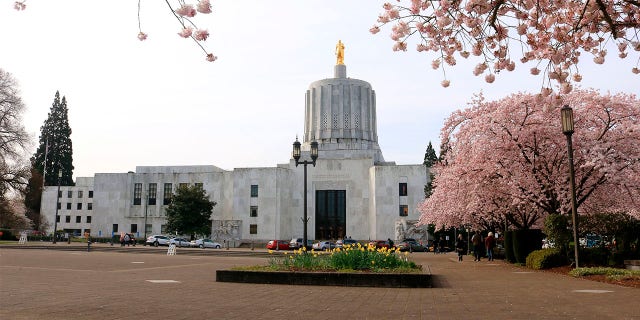 "Today, Judge Karin Immergut ruled against gun owners, the Second Amendment and a basic understanding of the English language and ruled that Ballot Measure 114  is just fine," the group wrote Friday. "What we have read defies belief.  While not entirely unexpected, Immergut's ruling is simple nonsense and sure to be overturned at the 9th circuit."
"We are sure there will be plenty of parsing of this absurd decision in the coming days, but it was clear from the very first day that Immergut was both painfully ignorant and in the pocket of Oregon's far left 'Department of Justice,'" the statement continued. "No doubt it took this long for her to come up with a reason to reach this conclusion when none of the facts were on her side."
WHY GUN OWNERSHIP IS SPIKING AMONG THIS DEMOGRAPHIC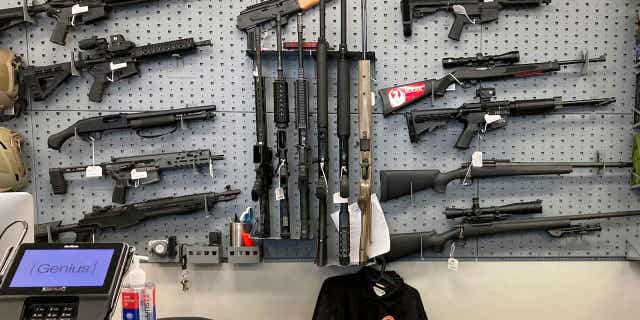 While the National Rifle Association has not filed a legal challenge against the law, its legislative arm condemned it as "the nation's most extreme gun control Initiative."
CLICK HERE TO GET THE FOX NEWS APP
Oregon's law is among several controversial gun control bills facing legal challenges across the country. Illinois is also struggling to implement a so-called assault weapons ban.
The Associated Press contributed to this report.