Former President Trump's 2024 presidential campaign fired back Sunday at one of Trump's Republican opponents who made two Sunday morning media appearances and repeatedly attacked him, trying to bait him into joining the Republican primary debates.
Former New Jersey Gov. Chris Christie, who has been increasing his attacks on the former president, appeared on ABC's "This Week" and CNN's "State of the Union," where he criticized the former president for not yet committing to joining his fellow Republican opponents in a presidential primary debate.
"Come on Donald, get on the stage and defend your record," Christie said on ABC. "If you want to be the nominee, you need to defend your record."
TRUMP PRAISES GOP CHALLENGER, SAYS THERE COULD BE PLACE FOR HIM IN NEXT ADMIN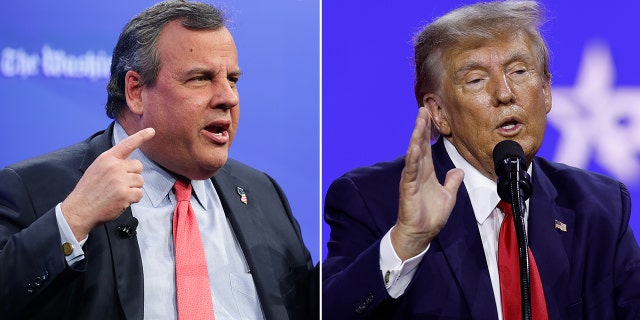 He also said he thinks Trump will definitely join the primary debates because of his "ego" and that he would be "frustrated" watching the debates on television and seeing what Christie was going to do to him.
During the CNN interview, Christie also attacked Trump, calling him a "liar and a coward."
"He should show up at the debate and defend his record," he reiterated.
A spokesperson for Trump's campaign fired back at Christie when asked to respond to his repeated attacks on Trump during the two interviews, saying he lives in a "perpetual fantasy land."
"Chris Christie lives in a perpetual fantasy land where he thinks he can be president," Steven Cheung, Trump's campaign spokesman, told Fox News Digital. "Everything that comes out of his mouth is a lie wrapped in incoherent psychotic rage and he needs to get some professional help."
TRUMP DESCRIBES HOW HE COULD SOLVE RUSSIA-UKRAINE CONFLICT IN 24 HOURS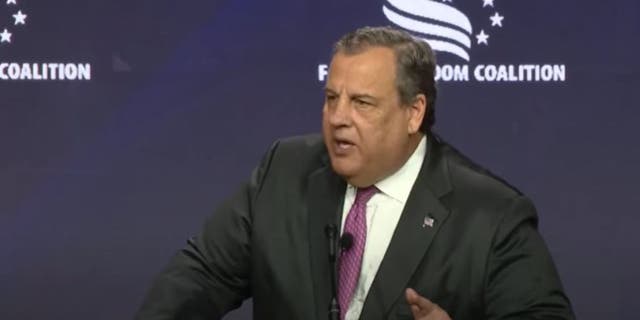 Christie countered Trump's claims that his indictment for the possession of classified documents is a plot to hurt his campaign.
"He's not getting indicted for anything other than his own conduct," he said. "He's indicted because of his outrageous conduct."
Trump, in an interview on Fox News' "Sunday Morning Futures," called Christie a "sad case."
DONALD TRUMP HITS AWFUL SHANK AT HIS LOS ANGELES GOLF COURSE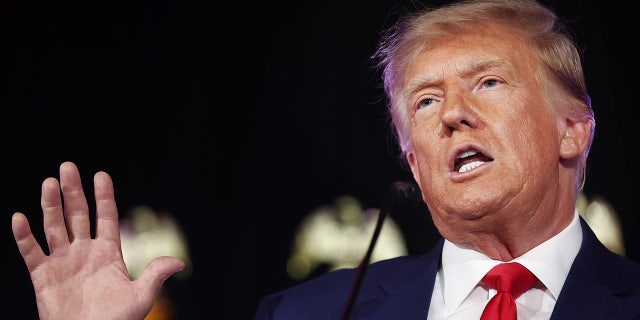 "He probably won't even make the debate stage," Trump said of the former governor.
Christie endorsed Trump for president in 2015 after he dropped out of the Republican presidential primary and went on to lead his presidential planning team after the election. But the former governor emerged as a leading critic of Trump within the Republican Party after the storming of the Capitol on Jan. 6, 2021.
Trump claimed in the interview that Christie recommended he appoint Christopher Wray as director of the Federal Bureau of Investigation.