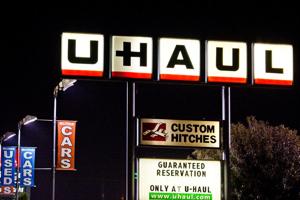 Ethics complaints against congressmen
An ethics watchdog is calling for an investigation into the possible misuse of Illinois Congressman Sean Casten's Twitter account. The Foundation for Accountability and Civic Trust filed a complaint requesting an investigation into whether Casten used official House video, photographs and press releases on his campaign Twitter account. The group alleges that violates House rules. The foundation leveled similar accusations against Illinois Congressman Eric Sorensen. 
Storage for tornado damage
As residents in northern Illinois continue to clean up after numerous tornadoes struck last week, five Chicago area U-Haul stores are offering storage units to residents free of charge for 30 days. Severe weather brought heavy rain and strong winds to the region on Wednesday, including a tornado near O'Hare International Airport. A U-Haul spokesperson said the units enable furniture, boxes and other belongings from up to one-and-a-half rooms to be shipped and stored inside each container.
'Grandparent scam' warning
The FBI's Springfield office has issued a warning to Illinois residents about a scam tactic involving fraudsters pretending to be the victim's loved ones. The "grandparent scam" as officials call it has been reported on several occasions this summer and several people have fallen victim. It involves a bogus attorney asking for money to secure the release of a loved one from custody following a traffic accident. The FBI said there were over 400 victims over the age of 60 who lost a combined $3.8 million in grandparent scams last year.