Reps. Matt Gaetz, R-Fla., and Marjorie Taylor Greene, R-Ga., are suing liberal advocacy groups and two California cities that they allege violated their First Amendment rights through a coordinated cancellation of their rallies.
The two lawmakers had scheduled America First rallies in Anaheim and Riverside in 2021, but both venues canceled the events after they faced pressure from activists and local government officials. The lawsuit, which was filed Thursday, alleges their First Amendment rights were violated after the cities coerced the private venues to cancel the rallies, including a threat to revoke one venue's permit.
Gaetz and Taylor Greene filed the lawsuit along with their funding committees. They're seeking an injunction that would ban cities from "coercing private venues from entering into facilities use contracts with Plaintiffs for future political rallies." They also requested damages for emotional distress.
HOUSE DEM JAYAPAL GRILLS FBI'S WRAY ON COLLECTING AMERICANS' DATA, WARNS OF 'DIFFICULT' FISA REAUTHORIZATION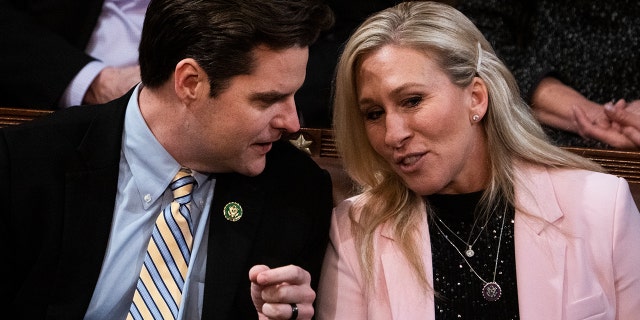 Ten advocacy groups are named in the lawsuit, which details how they allegedly pressured the cities to get the rallies canceled.
JORDAN SAYS FBI SHOULD BE KICKED OUT OF PROBES INTO US CITIZENS FLAGGED IN FISA INVESTIGATIONS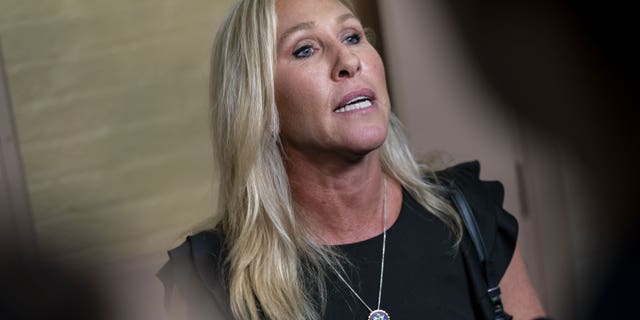 The scheduled rally in California was initially at Pacific Hills Banquet & Event Center, whose owner said he canceled after learning Gaetz and Taylor Greene would be speaking. It was then moved to Riverside Convention Center, which canceled due to an issue with the certificate of insurance, according to the lawsuit.
MATT GAETZ, HOUSE JUDICIARY SUBCOMMITTEE CONTINUE HEARING IN EFFORT TO END ILLEGAL SURVEILLANCE OF US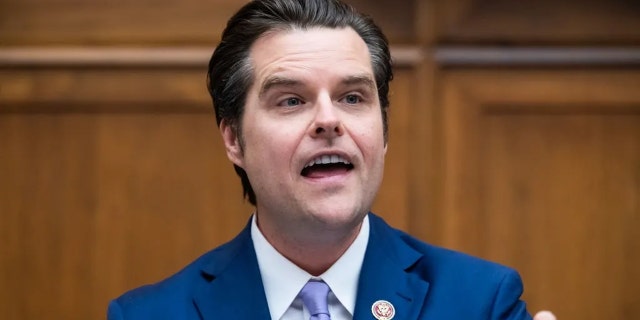 A third venue was chosen called Grand Theater, which also canceled after facing pressure from local leaders. The lawsuit alleges a city code enforcement officer told the venue that their conditional use permit would be "in jeopardy if they did not cancel the event."
Mike Lyster, the chief communications officer for Anaheim, told Fox News Digital the city has not formally received the complaint but is aware of it and will review it.
Riverside did not immediately respond to a request for comment.
CLICK HERE TO GET THE FOX NEWS APP
The rally was later hosted outside the Riverside City Hall.