FIRST ON FOX: A former Disney CEO and his wife recently donated more than $1.7 million to a joint fundraising committee authorized by President Biden's campaign, despite their deep ties to China.
Biden's campaign announced on April 25 that former Disney and DreamWorks Animation chief Jeffrey Katzenberg would serve as one of its national co-chairs.
Two days later, on April 27, the Biden Victory Fund, the campaign's joint fundraising vehicle, received a donation totaling $889,600 from Katzenberg's wife, Marilyn, according to Federal Election Commission records.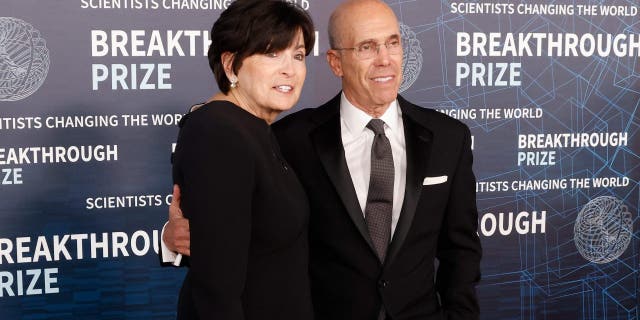 A day later, on April 28, the Biden Victory Fund received a $889,600 donation from Katzenberg himself. Katzenberg and his wife are also maxed-out donors to Biden's presidential campaign, donating $6,600 each in late April.
Katzenberg has deep and longstanding ties to China's communist government, Fox News Digital previously reported, potentially presenting a problem for the president over the country's human rights abuses and as analysts continue to warn of the threat that China poses to U.S. national security.
BILLIONAIRE WHO VISITED EPSTEIN ISLAND DROPS MASSIVE SIX-FIGURE DONATION BACKING BIDEN'S REELECTION BID
According to Katzenberg, he visited China every month for years while running DreamWorks Animation.
"I've been to China every single month for the last two and a half years because it's a place of incredible opportunity right now," he said in 2014. "We have enough characters and stories to create a unique, new kind of theme park experience. We're building an animation studio in the middle of Shanghai called 'Dream Center.'"
When Katzenberg was at DreamWorks in 2012, the company announced a multibillion-dollar deal with the Chinese government to build a production studio in Shanghai.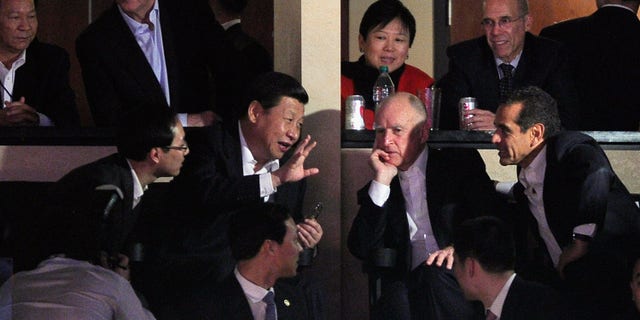 The deal, which effectively increased the number of U.S. films that could be released in the Chinese market each year, came just days after then-Chinese Vice President Xi Jinping met with then-President Barack Obama in Washington. Xi, now the head of China's ruling Communist Party, traveled to Los Angeles after the Obama meeting and met with Katzenberg, and both men were featured at a ceremony inking the deal. 
Biden also played a central role in pushing Hollywood's entry into Chinese markets during the Obama administration, meeting with Xi multiple times during the Chinese leader's trip to the U.S. in 2012 — with Katzenberg often showing up.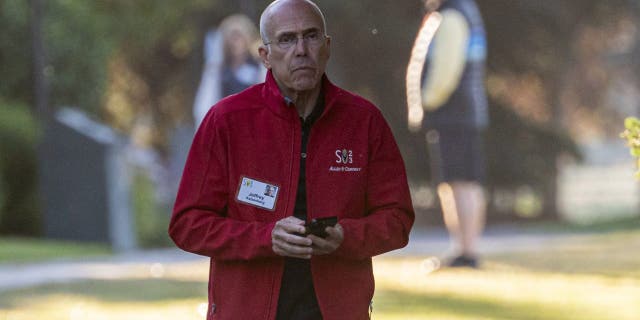 Katzenberg's presence at events with Xi reflected "the access Katzenberg had to the Obama administration," Aynne Kokas, author of the book "Hollywood Made in China" and a film industry scholar, told the Los Angeles Times, noting that the Hollywood producer raised millions of dollars for the Obama-Biden ticket.
However, the deal triggered an investigation by the Securities and Exchange Commission into DreamWorks Animation and other studios for possible violations of the Foreign Corrupt Practices Act by allegedly bribing Chinese officials to gain access to the Chinese market. Little information has been publicized about the probe.
CLICK HERE TO GET THE FOX NEWS APP
The Hollywood mogul and top Democrat fundraiser continued his connections to China after stepping down from the top job at DreamWorks in 2016. China's e-commerce giant Alibaba was among those that contributed to an initial $1 billion for Katzenberg's WndrCo to launch a mobile-first short-form content venture called NewTV.
The Biden campaign did not respond to Fox News Digital's request for comment.