Congress must act now to overhaul a far-reaching federal law that has allowed the FBI to surveil American citizens without a warrant or risk the further erosion of U.S. civil liberties and the government abusing its power, according to a panel of experts who testified to lawmakers.
The House Judiciary Subcommittee on Crime and Federal Government Surveillance held a hearing on Friday about how to fix the Foreign Intelligence Surveillance Act (FISA), which sets procedures for surveillance and collection of foreign intelligence.
Section 702 of FISA allows surveillance of non-U.S. citizens overseas, and when U.S. citizens are flagged in these investigations, the FBI takes over the process of querying them for possible security issues.
In other words, if an American communicates with a foreigner who's under surveillance, the American's communications will also be swept up incidentally — and therefore potentially accessible to government agents. While the government needs a warrant from a special FISA court to begin surveillance of a foreigner abroad, a warrant isn't required to examine those communications once they're collected, even if they involve a U.S. citizen.
HOUSE DEM JAYAPAL GRILLS FBI'S WRAY ON COLLECTING AMERICANS' DATA, WARNS OF 'DIFFICULT' FISA REAUTHORIZATION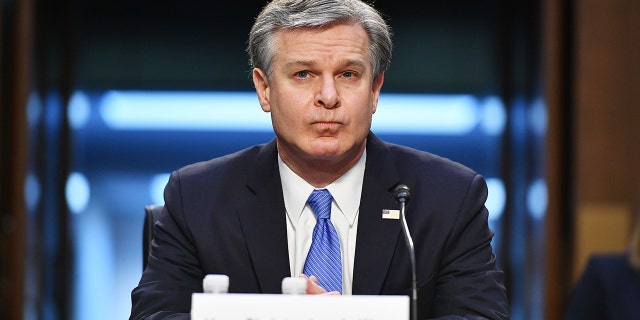 Section 702 expires at the end of the year, and Congress is considering whether to reauthorize it and weighing how to reform — or nix — the law.
The common theme among the expert witnesses testifying on Friday was that the current system is broken and must be overhauled. 
"If we reauthorize Section 702 without significant changes, then we become a nation of chumps," said Jonathan Turley, a law professor at George Washington University and Fox News contributor. "We have documented evidence of massive violations of the privacy of U.S. citizens."
According to fellow witness Elizabeth Goitein of the Brennan Center for Justice, the scale of surveillance on U.S. citizens is mind-numbing.
"Americans' communications are swept up in enormous volumes — so enormous that the government won't tell us how big it is," said Goitein, who added in her written testimony that the number of communications is likely in the millions. "And those communications are available to FBI agents without a warrant or a court order of any kind."
Goitein explained that the communications acquired by Section 702 surveillance targeting foreigners of interest abroad are placed in "data systems" at the NSA and then shared with other government agencies, including the FBI, which can run "electronic queries" of those data systems even if the queries pull up the information of U.S. citizens.
JORDAN SAYS FBI SHOULD BE KICKED OUT OF PROBES INTO US CITIZENS FLAGGED IN FISA INVESTIGATIONS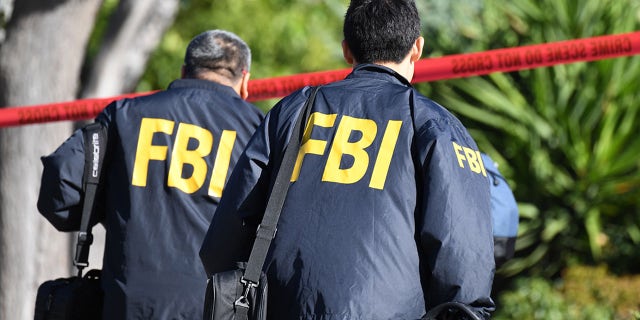 The FBI admitted in May that it improperly used warrantless search procedures on Americans more than 278,000 times in 2021, including Jan. 6 protesters and George Floyd demonstrators. The FBI has said it has taken steps to ensure this "unacceptable" surveillance does not continue.
Such revelations have led some lawmakers to call for not renewing Section 702 and eliminating FISA altogether. Indeed, a group of House Republicans is urging Congress not to renew FISA when it expires at the end of this year, arguing that would curb the government's ability to spy on U.S. citizens.
"The standard of violation of breach is so pervasive that the patient is not savable," Rep. Matt Gaetz, R-Fla., said at the hearing. "We have to design something totally different outside 702."
Gaetz will introduce a resolution on Tuesday calling for an end to FISA. His co-sponsors include fellow GOP Reps. Marjorie Taylor Greene of Georgia, Paul Gosar and Eli Crane of Arizona, Thomas Massie of Kentucky, and Matt Rosendale of Montana.
However, some of the experts cautioned against outright eliminating the system, advocating instead major reform.
MATT GAETZ, HOUSE JUDICIARY SUBCOMMITTEE CONTINUE HEARING TODAY IN AN EFFORT TO END ILLEGAL SURVEILLANCE OF US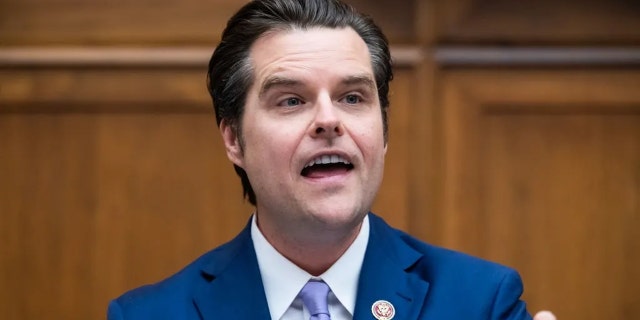 "My preference would be some kind of reform effort with teeth and accountability, because there hasn't been any teeth and accountability in the oversight that's been conducted," said Phil Kiko, a principal at the firm Williams & Jensen and former chief of staff and general counsel of the House Judiciary Committee. "There's no accountability among the people that are breaking the law. There's no accountability among the administration… There's nothing."
Kiko added that allowing Section 702 to expire would "turn over the keys" to the executive branch when it comes to surveillance, calling on Congress to make the necessary changes to the law to avoid overreach by the administration.
Another witness, Gene Schaerr, general counsel of the Project for Privacy and Surveillance Accountability, echoed that point about what would happen if Congress just let the law expire.
"You then have a statutory vacuum, which the executive branch loves," said Schaerr, arguing the White House will have few limitations on its power without clear rules laying out the procedures and limitations for surveillance. "If there's no statute that governs the issue, you're basically opening the door to the White House and the Justice Department lawyers to come up with creative rationales."
HOUSE INTEL UNVEILS BIPARTISAN GROUP TO OVERSEE FISA SECTION 702 REFORM, END 'EGREGIOUS ABUSES'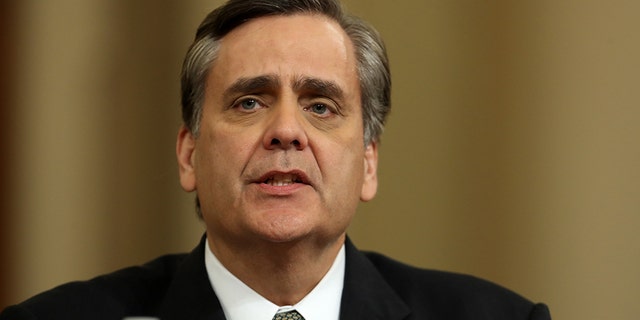 Schaerr legally represents former Trump 2016 campaign aide Carter Page, who the FBI obtained a warrant from the FISA court to surveil. The Justice Department later admitted that the warrant application was full of misinformation and that the surveillance warrant should've never been approved.
To protect against government abuse of power, some of the witnesses called for reforming FISA with strict warrant requirements on all searches, both direct and indirect, of Americans' private data by federal agencies.
FISA was passed in 1978 in the wake of the Watergate scandal and allowed the government to monitor Americans believed to be communicating with foreign agents. Its scope was expanded shortly after the Sept. 11 terror attacks via the Patriot Act, and has been renewed and lightly revised by Congress several times since.
CLICK HERE TO GET THE FOX NEWS APP
However, there's been a "consistent culture of violations" of FISA, according to Turley, who said it's up to Congress to change that.
"There's no question that the FBI and other agencies have continued to defy federal law and abuse their powers under FISA," Turley told lawmakers. "There's no question that both the courts and Congress have been misled in the use of FISA in prior years. There's no question that the scope of the harm to privacy and constitutional rights has been immense. The only question is what you're going to do about it."