Former Vice President Mike Pence took to social media last week to blast Minnesota Democratic Rep. Ilhan Omar over her stance on Israel.
The GOP 2024 candidate accused her of antisemitism, posting a video with multiple clips of her and news shows and the message, "Stand with Israel" at the end. 
"@IlhanMN has consistently shown over her years in Congress that she would rather support terrorists instead of America's most cherished ally," Pence alleged.
"I welcome @Isaac_Herzog delivering remarks at a Joint Session of Congress because America will ALWAYS Stand with Israel!" he noted. 
PENCE EXPLAINS WHY HE DIDN'T CONCEDE 2020 ELECTION BEFORE JAN. 6
Earlier in the day, Pence said the Democrats could not be allowed to abandon Israel. 
"@IlhanMN, Israel is one of our greatest and most important allies. Your defense of terrorists and attacks on the Jewish state are sickening. There is no place for antisemitism in our society. I will never apologize for standing with Israel. Stand with me," he wrote. 
Pence is also fundraising with this angle, claiming that antisemitism "has taken over the radical Left." 
Omar's office did not immediately respond to Fox News Digital's request for comment. 
Omar said on Twitter the day before Pence's tweets that there is "no way in hell" she would attend when Israeli President Isaac Herzog delivers an address to a joint session of Congress next week, saying his presence sends an "absolute wrong signal" amid tensions between Israel and the West Bank.
"There is no way in hell I am attending the joint session address from a President whose country has banned me and denied [U.S. Rep. from Michigan] Rashida Tlaib the ability to see her grandma," the congresswoman said in a series of tweets. She also said the U.S. government should not have invited him to speak in the first place.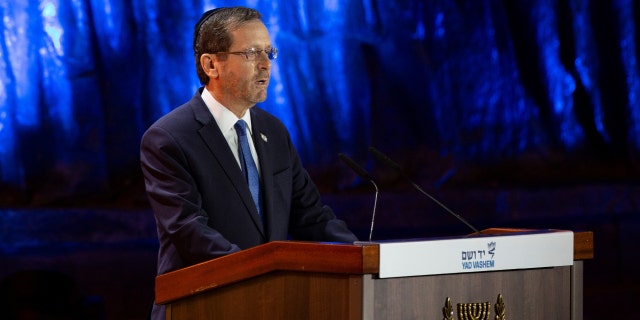 ILHAN OMAR SAYS 'NO WAY IN HELL' SHE'S ATTENDING ISRAELI PRESIDENT'S ADDRESS TO CONGRESS NEXT WEEK
"The United States can and should use its diplomatic tools to engage with the Israeli government, but giving the current government the honor of a joint televised address sends the absolute wrong signal at the wrong time," Omar continued.
Herzog, who was elected president in 2021, is scheduled to address Congress on July 19.
Omar added, "Israeli President Isaac Herzog's address comes on behalf of the most right-wing government in Israel's history, at a time when the government is openly promising to 'crush' Palestinian hopes of statehood — essentially putting a nail in the coffin of peace and a two-state solution."
She said the invitation also comes as Israel's "cabinet members directly attack President Biden" and as the country conducts an overhaul of its judicial system.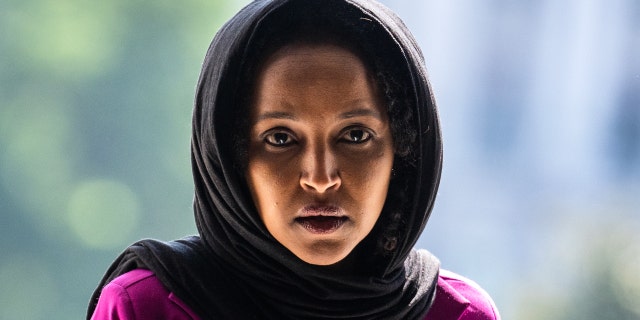 Reps. Alexandria Ocasio-Cortez, Jamaal Bowman and Cori Bush will also reportedly not be in attendance, according to Jewish Insider.
Omar was removed from the House Foreign Affairs Committee in February as her congressional colleagues pointed to controversial remarks she had made about Israel. The vote, 218 to 211, fell strictly along party lines, with one member voting "present."
CLICK HERE TO GET THE FOX NEWS APP 
The vote came after a heated debate, during which Democrats accused the GOP of going after her based on her race. Omar, who has apologized for 2019 remarks widely seen as antisemitic, defended herself on the House floor, asking anyone was surprised she was being targeted. 
Democratic leader Hakeem Jeffries of New York said Omar has at times "made mistakes" and used antisemitic tropes that were condemned by House Democrats four years ago. But that's not what Thursday's vote was about, he said.
"It's about political revenge," he asserted.
Fox News' Lawrence Richard and the Associated Press contributed to this report.