Rev. Jesse Jackson, one of the most prominent civil rights leaders in American history, is stepping down as leader of the organization he founded in 1971.
A spokesperson for Rep. Jonathan Jackson, Jesse Jackson's son, confirmed the longtime civil rights leader will be retiring this year as leader of the Rainbow PUSH Coalition.
The elder Jackson, a civil rights leader and two-time presidential candidate, plans to announce his decision on Sunday during the organization's annual convention, Rep. Jackson told the Chicago Sun-Times.
Jonathan Jackson, an Illinois Democrat, said his father "has forever been on the scene of justice and has never stopped fighting for civil rights" and that will be "his mark upon history."
BIDEN URGED TO 'CHOOSE MORE WORTHY ALLIES' AFTER MARCHING WITH SHARPTON IN SELMA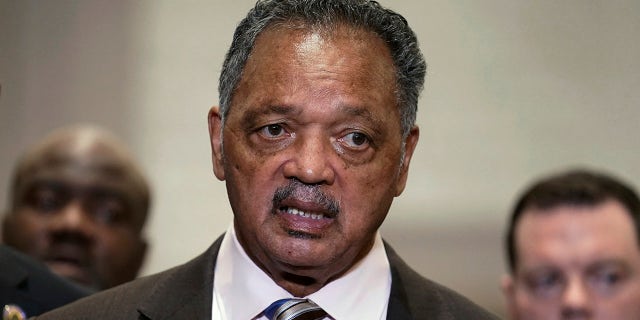 Rev. Jackson, who will turn 82 in October, has remained active in civil rights in recent years despite health setbacks.
He announced in 2017 that he was receiving treatment for Parkinson's disease and had gallbladder surgery in 2021. Later in 2021, Jackson said he was receiving treatment for COVID-19, which required time at a physical therapy facility.
CIVIL RIGHTS LEADERS, SCHOLARS, DESCENDANTS OF SLAVES SPEAK OUT ON REPARATIONS FOR BLACK AMERICANS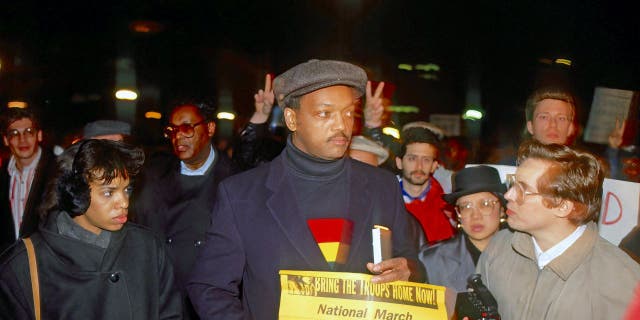 In November 2021, Jackson was hospitalized for a head injury stemming from a fall.
Jackson, a protégé of the Rev. Martin Luther King, broke with the Southern Christian Leadership Conference in 1971 to form Operation PUSH — originally named People United to Save Humanity — a sweeping civil rights organization based in Chicago's South Side.
CLICK HERE TO GET THE FOX NEWS APP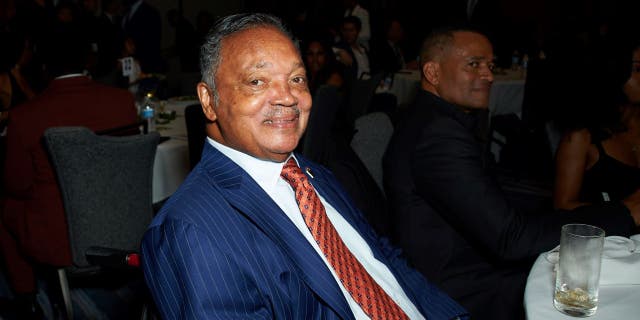 The organization was later renamed the Rainbow PUSH Coalition, with a mission ranging from encouraging corporations to hire more minorities to voter registration drives in minority communities. Its annual convention is set for this weekend in Chicago.
Jackson was the most successful Black candidate for the U.S. presidency before Barack Obama's run in 2008. Jackson won 13 primaries and caucuses for the Democratic nomination in 1988.
Rainbow PUSH Coalition did not immediately respond to a request for comment from Fox News Digital.
The Associated Press contributed to this report.