FIRST ON FOX: North Dakota Gov. Doug Burgum told Fox News last week that when it comes to funding his dark-horse bid for the Republican presidential nomination, he'd "put dollars into this campaign."
The multi-millionaire former software company CEO turned two-term governor wasn't kidding.
Burgum's campaign reports raising $11.7 million in the 23 days from June 7 — when the governor declared his candidacy for president — through the end of the month, which marked the close of the April-June second quarter of 2023 fundraising. That figure, shared first with Fox News on Friday, included a $10.2 million personal investment from Burgum.
Best of America, the super PAC supporting Burgum's White House campaign, in a separate announcement reported bringing in over $11 million from its launch in early June through the end of the month.
HOW THIS DARK-HORSE GOP PRESIDENTIAL CONTENDER HOPES TO OVERCOME DONALD TRUMP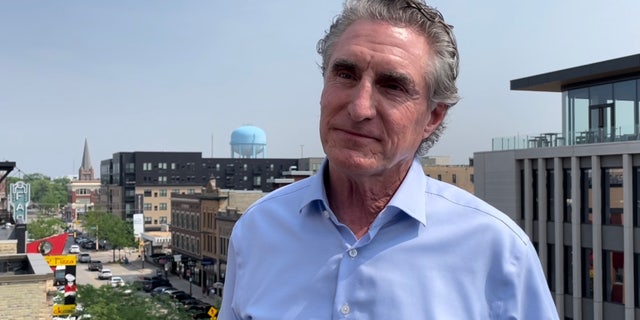 Asked last week in an interview with Fox News Digital how much of his own money he'd invest into uphill climb toward the GOP nomination, Burgum wouldn't give a dollar amount. But pointing to his business career, he said, "I've never asked anyone to invest in what I'm doing unless I'm willing to put some skin in the game myself."
"I'll put dollars into this campaign to get it going," he said before adding that "you can't win races if you're just trying to win races yourself. You can't accomplish anything. It takes a whole team. We're looking forward to running a fully funded campaign, but that's going to come from the people who care about America."
Burgum's campaign on Friday spotlighted that the $1.5 million in fundraising from individual donors included 200 contributions each from more than 20 states. Among the thresholds the Republican National Committee is requiring presidential candidates to reach to make the stage at next month's first primary debate is having at least 40,000 contributions, with at least 200 unique donors from 20 or more states and/or territories. Fox News is hosting the first debate, which will be held August 23 in Milwaukee, Wisconsin.
NORTH DAKOTA GOVERNOR DOUG BURGUM SOLICITS $1 DONATIONS IN EXCHANGE FOR $20 GIFT CARDS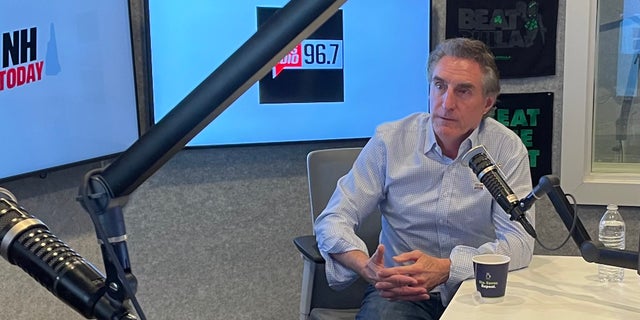 "It's clear Governor and business leader Doug Burgum will have the resources to make sure his message about the economy, energy and national security is heard by voters in early primary and caucus states as well as across the country," campaign spokesman Lance Trover told Fox News. "As more people learn about Doug's vision, and it becomes clear that he is the only candidate focused on the economic and national security issues that matter most, we are seeing an upswing in both small-dollar donors and interested bundlers." 
DONALD TRUMP'S EYE-POPPING FUNDRAISING HAUL THE PAST THREE MONTHS 
Former President Donald Trump, who is making his third straight White House run, is the commanding front-runner in the last polls in the GOP nomination race.
Trump's team said last week that the former president's campaign and Save America, his political action committee, combined raised $35 million the past three months. Trump's massive haul appears to be an indicator that the former president's mounting legal troubles have helped fuel his 2024 White House campaign.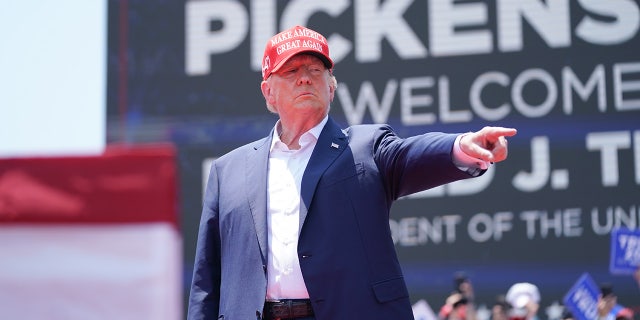 During the second quarter of fundraising this year, Trump become the first sitting or former president in U.S. history to be charged with a crime, as he was indicted in New York City in April and again in June in federal court in Miami.
WHERE TRUMP, DESANTIS, AND REST OF THE FIELD STAND IN THE LATEST FOX NEWS GOP PRIMARY POLL
As Fox News first reported last week, Florida Gov. Ron DeSantis reported raising $20 million from his presidential campaign launch in late May through the end of June. And Never Back Down, the super PAC supporting the Florida governor's presidential run, in a separate announcement told Fox News that it has hauled in $130 million in fundraising since the committee launched in early March.
DeSantis is second in the latest polls, trailing Trump by double digits but ahead of Burgum and the rest of large field of contenders, who are all in the single digits.
Nikki Haley's Republican presidential campaign and two aligned political committees brought in $7.3 million during the April-June second quarter of 2023 fundraising, according to reports filed with the Federal Election Commission.
FIRST ON FOX: DESANTIS BRINGS IN $20 MILLION IN FIRST SIX WEEKS OF HIS WHITE HOUSE BID
The figures from the former two-term South Carolina governor, who later served as ambassador to the United Nations during the Trump administration, were shared first with Fox News on Monday.
And the presidential campaign of Sen. Tim Scott of South Carolina, which shared its fundraising figures first with Fox News on Wednesday, reported bringing in $6.1 million during the second quarter.
CLICK HERE TO GET THE FOX NEWS APP
Candidates have until Saturday to file reports with the Federal Election Commission.
Fundraising, along with polling, is a key metric to gauge a candidate's popularity and a campaign's strength. The money raised can be used for travel, ads and to build voter outreach efforts.