Gov. Sarah Huckabee Sanders has appointed a former state legislator to the Arkansas Board of Education as it prepares to implement her education overhaul.
Sanders on Thursday named former Rep. Ken Bragg as her first appointee to the nine-member board that oversees the state's public schools. Bragg will serve a seven-year term.
Bragg is a Republican who served 10 years in the state House.
ARKANSAS GOV. SANDERS HEADS TO EUROPE FOR FIRST OVERSEAS TRADE MISSION SINCE ASSUMING OFFICE
Bragg is joining the board that will carry out the education law that Sanders signed earlier this year. The law creates a new school voucher program and raises minimum teacher salaries.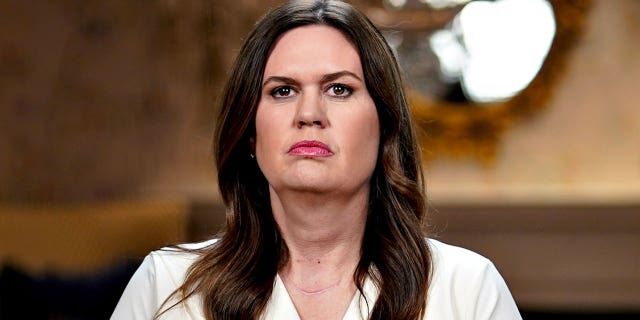 ARKANSAS GOV. SANDERS NAMES NEW DIRECTOR OF PARKS DEPARTMENT'S HERITAGE DIVISION
Bragg served as a legislative liaison for Sanders during this year's legislative session, and Sanders said he also worked on the education law.
A judge last month ruled that the law can't be enforced until Aug. 1, finding that legislators did not follow correct procedures for it to take effect immediately. The state has appealed that decision, and Attorney General Tim Griffin has asked the Arkansas Supreme Court to expedite the case.
CLICK HERE TO GET THE FOX NEWS APP
Bragg replaces Ouida Newton, who was appointed to the board by former Gov. Asa Hutchinson. Newton's term expired June 30.