The Secret Service on Friday will close its investigation into the cocaine found at the White House earlier this month, without determining the identity of the suspect, sources briefed on the matter told Fox News Digital.
The Secret Service briefed members of Congress on the investigation Thursday morning.
A source familiar told Fox News Digital that Secret Service officials said they planned to end the investigation Friday, without determining who the cocaine belonged to. The source said the Secret Service officials said they still do not know who brought the cocaine into the White House.
After being briefed, Rep. Tim Burchett confirmed to reporters that the investigation would be closed without naming a suspect. Burchett also said the Secret Service told members that less than 1 gram of cocaine was found.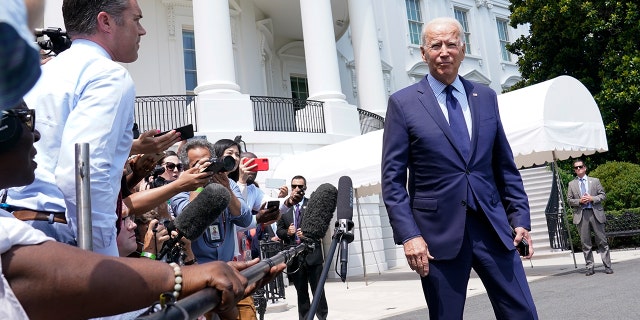 There have been conflicting reports about where the cocaine was found. When the news first broke, it was alleged that the substance had been found in the White House library. Press secretary Karine Jean-Pierre later told reporters that it had been in a "heavily traveled" part of the West Wing. Then, it was reported that the cocaine had been found near the West Executive entrance, a more secure location than previously thought.
KARINE JEAN-PIERRE LINED WITH QUESTIONS ABOUT COCAINE FOUND IN WHITE HOUSE
The White House said the incident occurred while President Biden and his family were away at Camp David.
Some of Biden's Republican critics have said they believe the administration is not interested in finding the person's real identity.
This is a developing story. Please check back for updates.