Democrat representatives refused to say whether President Joe Biden should acknowledge his seventh grandchild, as the first family faces backlash for exiling the offspring of son Hunter.
When in the public eye, self-proclaimed family man Joe Biden repeatedly says that he has six — not seven — grandchildren, leaving out his son Hunter Biden's four-year-old daughter with former stripper Lunden Roberts.
Fox News Digital asked several representatives on Capitol Hill whether the president should acknowledge his grandchild, but nearly all the Democrats questioned refused to respond.
Democrat Reps. Rick Larsen, D-Wa., Andre Carson, D-Ind., and Dan Kildee, D-Mich., quickly walked away and would not answer the question.
BIDEN FAMILY'S REJECTION OF HUNTER'S DAUGHTER WITH EX-STRIPPER COULD DO MAJOR PSYCHOLOGICAL HARM, EXPERTS SAY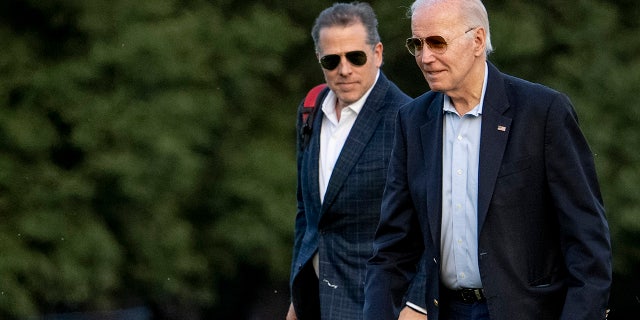 "I'll leave your personal family matters to you, and leave the president's family matters to him," Rep. Eric Swawell, D-Calif., told Fox News Digital.
BIDEN 'YELLS' AND SHUNS 7TH GRANDCHILD. NOW, THE MOST UNEXPECTED PEOPLE ARE WAKING UP
Rep Josh Gottheimer, D-N.J., also declined to answer the question but instead smiled and said, "Aye-yai-yai" as he walked away.
Republican Rep. Tim Burchett, R-Tenn., said that the Biden's "should acknowledge that kid."
"It's not the kid's fault that his mom is a stripper and that his daddy is a drug addict," Burchett told Fox. "It's unfortunate, but they should acknowledge that kid. A life is so precious. I married my wife and adopted our little girl, and she's perfect. I can't tell you just how much joy she brings to my life, so I can't imagine not acknowledging a kid."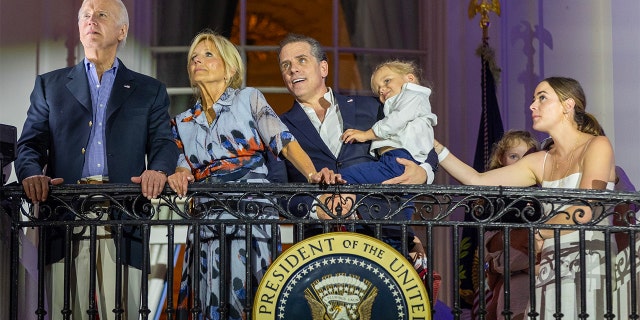 A settlement was reached in a recent child support case regarding Hunter's daughter, with court records revealing that Hunter Biden will make monthly payments of an undisclosed amount and give his estranged daughter some of his paintings — but not his last name.
A psychologist recently shared with Fox News Digital the serious psychological effects that could result from the Biden family ignoring their blood relative. 
CLICK HERE TO GET THE FOX NEWS APP
"The child may feel shame and insecurity due to the rejection, thinking it was their fault in some way," clinical psychologist Dr. Staci Weiner told Fox News Digital of the psychological effects that children feel when not acknowledged by their family. "This can result in poor self-worth, leading to difficulties in forming attachments, specifically, when deciding when to trust others in relationships." 
Fox News' Aubrie Spady and Matteo Cina contributed to this report.