Former New Jersey Gov. Chris Christie and Sen. Tim Scott, R-S.C., both reached the donor requirement set forth by the Republican National Committee (RNC) to participate in the first GOP presidential debate scheduled for late August. 
Christie, who was polling at around 1% in late June, said in an interview with CNN's Anderson Cooper Wednesday that his campaign "went past 40,000 unique donors in just 35 days." 
"And [to] give you some perspective because I ran eight years ago, in 35 days eight years ago, we had 5,000 donors. Over 40,000 donors now," Christie said. "There is a donor in every state in America, and we have over 200 donors in 36 states. So there's really a broad support for the candidacy."
Scott's campaign, in sharing its fundraising figures first with Fox News on Wednesday, wrote in a memo that "we can also proudly confirm Tim will be on the debate stage for months to come thanks to over 145,000 donations from over 53,000 unique donors across all 50 states."
RON DESANTIS WON'T CONSIDER BEING TRUMP'S RUNNING MATE, SAYS HE'S 'NOT NUMBER 2'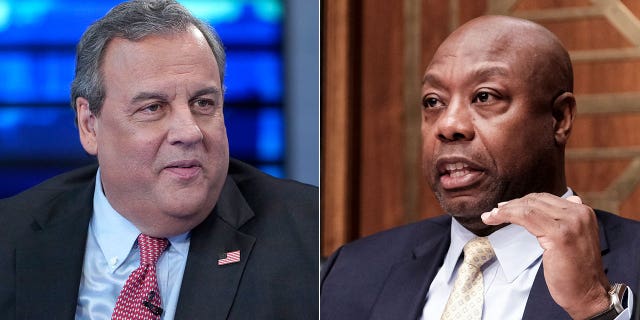 Scott's campaign reported bringing in $6.1 million during the second quarter, from April-June. TIM PAC – the super PAC supporting Scott's White House bid – in a separate announcement told Fox News that they hauled in $19.28 million in the second quarter and had over $15 million cash on hand at the end of June.
According to a Fox News poll conducted in later June, Scott was polling at just 4%. 
The RNC announced last month that the first presidential debate will be held Aug. 23 in Milwaukee, which also will be the site of the party's nominating convention next year. 
Participants must have at least 40,000 unique donors contribute to their campaign, with a minimum of at least 200 unique donors in 20 or more states each. 
To qualify for the stage, the RNC also requires candidates garner at least 1% in three national polls or 1% in two national polls and at least 1% in one early state poll from two separate "carve out" states. Those states are Iowa, New Hampshire, Nevada and South Carolina.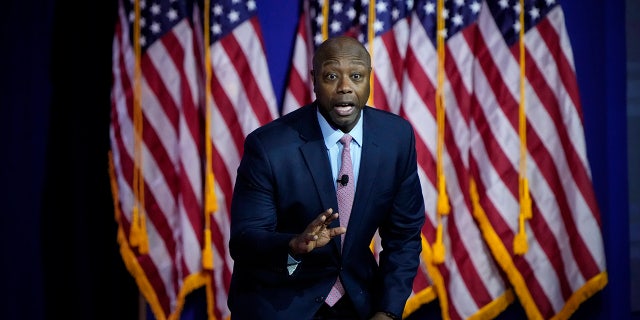 If those criteria are met, candidates must also sign a pledge to support the eventual Republican nominee. 
During an interview Wednesday on the "The Howie Carr Show," Florida Gov. Ron DeSantis challenged former President Trump to commit to the debate. So far, the former president – and current GOP front-runner polling at around 56% – has not agreed concretely to join the stage next month. DeSantis is the only other GOP contender polling in the double digits, at around 22%, but has started to slump. 
DESANTIS TO MEET DONORS IN NEW YORK'S SOUTHAMPTON NEXT WEEK TO PITCH CAMPAIGN'S 'LONG GAME' AGAINST TRUMP
"Nobody is entitled to this nomination. You have got to earn the nomination and doing things like The Family Leader event in Iowa, doing things like these debates — they're important parts of the process," DeSantis said. "Every candidate needs to be put to the test, and I think he needs to step up and do it."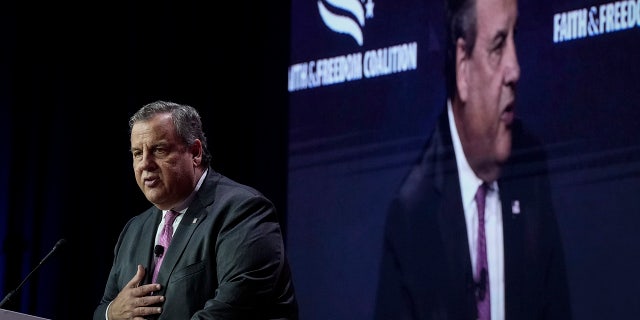 In an email to The Hill, Trump campaign spokesman Steven Cheung argued that DeSantis "should focus on his own flailing campaign rife with internal conflict and subversion among his closest supporters, instead of throwing a temper tantrum because he is losing so badly."
CLICK HERE TO GET THE FOX NEWS APP
DeSantis vowed he would not consider running as Trump's vice president if he is beat out for the nomination. 
Fox News' Paul Steinhauser contributed to this report.