EXCLUSIVE: Half a dozen Republican secretaries of state say Secretary of State Antony Blinken should resign if he played a role in the creation of the letter signed by 51 ex-intelligence officials to discredit the Hunter Biden laptop story as Russian disinformation.
In a letter to lawmakers, the officials said Blinken should "resign immediately" if he was involved in the letter that surfaced before the 2020 election. They said the effort to dismiss the laptop story conflicts with their efforts to protect "free and fair elections" across the nation.
"We are particularly concerned with U.S. Secretary of State Antony Blinken's role in the operation while he served as a senior member of President Biden's campaign," they wrote. "Should the Congressional investigation confirm Secretary Blinken's leading role as stated in the report, we call on Secretary Blinken to resign immediately."
BIDEN CAMPAIGN, BLINKEN ORCHESTRATED INTEL LETTER TO DISCREDIT HUNTER BIDEN LAPTOP STORY, EX-CIA OFFICIAL SAYS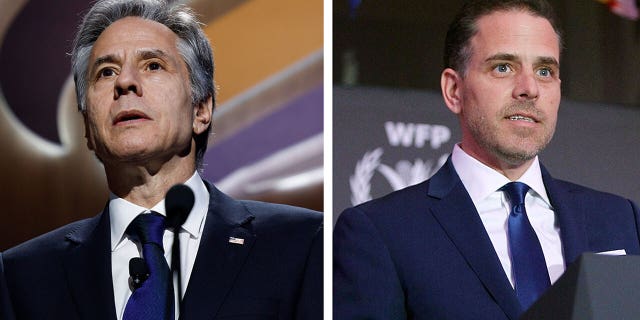 "These former intelligence officials and the presidential campaign actors contributed to the undermining of the American people's confidence in elections," the secretaries of state added.
Arkansas Secretary of State John Thurston, Louisiana Secretary of State Kyle Ardoin, Ohio Secretary of State Franke LaRose, Missouri Secretary of State Jay Ashcroft, West Virginia Secretary of State Mac Warner and Wyoming Secretary of State Chuck Gray signed the letter to members of Congress that was first obtained by Fox News Digital.
Thurston and Warner met with House Judiciary Committee Chairman Jim Jordan Wednesday to discuss the matter.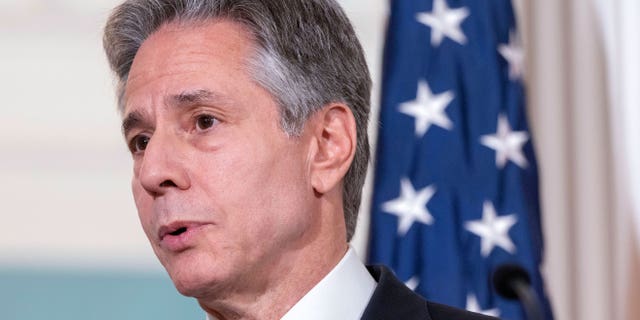 The secretaries of state referenced the House Judiciary and Intelligence Committees' April report, which found that former intelligence officials and the Biden campaign coordinated efforts to "intentionally influence the 2020 presidential election by spreading disinformation."
In October 2020, weeks before the presidential election, 51 ex-national security officials signed onto a letter claiming that Hunter Biden's laptop had "all the classic hallmarks of a Russian information operation."
DOJ KNEW HUNTER BIDEN LAPTOP WAS 'NOT MANIPULATED,' CONTAINED 'RELIABLE EVIDENCE' IN 2019: WHISTLEBLOWER
The former officials included former Obama CIA Director John Brennan, former Obama DNI James Clapper, and former CIA director and Defense Secretary Leon Panetta.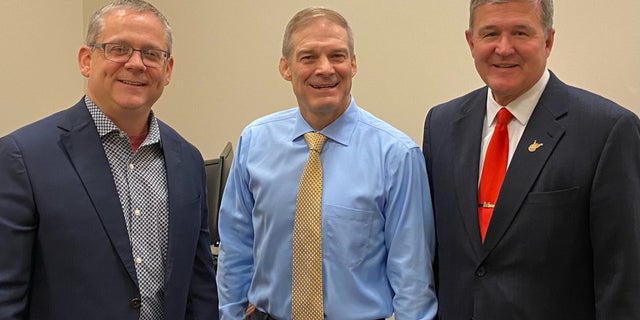 The House Judiciary and Intelligence Committees determined that Blinken, while serving as a senior Biden campaign adviser, was "the impetus" for the statement and organized officials to sign onto it.
Blinken has denied having a role in the creation of the letter, and has stressed that he doesn't "do politics." Blinken has said the letter "wasn't" his idea, and said he "didn't ask for it" or "solicit it."
Three days after the letter from the former intelligence officials was made public, then-presidential candidate Joe Biden used it as a talking point in the final 2020 presidential debate to rebut criticisms made by then-President Donald Trump.
CIA HAD 'NO EVIDENCE' BIDEN LAPTOP WAS RUSSIAN DISINFORMATION, SAYS TOP INTEL OFFICER DURING 2020 ELECTION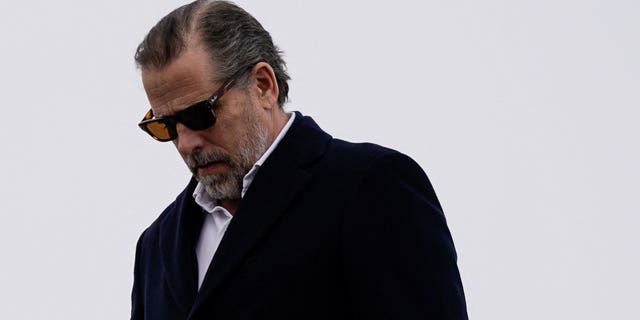 "There are 50 former national intelligence folks who said that what this, he's accusing me of, is a Russian plan," Biden said during the debate.
At the time, then-Director of National Intelligence John Ratcliffe said Hunter Biden's laptop was not part of a Russian disinformation campaign. The FBI concurred.
The FBI first took possession of the laptop in December 2019. At the time, FBI officials knew that the laptop was not manipulated and contained credible evidence related to its investigation into Hunter Biden, according to whistleblower testimony.
CIA 'MAY HAVE ASSISTED IN OBTAINING SIGNATORIES' FOR LETTER DISCREDITING HUNTER BIDEN LAPTOP: HOUSE GOP REPORT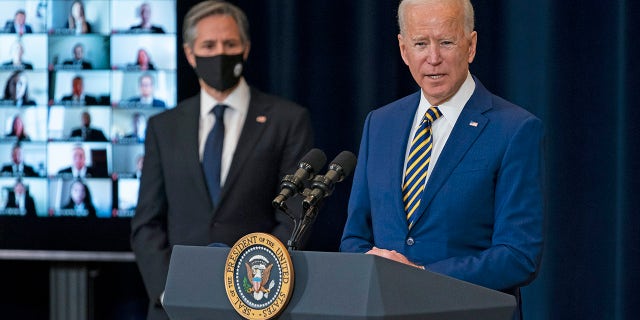 The secretaries of state told Congress that "the full weight of the U.S. government should be used to ensure free, and fair elections in the future."
"To cast informed ballots, Americans need transparency into actions by former, and perhaps current, federal government officials to weaponize false information for political purposes," they wrote. "Congress should hold perpetrators accountable and consider all available corrective measures to provide transparency to the public of any improper actions set forth in the report."
CLICK HERE TO GET THE FOX NEWS APP
"Congress must act to prevent and deter such interference in the future," they said.
The House Judiciary and Intelligence Committees are still investigating the matter.