President Biden says his administration is "serious" about making a prisoner exchange for Wall Street Journal reporter Evan Gershkovich, who is being detained in Russia.
Biden made the comments during a Thursday press briefing alongside Finnish President Sauli Niinisto in Helskinki. Gershkovich has been imprisoned in Russia for more than 100 days and is one of multiple Americans the U.S. says is wrongfully detained in the country.
"I would be remiss if I didn't raise my colleague, Evan Gershkovich, who's been imprisoned for more than 100 days. I just wondered if you had an update on the process for trying to get him out of prison and if you're serious about a prisoner exchange," a WSJ reporter asked.
"I'm serious about a prisoner exchange," Biden responded. "I'm serious about doing all we can to free Americans who are being illegally held in Russia or anywhere else for that matter. That process is underway."
WNBA STAR BRITTNEY GRINER RETURNS TO HOME STATE OF TEXAS FOR FIRST TIME SINCE RUSSIAN DETAINMENT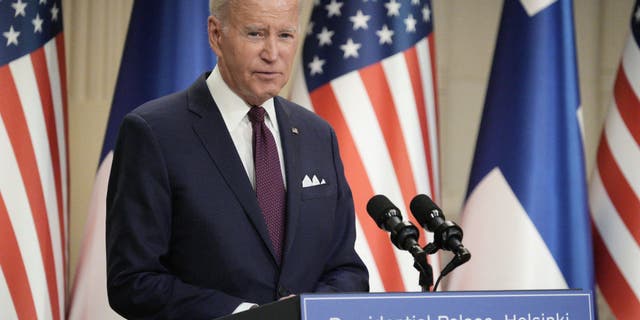 Gershkovich, 31, was stationed in Russia for roughly 6 years before he was arrested on what the U.S. calls "bogus" charges in late March. U.S. Ambassador to Russia Lynne Tracy was able to meet with the reporter for the first time in months on July 5.
BROTHER OF RUSSIA DETAINEE PAUL WHELAN CALLS ON BIDEN ADMINISTRATION TO GET HIM, IMPRISONED WSJ REPORTER HOME
"Evan is in good health and remains resilient despite the circumstances. We hope that the Russian authorities will provide regular consular access," the U.S. embassy in Russia tweeted soon after the meeting.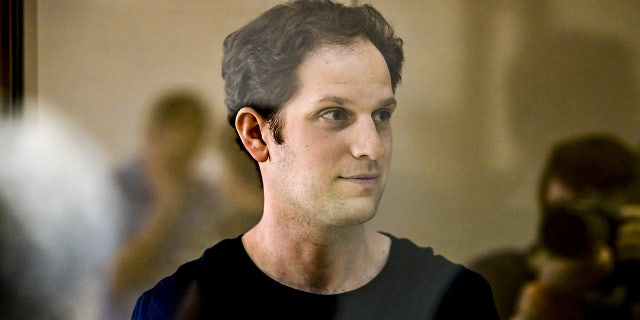 RUSSIA ATTEMPTS TO LINK US TO ALLEGED MOSCOW DRONE ATTACK, SAYS WEST PROVIDED 'INTELLIGENCE'
The Kremlin has acknowledged the possibility of a prisoner swap with the U.S., but spokesman Dmitry Peskov has refused to go into details. Peskov was asked about a potential swap for Russian citizen Vladimir Dunaev, who is in U.S. custody on cybercrime charges.
"We have said that there have been certain contacts on the subject, but we don't want them to be discussed in public," Peskov said of discussions between Russian and U.S. officials. "They must be carried out and continue in complete silence."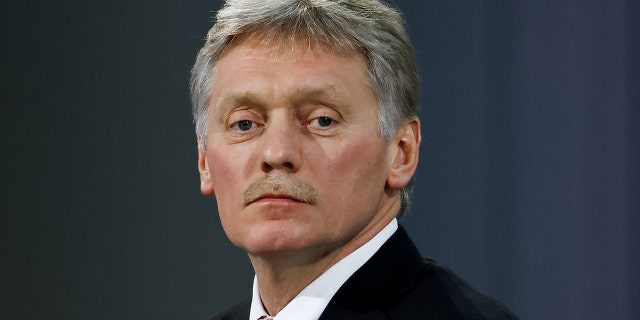 CLICK HERE TO GET THE FOX NEWS APP
The last prisoner exchange between the U.S. and Russia was when the Biden administration secured the release of WNBA star Brittney Griner for Viktor Bout, a notorious arms dealer, in 2022.
Fox News' Danielle Wallace contributed to this report.