EXCLUSIVE – Republican Rep. Lance Gooden of Texas is reintroducing legislation requiring the Department of Homeland Security to collect biometric data from migrants at the southern border to hinder human trafficking and asylum fraud.
The "Biometric Verification for Entry and Reconfirming Identification with Forensics (B-VERIFY) Act" would require DHS or HHS to conduct DNA testing to substantiate familial relationships between an illegal immigrant and a minor. The legislation also proposes utilizing DNA test results to combat identity fraud.
"Violent cartels are using children as pawns in their illicit border operations while convicted criminals infiltrate our borders unopposed. Meanwhile, the Biden Administration remains asleep at the wheel," stated Rep. Gooden. "It is imperative Congress arm our law enforcement with the resources they need to protect our national security and secure our borders from the horror of human trafficking."
The bill's reintroduction follows a record-high number of unaccompanied alien minors at the southwest border, with 81,437 minors encountered this fiscal year. 
ENDING BIRTHRIGHT CITIZENSHIP FOR CHILDREN OF ILLEGAL IMMIGRANTS GAINS STEAM IN GOP 2024 FIELD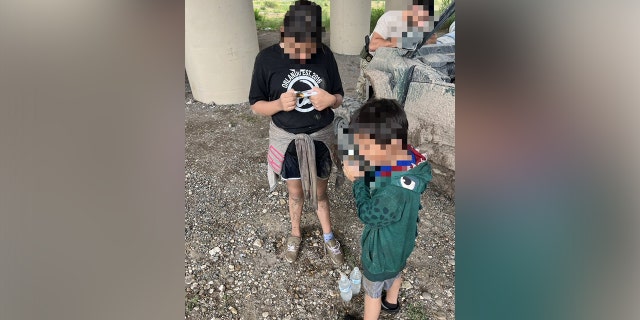 The Trump administration expanded on the use of biometric data in 2020 through a pilot program that cracked down on suspected fraudulent migrant families. However, the contracts that fueled the project have expired and have not been renewed by the Biden administration.
Sen. Ed Markey, D-Mass., and ten of his Democratic colleagues attempted to stop Trump's plan at the time, saying it would "put into the hands of the federal government massive amounts of biometric data taken without consent from hundreds of thousands of migrants who have done nothing other than seek a better life in our country."
"I believe this should have bipartisan support. I can't imagine anyone making an argument that we shouldn't ensure that traffickers are not trafficking and families coming across really are families." – Lance Gooden, R-Texas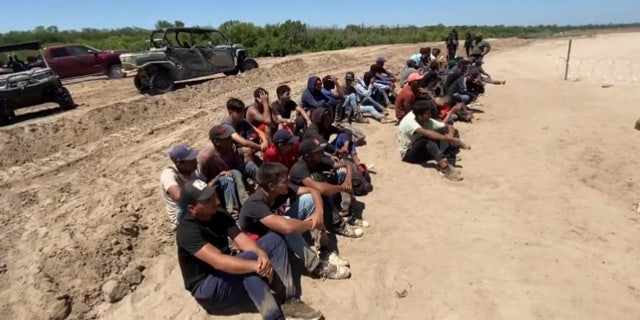 The Department of Homeland Security recorded that human trafficking investigations were up by 17% and human trafficking arrests were up 35% from fiscal year 2020 to 2021.
"The B-VERIFY Act would be a large step forward to securing our southern border," said Texas Public Policy Foundation CEO Greg Sindelar. "By collecting this biometric data, DHS will be able to better expose erroneous asylum claims, prevent immigration fraud and protect children from human trafficking."
Republican senators, like Ted Cruz, R-Texas, have blamed the Biden administration for the increase of crime at the border. Cruz directed his words at Biden, saying, "The women who are sexually abused crossing illegally, that is your fault. The children who are brutalized crossing illegally, that is your fault." 
SUSPECTED 'COYOTE' ARRESTED IN RIO GRANDE AFTER GUIDING ILLEGAL IMMIGRANTS ACROSS RIVER INTO TEXAS: VIDEO
President Biden has instructed officials not to turn away unaccompanied minors. The number of unaccompanied minors at the southwest border has doubled during his presidency. 
HHS must provide schooling and mental and medical services for migrant children as well as try to place them with a family member or a "vetted sponsor." 
CLICK HERE TO GET THE FOX NEWS APP
Since Title 42 ended in May, more than 49,000 migrants have had appointments at ports of entry on the southern border. During this time, several migrants have died in HHS custody.