Senators left a classified briefing on artificial intelligence Tuesday with a deeper understanding of how AI is already being used to bolster U.S. national security and the looming threat China poses as it deploys its own AI capabilities.
"I think, from a military perspective, it's very existential because China's playing for keeps," Sen. Eric Schmitt, R-Mo., told Fox News Digital after the closed-door session. "On the commercial side, there's a lot of innovation that's happening. So, it's moving quickly, but I think the best we can do right now is get a firm understanding."
Tuesday afternoon's briefing was the first-ever classified meeting with senators and key Pentagon officials about AI. Discussion included how the U.S. is using AI to maintain its national security edge and how adversaries like China are using this emerging tool.
Senate Majority Leader Chuck Schumer, D-N.Y., told reporters what he learned was "eye-opening." It comes after he told senators in a letter over the weekend that Congress is moving full steam ahead on his AI regulatory framework, which Schumer said Tuesday could take months to develop.
HOW AI HAS SHAPED A VITAL NATO ALLY'S PRESIDENTIAL ELECTION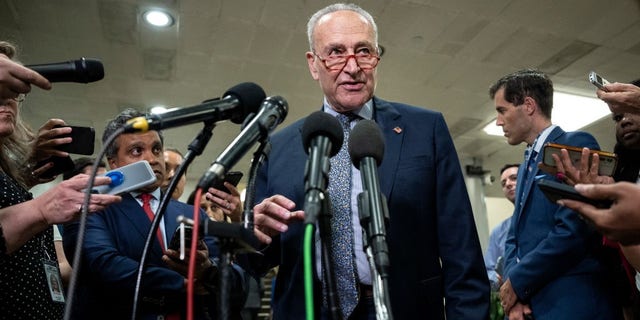 "This briefing shows just depth, complexity, but necessity of getting something real done. It's going to be very hard. It's going to be one of the hardest tasks that Congress has ever faced, but it's probably one of the very most important. We can't run away from it," Schumer said.
He also acknowledged the U.S. is in a race against time with China and other "bad actors" on AI development.
"Our timetable in terms of producing legislation is not years and not days and weeks, but months," he said. "We can't rush too fast … but we can't go so slowly that either other governments that are authoritarian or bad actors who are private sector actors get ahead of us."
Sen. Joni Ernst, R-Iowa, said she left the briefing feeling confident about the country's position but warned the U.S. cannot lift its foot off the gas pedal in developing AI capabilities.
GENERATIVE AI TOOLS LEAD TO RISING DEEPFAKE FRAUD
"I feel good about where we are. There's a lot of work to do, but I feel good about where we are in terms of that briefing," Ernst said. "We should always be concerned about China, always, and strive to do anything better and faster than China."
Sen. Tim Kaine, D-Va., agreed there was a general worry in the chamber about China but said Tuesday's classified briefing was more informative than alarming about that threat.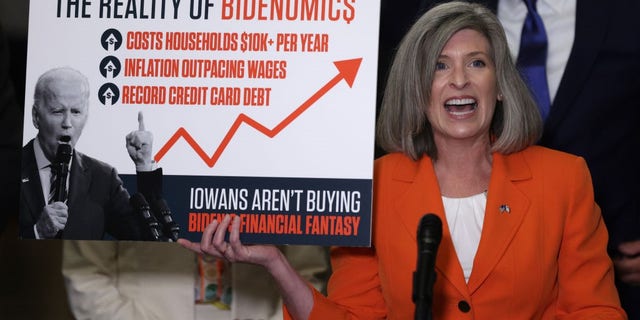 "I think we're all very concerned about it," Kaine told Fox News Digital. "I didn't walk out more concerned. I probably have more granular understanding of capacities we have, capacities they have. It's been a helpful set of hearings to get us positioned to legislate."
Senate Homeland Security and Governmental Affairs Chair Gary Peters, D-Mich., did not go into detail about the briefing but said there was "constant action" in Congress on the AI front.
LAWMAKERS RATTLED BY AI-LAUNCHED NUKES, DEMAND 'HUMAN CONTROL' IN DEFENSE POLICY BILL
"It was very informative. I learned a lot, and surely it's informing some of the discussions that we're having right now," Peters said of the private session.
Republican Sen. Todd Young, R-Ind., even shared cautious praise for the Biden administration over how it is handling AI. 
"I think the more I learn, the more reassured I am that my colleagues and certain key members of the administration are taking the opportunities and the risks of AI-based technological development seriously," Young said.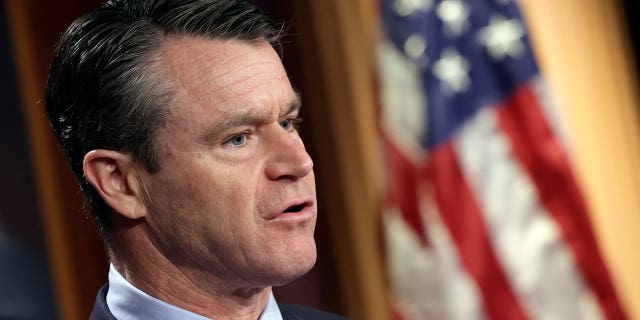 "It's really mostly the acceleration of existing threats," Young said when asked about China and other overseas risks. "So, it would be the democratization of the ability to produce harmful weapons or substances. It would be the risk of falling behind in the development of best-in-class artificial intelligence-based technologies, and a failure of imagination would perhaps be the biggest risk."
Young is a member of a four-person bipartisan Senate working group on AI convened by Schumer. The group was responsible for convening a series of learning sessions, including Tuesday's briefing, so colleagues could become more informed on AI as Congress works to get ahead of its lightening-fast advancements.
His fellow Republican in the group, Sen. Mike Rounds, R-S.D., told Fox News Digital 59 senators attended the session Tuesday and said it "woke them up" to America's AI-based defensive capabilities. But he did not leave the meeting with any new concerns about U.S. competitiveness.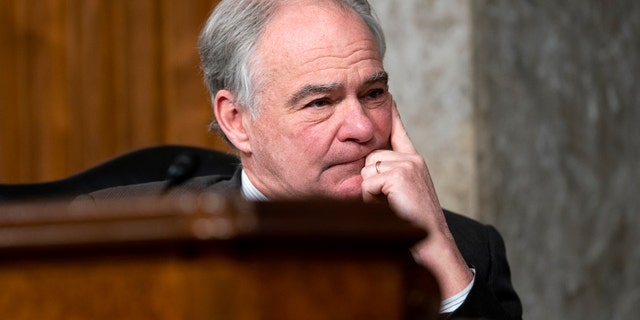 CLICK HERE TO GET THE FOX NEWS APP
"I thought the panel did a good job of explaining the opportunities that we have within the defense of our country using AI, what we're using right now, what our adversaries have for capabilities that we have to be concerned with," Rounds said.
"I think, for a number of the members who have not had this as their specialty area, I think it woke them up as to just how deeply AI is embedded into, as a technology, into our defensive capabilities."