The Oklahoma State Election Board announced Tuesday the launch of a new online voter registration system, making it easier for people to register to vote.
Oklahoma now becomes the 40th state to allow people to register to vote online, according to the American Civil Liberties Union. Neighboring Texas and Arkansas do not allow online voter registration, according to the ACLU.
Oklahoma's new system allows people to submit an application for voter registration online, rather than in person or by mail, with applications approved following a match from the applicant's driver license or state identification card.
OKLAHOMA MEN CHARGED OVER SCUFFLE AT STATE BOARD OF EDUCATION MEETING
"Best of all, the system has undergone rigorous testing to ensure it is safe and secure," Election Board Secretary Paul Ziriax said in a statement.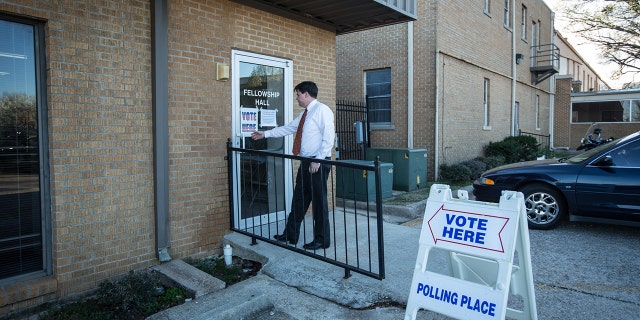 OKLAHOMA DEATH ROW INMATE REJECTS CHANCE FOR CLEMENCY, TAKES PARTING SHOT AT REPUBLICAN GOVERNOR
Oklahoma's Republican-led Legislature authorized online voter registration in 2015. Ziriax attributed the delay to the time it took to modernize the state driver's license and identification card system.
Tuesday's launch was praised by Democrats, who said the new system will make voting more convenient and accessible for all citizens.
CLICK HERE TO GET THE FOX NEWS APP
"We are excited about the possibilities this opens for Oklahomans, especially those in rural or underserved areas who may have had difficulty registering in the past," Oklahoma Democratic Party Chair Alicia Andrews said.