Gun rights groups have appealed to federal judges to overturn a lower court decision upholding Delaware's "assault weapons" ban and other gun control measures. 
In late March, U.S. District Court Judge Richard Andrews denied a request by the Delaware Sportsmen's Association (DSSA) and other groups for a preliminary injunction blocking Delaware from enforcing HB 450, a statewide ban on certain semiautomatic rifles, pistols and ammunition magazines. Andrews, a former President Obama appointee, found that while prohibited large-capacity magazine guns "are in common use for self-defense," Delaware's ban was consistent with historic regulations on weapons like bowie knives, billy clubs and machine guns. 
However, the gun rights groups have appealed to a three-judge panel on the Third Circuit Court of Appeals, arguing that Delaware's regulatory scheme infringes on the Second Amendment rights of law-abiding citizens "by prohibiting Delawareans from possessing a whole class of firearms — semiautomatic pistols and long guns as well as ammunition magazines capable of holding over 17 rounds of ammunition." 
"These arms are undeniably in common use for lawful purposes by law-abiding persons," DSSA lawyers wrote in an 86-page brief. Citing the Supreme Court's landmark decision in New York State Rifle & Pistol Association, Inc. v. Bruen, the group asserted there is "no historical tradition of banning arms in common use by law-abiding citizens for lawful purposes." 
GUN RIGHTS GROUP ISSUES 'TRAVEL ADVISORY' FOR MASSACHUSETTS AFTER LAWMAKER PROPOSES MORE FIREARM RESTRICTIONS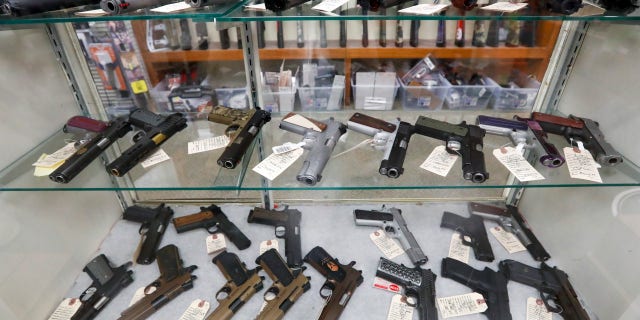 "The District Court was not faithful to Heller and Bruen. Instead, the District Court upheld the Regulatory Scheme by invoking false historical analogues that bore no resemblance to the Regulatory Scheme and by engaging in improper interest-balancing under the guise of inapplicable 'unprecedented societal concerns' and 'dramatic technological changes.' The Regulatory Scheme violates the Second Amendment." 
Democratic Gov. John Carney signed HB 450 into law last year, one week after the Supreme Court decided Bruen. The gun control law bans scores of so-called "assault weapons," increases the age to purchase firearms from 18 to 21, strengthened background checks and restricted "large-capacity magazines." The law also banned bump stocks, a firearms accessory that enables a semiautomatic gun to shoot at an increased rate of fire. 
SECOND AMENDMENT GROUP FILES LAWSUIT AGAINST ATF OVER 'ZERO TOLERANCE' POLICY FOR CLOSING GUN STORES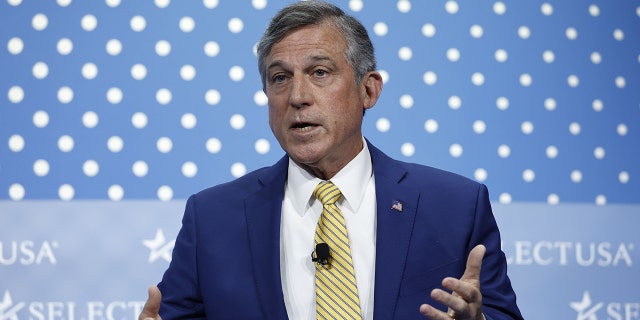 The Democrat-controlled legislature passed the firearms restrictions in response to several mass shootings, including the massacre of 19 children and two adults at an elementary school in Uvalde, Texas, last year. 
DSSA, a state-level affiliate of the National Rifle Association, sued Delaware after HB 450 became law, arguing the ban "flouts" the Second Amendment rights of Delaware citizens and violates the Delaware Constitution, which protects the right to own and carry firearms. 
BIDEN USES INDEPENDENCE DAY TO CALL FOR TOUGHER GUN CONTROL LAWS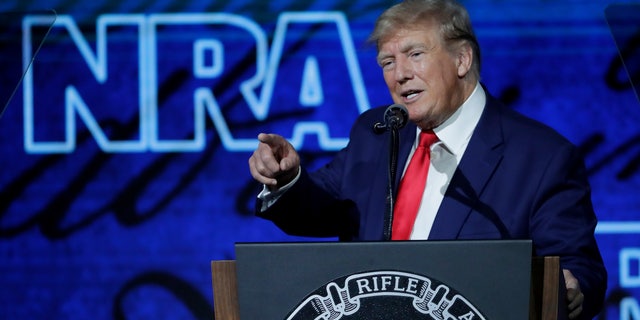 The group asserts Delaware has "criminalized possession, transportation and sale of common firearms used by law-abiding citizens for lawful purposes — mislabeling them as 'assault weapons' — making it a felony for law-abiding citizens to exercise their fundamental right to keep and bear such arms." 
The Firearms Policy Coalition (FPC), Second Amendment Foundation and other groups filed similar challenges to the ban that have now been consolidated in the appeal to the Third Circuit. 
CLICK HERE TO GET THE FOX NEWS APP
These groups and others have filed hundreds of legal challenges across the nation challenging firearm restrictions after the Supreme Court's Bruen decision, which overturned a New York law requiring applicants to show "proper cause" to obtain a concealed carry permit.  
"No matter what the State of Delaware thinks, the guns and magazines it banned are protected by the Second Amendment and thus cannot be prohibited," said FPC Vice President of Communications Richard Thomson. "We look forward to the Third Circuit getting right what the district court got wrong when it declined to preliminarily enjoin Delaware's bans."
The Delaware Attorney General's office did not immediately respond to a request for comment.