Sen. John Barrasso, R-Wyo., is probing Energy Secretary Jennifer Granholm over the role Ford Motor Company's top lobbyist played in securing a record-setting Department of Energy (DOE) loan for the automaker.
Barrasso — the ranking member on the Senate Energy and Natural Resource Committee — sent a letter Wednesday to Granholm with a series of questions about the apparent conflict of interest. In April, Granholm appointed Chris Smith, Ford's top lobbyist and chief government affairs officer, to her executive advisory board, months before her agency announced a behemoth loan for Ford electric vehicle manufacturing plants in June.
"The totality of these circumstances amounts to, at the very least, the appearance of an undue influence by Ford on the Department of Energy," Barrasso wrote in the letter. "The Department must be guided by a spirit of impartiality and competition as it allocates hundreds of billions of dollars of taxpayer funds." 
"It is clear this cannot happen while Ford's top lobbyist remains on your Advisory Board," he added.
BIDEN ENERGY SECRETARY REVEALS STOCK OWNERSHIP OF EV LOBBY GROUP FOUNDING COMPANY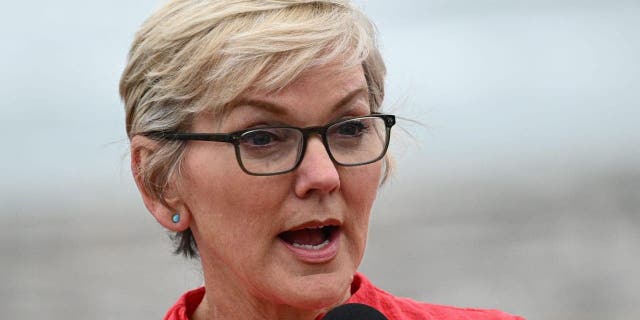 In a statement following Smith's appointment to the Secretary of Energy Advisory Board (SEAB) on April 6, Granholm said Smith and other members of the board would help assist the agency's goal of transitioning the U.S. to a clean energy economy. SEAB members serve two-year terms and meet regularly to advise Granholm on key agency initiatives.
According to his biography posted by the DOE, Smith leads Ford's global team that seeks to increase the company's "influence in legislation and policy" including in areas "such as connectivity, electric vehicles and digital services." Smith previously served as DOE's assistant secretary for fossil energy during the Obama administration.
JOSH HAWLEY PRESSES BIDEN ENERGY SECRETARY OVER FALSE TESTIMONY ABOUT STOCK PURCHASES
On June 22, nearly three months after Smith was joined the SEAB, the DOE's Loan Programs Office, which oversees hundreds of billions of dollars in energy program funding, announced a $9.2 billion loan for BlueOval SK, a joint venture between Ford and South Korean battery manufacturer SK On founded to supply Ford with batteries for its electric vehicle business.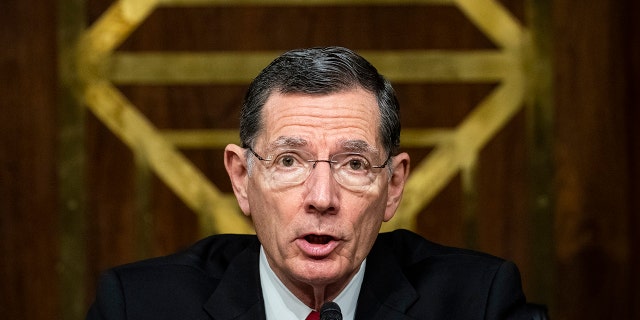 DOE said in its June announcement that the loan would help fund the construction of three manufacturing plants in Tennessee and Kentucky. The facilities will produce batteries for future Ford and Lincoln electric vehicles.
CLICK HERE TO GET THE FOX NEWS APP
Barrasso's letter to Granholm also noted her quiet admission last month that her husband owned $2,457.89 worth of shares in Ford at the time of her under-oath Senate testimony in April where she told lawmakers she was "not owning individual stocks." Granholm said she sold her husband's Ford shares, which she previously didn't disclose in previous filings, on May 15.
The DOE didn't respond to a request for comment.