A fight over whether to and how to dismantle some of the Pentagon's controversial social policies has split House Republicans, who are struggling to pass the annual defense defense policy bill this week.
More than 1,500 amendments were offered for this year's National Defense Authorization Act (NDAA), which sets out policy priorities for the Pentagon. Many of the offered GOP amendments would end Pentagon policies on issues like abortion and diversity, equity and inclusion.
Late Tuesday night, GOP leaders decided to shelve those amendments for now as it works out which ones should be included. That created tension within the GOP that has some worried that the defense bill might not pass this year.
"Some people say that they're gonna vote no if they don't get their pet amendment put in, but if we all did that, it doesn't work," Rep. Don Bacon, R-Neb., told Fox News Digital Wednesday morning.
US NAVY PLATFORMED 'DRAG QUEEN INFLUENCER' TO ATTRACT YOUTH TO THE MILITARY IN HIRING CRISIS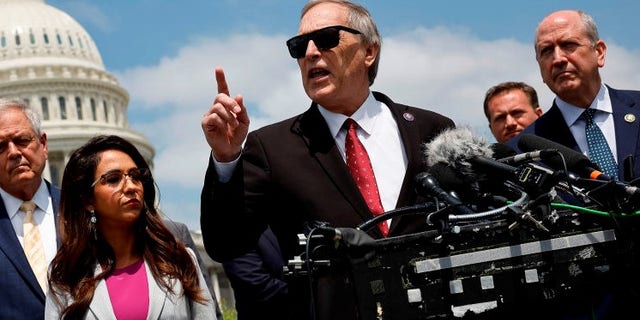 "We can't have 435 prima donnas, right? We've got to work together. We've got to work together for our country," he said.
Members like Bacon have been wary about some of the more ideological amendments offered by conservatives, including those that many conservatives have said would fight "woke" Pentagon policies related to abortion, diversity and transgender issues.
Some in the GOP say those ideas do not line up with national defense priorities and could make it difficult to win Democrat votes for the bill. With a razor-thin majority, House Speaker Kevin McCarthy, R-Calif., can only afford to lose four GOP votes if he needs to pass a bill without any support from Democrats.
House Freedom Caucus member Rep. Andy Biggs, R-Ariz., dismissed those fears Wednesday morning and insisted amendments offered by his colleagues were relevant to defense.
MILITARY VETERANS CUT OFF FROM US BASES IN ONE COUNTRY, STRIPPING THEM OF LIFELINE TO HOME
"I think that's basically an illogical argument, a specious argument. The reality is, the NDAA funds the military, the military is advancing these programs. And thus, it's germane to the NDAA," Biggs said.
The NDAA passed an important hurdle late Tuesday night when lawmakers voted to advance it to the House floor with non-controversial amendments included. Biggs told Fox News Digital that his understanding was that those sought by conservatives – specifically an amendment to stop the Pentagon's abortion travel policy and one that would stop military health care from covering transgender procedures – would be advanced in a separate "tranche" of amendments.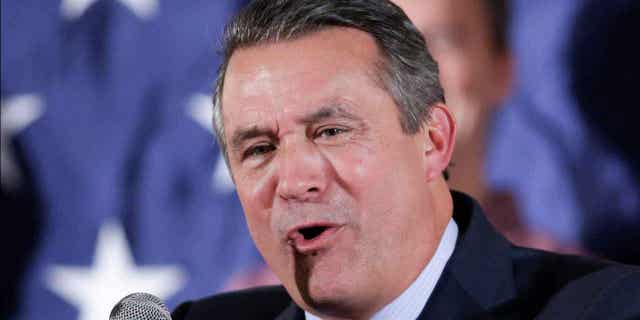 "This is gonna be the second tranche of amendments. Not necessarily that it's going to be in there, that's going to be debated and considered in the second tranche," Biggs said.
Rep. Nancy Mace, R-S.C., tore into the abortion amendment, offered by Rep. Ronny Jackson, R-Texas, in comments to reporters.
TOP AIR FORCE LEADER RAISES ALARM ON SLUMPING STANDARDS AMID CHINA, RUSSIA THREATS: 'SECOND BEST WON'T CUT IT'
"What are we doing this week in the NDAA? Potentially messing with women who are traveling out of state [to get an abortion]," Mace said. She added the policy "doesn't fund the abortion itself. This reimburses women for travel that have had the medical procedure, allows them some time to recover before they go back to work."
"We have an opportunity here to show women that we are compassionate and that we care and I hope that we don't drop the ball this week," she said.
A senior GOP aide described the ongoing GOP division as "a titanic mess."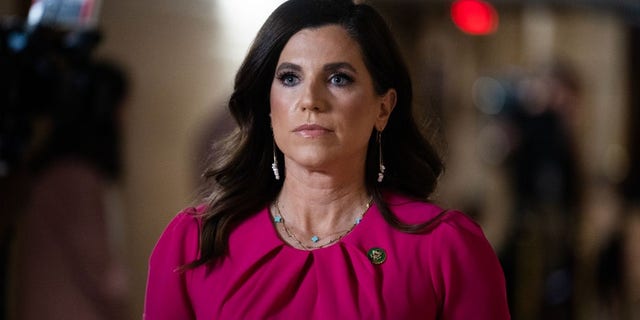 Majority Leader Steve Scalise, R-La., described the agreement struck with Freedom Caucus Chair Scott Perry, R-Pa., regarding the ongoing NDAA talks when asked about the discord at a House GOP leadership press conference.
CLICK HERE TO GET THE FOX NEWS APP 
"We've been having conversations with Scott Perry and others on just what the final round of amendments would be. There are already some amendments that have made it through on some of those issues. There's additional conversations we're having," Scalise said.
"We did get agreement last night, it was about 290 amendments that we got agreement on that we put in the rule that we're going to pass today," he said. "And so once that rule passes, we'll then start actually debating those amendments and start voting on them tomorrow. And then we're going to continue the conversation on the remaining items."