The White House launched a plan Tuesday to counter the so-called "zombie drug" that is growing in popularity across the country, but stopped short of mandating a new classification of the substance that would subject it to stricter regulations.
Instead, the Office of National Drug Control Policy plan emphasized the importance of increased research and testing to identify the prevalence of the animal tranquilizer drug, xylazine, which can be laced with fentanyl to create a substance commonly referred to as "tranq." Federal agencies will explore how to limit supply and "assess regulatory options," but an official scheduling of the drug is not yet required.
Xylazine is used primarily for sedation and anesthesia of animals. It is not approved for human use, is not a controlled substance, and has no antidote. Several states this year have classified it as a Schedule III drug.
DEA ISSUES DIRE WARNING ON FENTANYL MIXED WITH FLESH EATING 'TRANQ' ZOMBIE DRUG SEIZED IN 48 OUT OF 50 STATES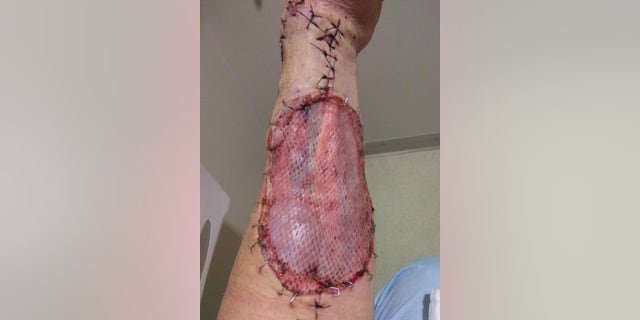 Rahul Gupta, director of the White House National Drug Control Policy, said his team has focused on the growing prevalence of xylazine this year and is working to discover the best course of action to limit its exposure.
"As a doctor, I have seen the devastating consequences of xylazine combined with fentanyl firsthand," Gupta said. "And as President Biden's drug policy adviser, I am laser-focused on finding every tool we have and following the best evidence-based practices to take on this new challenge. This will be an all-hands-on-deck effort – but I am confident we can take action together and eradicate this emerging threat."
The Drug Enforcement Agency said in March that it found "tranq" in 48 states. This increased presence in illegal substances is believed to be a tactic by suppliers to save money. The drug can only be prescribed by a veterinarian, so it is unclear how these suppliers obtain it to lace with opioids.
OREGON'S DRUG DECRIMINALIZATION EFFORT A 'TRAGEDY'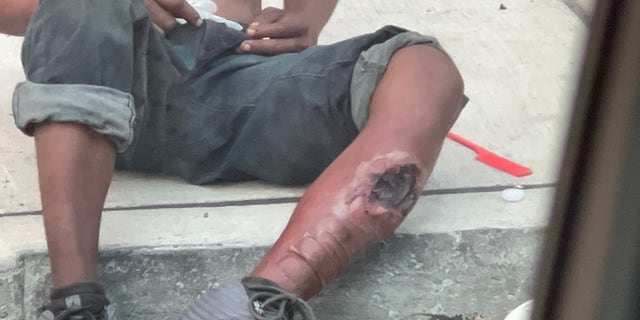 The monthly percentage of fentanyl-involved deaths in illegal drugs with xylazine increased from 2.9% in January 2019 to 10.9% in June 2022, according to the Centers for Disease Control and Prevention. Viral videos this year of drug users with rotting flesh believed to be from the "zombie drug" could mean the percentage of overdoses may be increasing.
The White House plan calls for research on how to apply prevention and harm reduction tactics to drug addicts who use tranq. It also calls for a more effective identification and elimination of its illegal supply chain.
Several state governments have taken action to classify xylazine as a scheduled drug, which allows for further regulation depending on the exact classification. Delaware, Pennsylvania and Ohio moved this year to classify xylazine as a Schedule III drug. West Virginia this year made it a Schedule IV drug.
ANIMAL TRANQUILIZED MIXED WITH FENTANYL ROTS SKIN, TURNS HUMAN INTO 'ZOMBIES': 'THE WALKING DEAD'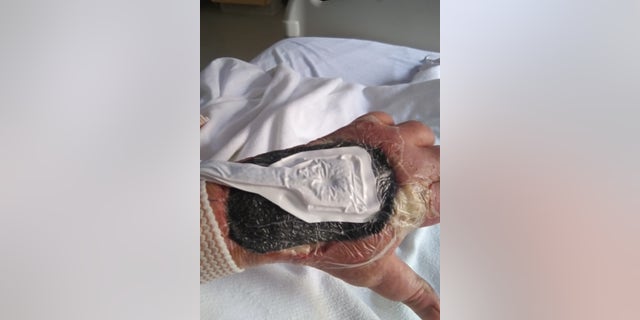 Gupta announced in April that the White House National Drug Control Policy named xylazine an "emerging threat." Several federal agencies have issued statements and warnings this year on the rise of the drug, but no official regulatory change has been made.
A group of bipartisan lawmakers in both chambers of Congress introduced legislation this year to classify xylazine as a Schedule III drug under the Controlled Substances Act.
CLICK HERE TO GET THE FOX NEWS APP
"Drug traffickers are going to great lengths to pad their profits with dangerous drugs like tranq, and we need to empower law enforcement to crack down on its spread in our communities," Sen. Catherine Cortez Masto, D-Nev., said in March when the bill was introduced.