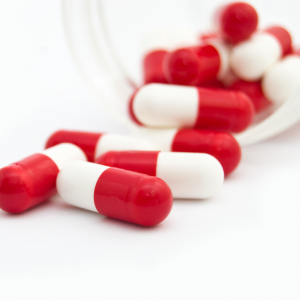 'Tylenol murders' suspect dies 
The main suspect in the Tylenol murders in the Chicago area in the 1980s has died. James Lewis died at his suburban Boston home at the age of 76. In September 1982, seven suburban residents died after taking Tylenol laced with lethal doses of potassium cyanide. Lewis was later convicted of extortion after he sent a letter to Johnson & Johnson that said he would stop the killings if the company paid him a million dollars. He was recently interviewed again last fall, but was never tied to the killings.  
Man convicted of fraud
A Grundy County man has been convicted of scheming to fraudulently raise $130 million from more than 500 investors. Kenneth Courtright, of Minooka, was found guilty of seven counts of wire fraud, each carrying up to 20 years in prison. Prosecutors said Courtright owned a business called the Income Store, which falsely promised investors a guaranteed income stream of 50% of the advertising revenue generated by websites built or acquired by his company. In reality, the payment of returns to investors was primarily funded through money raised from new investors.   
Illinois' economy slows
The University of Illinois Flash Index, a measure of the state's economy, fell slightly to 103 from 103.2 in May. Any index value above 100 indicates expansion. June Illinois state tax revenues were all down compared to the same month last year. According to the Illinois Institute of Government and Public Affairs, the rate of inflation continues to decrease although not as fast as the Federal Reserve would like.