More than 100 energy and farm trade groups sent a letter Tuesday morning to President Biden, urging him to reconsider his administration's proposed tailpipe emissions regulations designed to force more electric vehicle sales.
The coalition of organizations, led by the American Petroleum Institute, expressed concerns with both the Environmental Protection Agency's (EPA) plans targeting light- and medium-duty vehicle emissions and heavy-duty vehicle emissions. The groups said they support efforts to reduce emissions in the transportation sector, but criticized the EPA's rules saying they block consumer choice.
"EPA's proposals inhibit the marketplace from identifying the most efficient, lowest cost opportunities to reduce [greenhouse gas (GHG)] emissions from vehicles and greatly restrict consumer choice," the groups wrote in the letter. "We are concerned that such a prescriptive policy is not in the best interest of the consumer or of U.S. energy and economic security."
"According to the EPA, fuel and vehicle technologies have reduced emissions from common pollutants by roughly 99 percent in both light- and heavy-duty vehicles and buses, and CO2 emissions from light-duty internal combustion engine vehicles (ICEV) have decreased 25 percent since model year 2004," they added.
BIDEN'S AMBITIOUS EV PLANS COULD MAKE US MORE DEPENDENT ON CHINESE SUPPLY CHAINS, EXPERTS WARN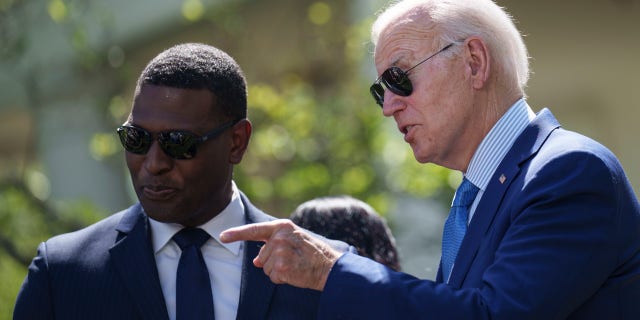 In December, the EPA finalized rules that it said at the time were the "strongest-ever national clean air standards to cut smog- and soot-forming emissions from heavy-duty trucks." The new standards went into effect on March 27 and will be implemented for new trucks sold after 2027.
Then, in April, the EPA proposed the most aggressive federal tailpipe emissions targeting light- and medium-duty emissions ever crafted. If finalized and implemented, a staggering 67% of new sedan, crossover, SUV and light truck; up to 50% of bus and garbage truck; 35% of short-haul freight tractor; and 25% of long-haul freight tractor purchases could be electric by 2032, the White House projected.
MORE THAN 150 REPUBLICANS UNITE TO CONDEMN BIDEN'S 'ILL-CONSIDERED' ELECTRIC VEHICLE PUSH
"We urge EPA to evaluate a broader range of GHG emission reduction options in the light- and medium-duty segment, including using renewable liquid fuels in existing and new ICEV and to explore all opportunities for market-based solutions," the industry letter Tuesday stated.
"A diversified portfolio of vehicle and fuel technologies that meets the multitude of transportation needs of Americans and makes meaningful GHG reductions can be achieved while also allowing new zero-emission vehicle (ZEV), and specifically battery electric vehicle (BEV), technologies to advance," it continued.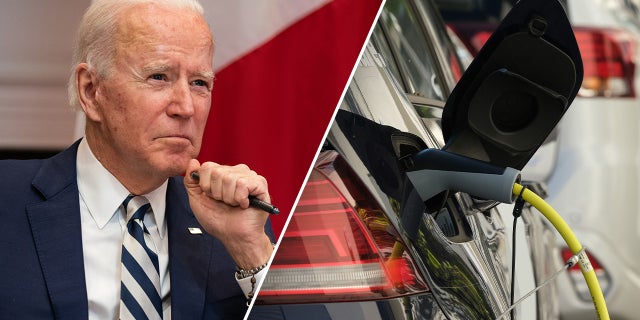 The groups called for policies that improve crop yield, boost biofuel and refined product processing, and support manufacturing efficiency tied with carbon capture. 
Additionally, they characterized the EPA's approach to regulating heavy-duty vehicles "non-traditional in terms of reducing GHG emission stringencies through driving the penetration of ZEVs into the marketplace."
CLICK HERE TO GET THE FOX NEWS APP
"EPA's approach does not consider that GHG emission reductions can also be achieved by accelerating the turnover of existing fleets to advanced diesel technology and using more renewable and alternative fuels," the groups wrote to Biden. "These approaches could deliver substantially more GHG emission reductions sooner and at significantly lower cost than the proposed rule."
"They can also help to reduce emissions from city buses, tractor-trailers, delivery trucks, and other vehicles critical to our economy while heavy-duty ZEV infrastructure and vehicles envisioned by the proposal are being developed, tested, and eventually deployed," they stated.
The letter concluded by noting its recommendations could help guard against an over-reliance on foreign adversaries and volatile global supply chains associated with electric vehicle proliferation.