"Snorting kits" for drug users will soon be distributed in Portland, Oregon, and its surrounding county as part of a harm reduction plan that even the city's Democratic mayor opposes.
The Multnomah County Health Department announced the plan Friday and said it will expand available drug paraphernalia for users to adjust for alternative methods of fentanyl use beyond injection. This will include tin foil, straws and "snorting kits."
PORTLAND RESIDENT ANGELA TODD RIPS CITY'S 'INHUMANE' PLAN TO GIVE TIN FOIL, STRAWS TO ADDICTS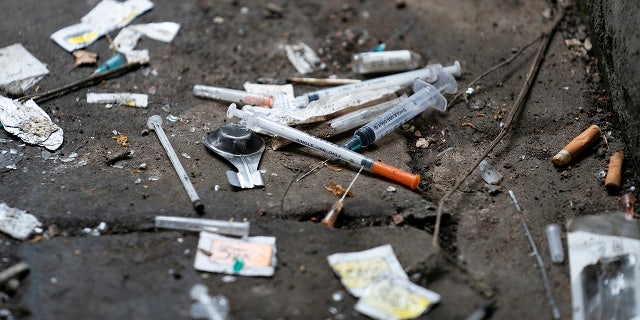 Democratic Portland Mayor Ted Wheeler announced his opposition to the county's plan, which he said encourages drug use.
"I adamantly oppose distributing paraphernalia to encourage using a drug that is the leading cause of death for Americans under 50 and responsible for 190 fatal overdoses a day in the US," Wheeler tweeted Friday.
Portland City Commissioner Rene Gonzalez, another Democrat, also criticized the plan.
"Multnomah County handing out tin foil sends a horrific message in a community that is working hard to restore livability, public safety, and its reputation. Heavy drug use is killing too many, driving crime, deeply damaging livability and devastating our 911 system," she said in a statement. "Thoughtful harm reduction may have a place in addressing substance use disorder, but handing out tinfoil/straws in a community ravaged by fentanyl is reckless."
PSYCHEDELIC CITY: MAGIC MUSHROOMS GROW IN THERAPY USE BUT SOME AT-HOME USERS MAY FACE 'PSYCHEDELIC TRAUMA'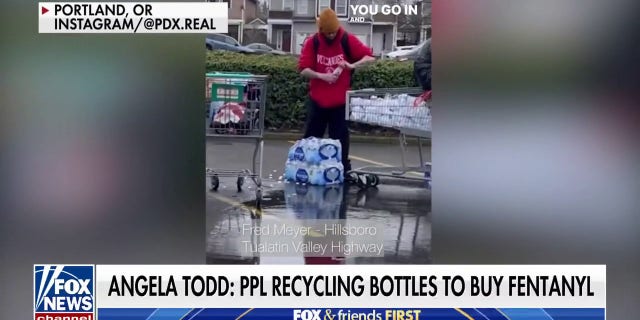 Drug overdoses in the U.S. hit more than 100,000 in 2022, the first time in history it hit six figures. The overdoses spiked amid the COVID-19 pandemic, going from 71,000 in 2019 to more than 90,000 in 2020.
"Snorting kits" have been distributed in different cities by harm reduction groups in recent years. The kits often include a straw, plastic razor and flat surface to assist drug use through the nostril. Harm reduction groups say the kits reduce bacteria exposure from reusing paraphernalia and encourage users to stop injecting.
SOCIAL JUSTICE WARRIORS DRIVING A REVOLUTION OF PERMISSIVE DRUG CULTURE, 'NO RULES,' COUNSELOR SAYS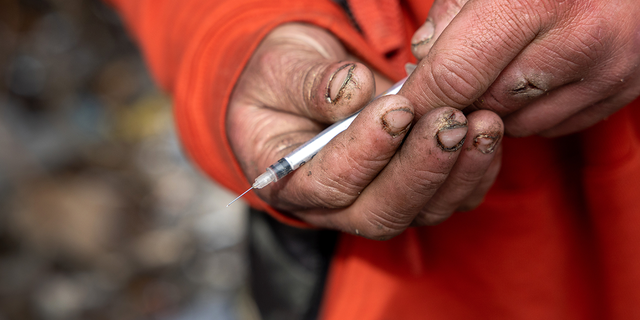 CLICK HERE TO GET THE FOX NEWS APP
Needle exchange programs, which provide clean syringes for drug users, remain largely popular and operate in 38 states, according to the American Civil Liberties Union. However, harm reduction efforts beyond syringes have sparked backlash.
The Department of Health and Human Services announced last year that its first ever federal harm reduction grant program would fund "smoking kits" but would ensure they do not include pipes used to smoke drugs.